It's That Time of Year, Get Help With Your 1099 Online!
Don't forget to file your business taxes by February 1!

|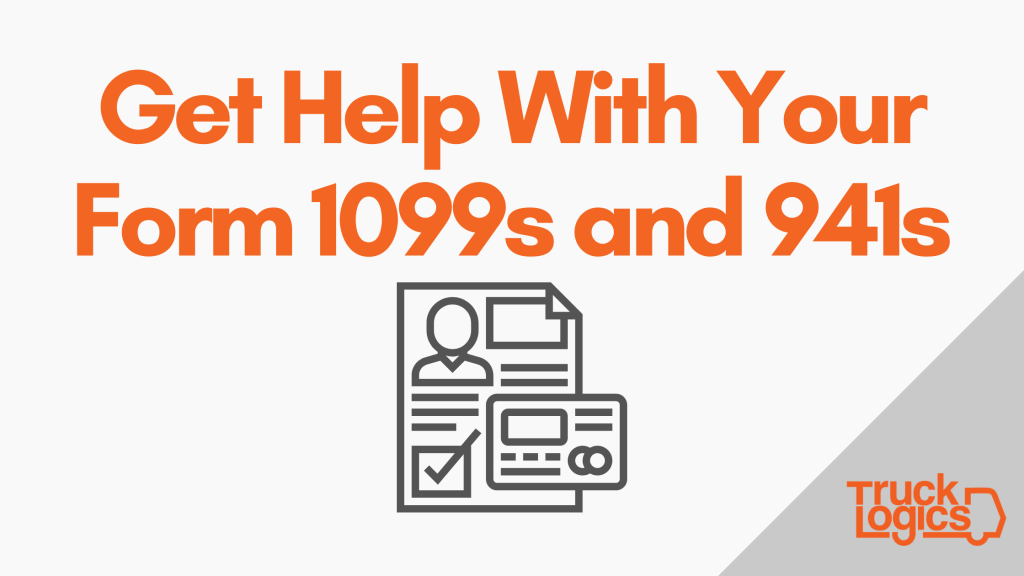 2020 is over but tax season is already upon us.
Every trucking business owner knows that keeping up with your fleet is hard enough. Tax season makes it a lot harder. No one wants to manage their fleet while trying to crawl out from government paperwork. Handling tax season on your own could cost you valuable time that you could spend growing your business.
Now there's a way to drive your fleet out from under that mountain of paperwork (and no, we don't mean burning it all … or running it over). TaxBandits makes managing your trucking business' records easier than ever!
What You Need To File 1099 
What's scarier than a truck pulling up behind you from beyond the grave? Not much; but the very real 1099-NEC Form can be pretty damn scary to say the least. Luckily, it's not that terrifying if you maintain your business records.
Your Information:

Business Name
Business Address
EIN (Employer Identification Number)

Independent Contractor Information:

EIN
Or Social Security Number
Address
That can be a lot to keep track of! For all non-employees paid $600 or more, you'll also need:
Total misc. income provided to the recipient (with the federal tax amount withheld)
State income
Payer state number
State tax withheld
You will also have to issue copies to your contractors by February 1st for their own tax records.
Think the IRS won't notice a mistake? Believe us, they will creep up on you like a certain infamous truck – and you don't want to get fined over misinformation or a simple miscalculation.
941s and the Trucking Industry
The IRS Form 941, or Employer's Quarterly Tax Return, is for reporting your employment taxes. If you operate a business with any amount of employees, you will need to file IRS Form 941 quarterly. As the business owner, you are responsible for withholding federal income tax, social security tax, and Medicare tax from each employee's salary.
TaxBandits makes the form filing process quick and painless!
Take Back Your Time With TaxBandits
Plain and simple, the IRS wants your time and money. Why pay them more than what's necessary? With TaxBandits, you won't have to. Staying ahead of the competition isn't solely about sales numbers. It's about managing the small things, including taxes. If you want to stay ahead of the competition this year, don't endanger your business by waiting until the last minute. Take your time back this tax season and contact Tax Bandits for all your tax needs today!
If you're ready to file your trucking business' tax forms, TaxBandits is only a click away! We can also help you with your fourth quarter IFTA return!