How To Manage Your Trucking Business Efficiently
Learn how you can more efficiently manage your business needs everyday

|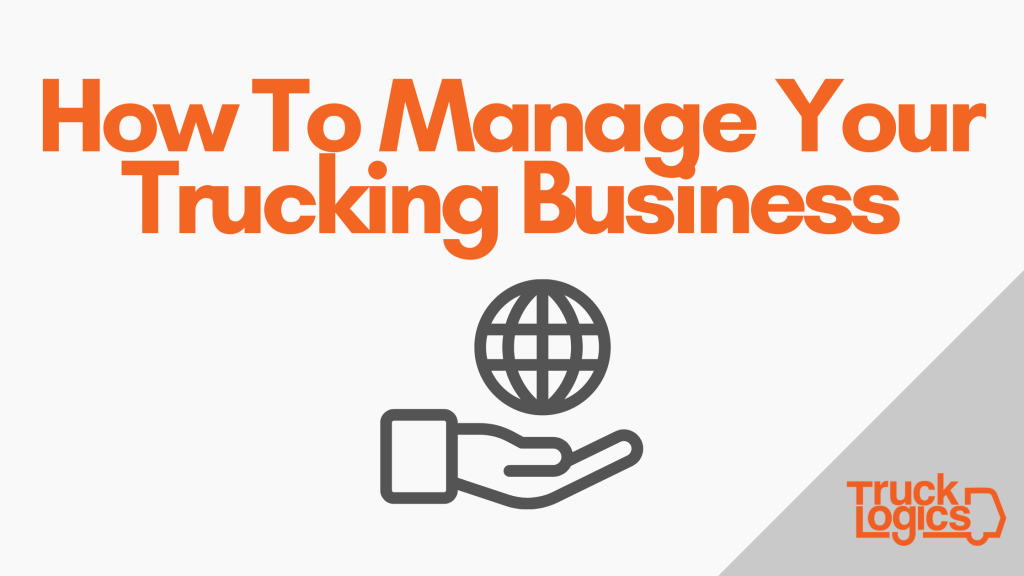 Americans rely on the trucking industry to get goods they need every day, and you rely on your trucking business to pay your bills and support your family.
Because of this, you need to manage your business in a way that will optimize your success and offer solid financial stability.
These small business tips and trucking management software solutions can help you prioritize that success.
Trucking Business Management
Set Reasonable Goals
Expenses are everywhere. From fuel, to maintenance, to employee wages, to unexpected vehicle repairs, running a trucking business is expensive.
That's why it's important to monitor cash flow and stay profitable.
Charging the wrong amount of money for your services or picking up unprofitable loads can hurt your trucking business.
Before you do anything else, set financial goals for yourself. Determine what your workload should look like in order for you to become and stay successful. 
Simplify Trucking Business Management
The best way to manage your business is to manage your time.
Effective time management tips are some of the best small business tips available.
First, outsource whenever possible.
Trucking business management envelops many aspects of running a business.
If you're involved in owner operator trucking especially, it's nearly impossible to manage all of these aspects without help.
This is where trucking management software comes in. It allows you to outsource certain tasks without paying someone to do it for you.
Remember, your trucking business success depends on how well you manage your resources, especially time and money.
Save both with a trucking business software.
Maintain Success
When small business tips are offered, they always seem to solve the problem of how to get started and become successful, but not how to maintain or continue growth.
What happens once you reach success? You don't want to stop growing, and you definitely don't want to slow down.
The competition is ever-changing, and you'll need to adapt in order to stay at the top.

Trucking business software is also a great tool for maintaining your trucking business.
The leading trucking business software,
TruckLogics
, offers dispatch management, invoicing & billing, maintenance scheduling, and expense management features, and more!
Plus, this trucking management software is accessible with an easy-to-use app that has multi-user access capabilities, allowing you to outsource some of your tasks to other employees.
For owner-operator trucking, you can manage your business from one place without a single sheet of paper.
Take
TruckLogics
for a 15-day test drive at
no cost
to you! Get started today.