How-to Tuesday: Setting Carrier Pay For Broker Carrier Settlements
Learn how freight brokers can save time on carrier pay and settlements!

|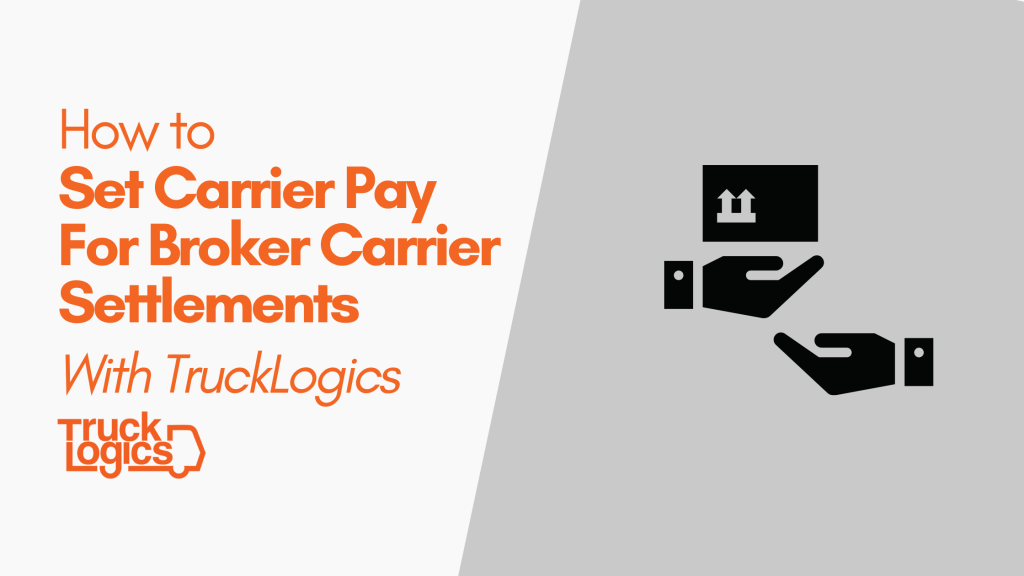 With TruckLogics, freight brokers have the tools they need to easily create dispatches that are tailored to their needs. For instance, they can easily add the carrier they are working with to the dispatch and set the carrier pay in seconds.
Here's how freight brokers can customize carrier settlements quickly.
Setting Carrier Pay
From your dashboard, select "Dispatch" from the "Add New" drop-down.
2. Enter customer, shipper, and consignee information. For help with this process, check out this tutorial.
3. Enter the total hauling fee, then enter the carrier pay amount in the box to the right.
4. Assign the carrier you are working with and their driver and truck if needed.
5. When you are satisfied, click "Create Dispatch." Carrier Pay will now be reflected in the carrier settlement.  
6. To view or edit this settlement, navigate to the settlement tab of this dispatch.
7. Be sure to click "Finalize" once you are finished.
Want to try carrier settlements for freight brokers in Trucklogics?
To try all our great features get a 15-day free trial today! There's no obligation and no credit card information required!