How-To Tuesday: Locating your Fax and Text Message Logs in TruckLogics
Learn how to locate fax and text messages in TruckLogics.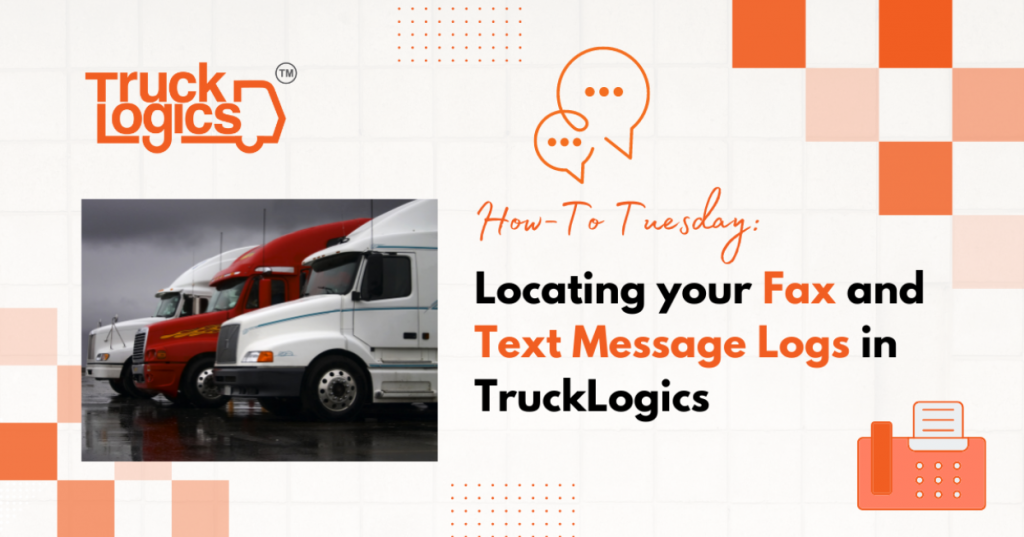 From anywhere in TruckLogics click on your profile icon, and from the drop-down select Settings.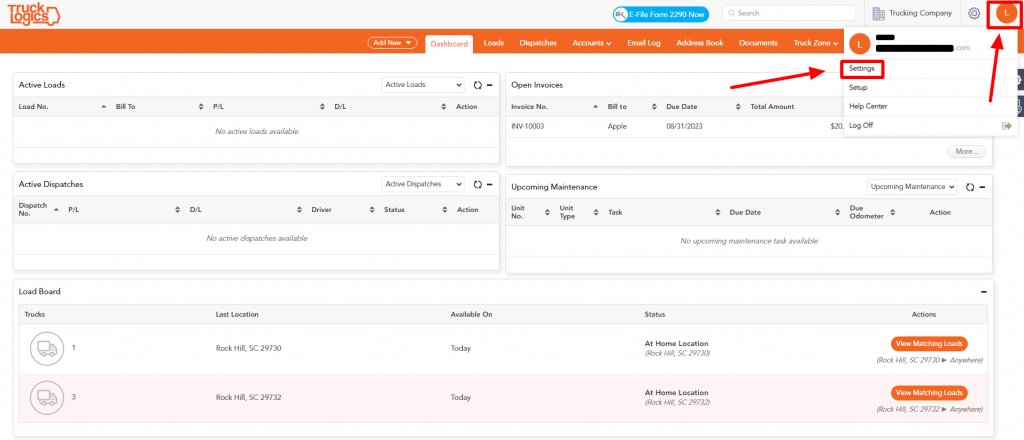 Under the Billing section, click the Subscription option.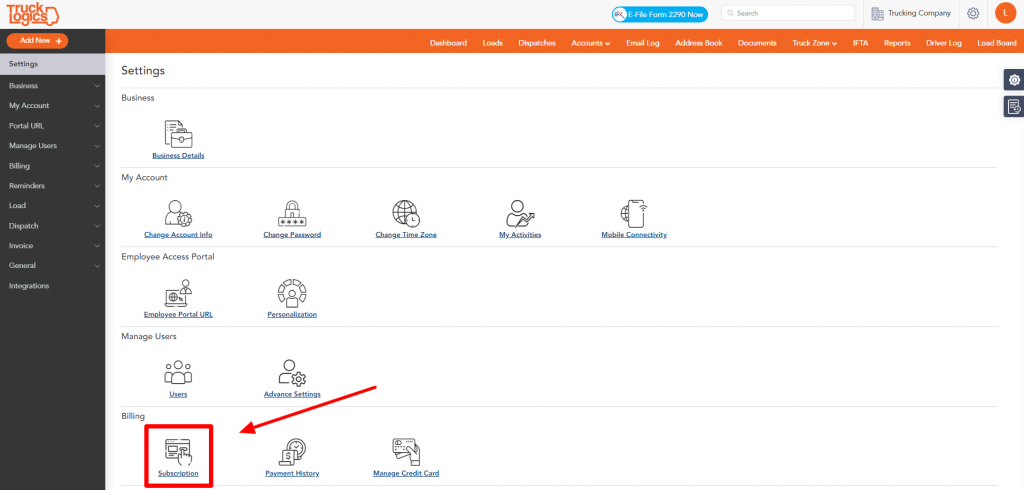 Click on View Fax and Text Messages Log.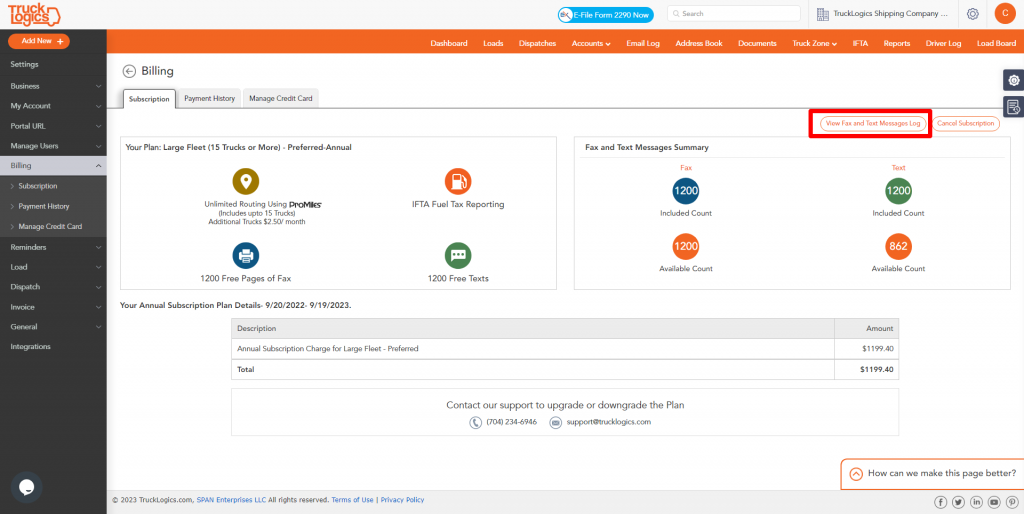 Now you are successfully able to view the Fax and Text messages log.
By following these steps in TruckLogics you are able to view the Fax and Text Messages log. This process will help your business run more smoothly and efficiently by letting you see what faxes and text messages have been sent. What are you waiting for? Sign up for a 15-day free trial and get started with TruckLogics today to start streamlining your trucking business operations today!
Tags:
fax
,
how to
,
how to locate fax and text message logs
,
how to tuesday
,
text
,
trucking business
,
trucking business management
,
trucking business management software
,
trucking dispatch software
,
trucking management software
,
trucking management system
,
TruckLogics
,
TruckLogics how to
,
Trucklogics tutorial
,
tutorial