How-To Tuesday: Importing Expenses From EFS
We have integrated with EFS to make your keeping track of your fuel expenses easy!

|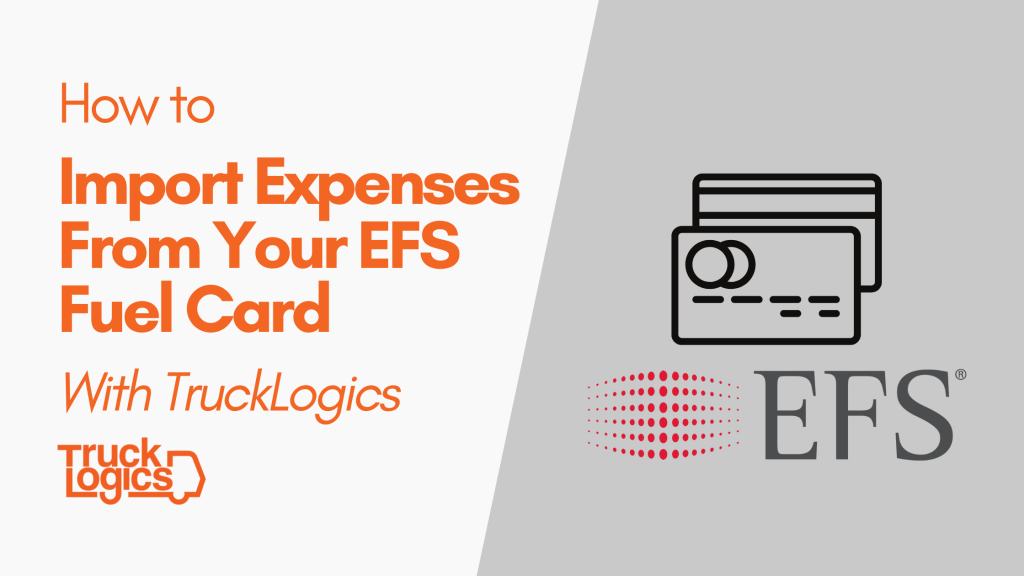 With TruckLogics, you can import transactions directly from your EFS fuel card account! This will help you simplify settlements, invoicing, IFTA reporting, and much more.
Here's how simple it is to import EFS Fuel Card Transactions into your TruckLogics account.
To begin, first ensure that permissions have been enabled for TruckLogics in your EFS eManager account. If you need assistance connecting your accounts, please contact TruckLogics customer support.
How To Import EFS Expenses
From your dashboard, select the Expense Transactions option from the Accounts dropdown menu.
2. Click on Import and then select "Import Expenses" from the dropdown.
3. Click Connect EFS Account.
4. Enter your EFS account credentials and click "Connect EFS".
5. Click the "Get Transactions" button
6. Choose your date range and click "Continue"
7. The first time you import, you will need to map the fields to match existing information in TruckLogics. (For example, make sure the unit number from EFS matches with the TruckLogics unit number). Click on the Map Field Settings button.
8. Match all the Unit Numbers, Expenses Categories, and Driver information and then click "Save".
9. Click the Import Transactions button.
10. Click Yes to confirm the import. 
11. You have now imported fuel card transactions from EFS.
Want to try TruckLogics?
Get a 15-day free trial today! There's no obligation and no credit information required.