How To File Your 2021 Form 2290 By Today's Deadline
Make sure you file your Form 2290 by tonight at midnight!

|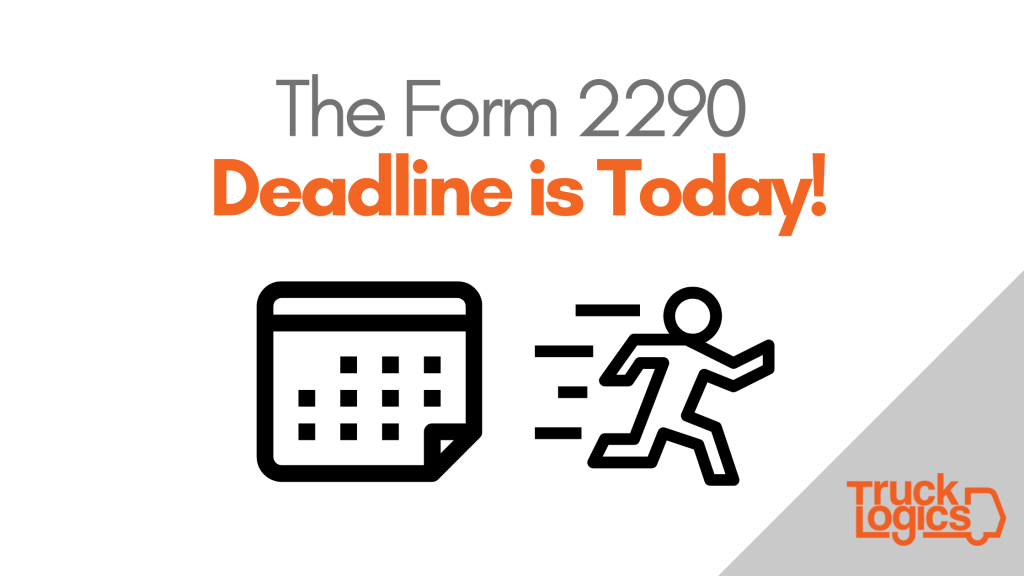 Welcome to the eleventh hour. Whether you knew today was the 2021 Form 2290 deadline and just pushed off filing, or your boss decided this morning was the optimal time to tell you, you're in a bit of a hairy situation. Your IRS Form 2290 needs to be filed by midnight tonight, but you're going to be able to make that deadline if you follow these steps.
How To File Your 2021 Form 2290 By Today's Deadline
The first thing you need to do is sign up for a FREE account with our sister product ExpressTruckTax. They're one of the industry leaders when it comes to IRS-authorized e-filing, and your heavy vehicle use tax is safe with them. Once you register with them, just follow the step-by-step process to get your 2290 online filed. Mere minutes after that (although there might be a lag due to high filing volume today) your stamped Schedule 1 will be on its way to your email.
File Your 2290 Online –– on the Road
On the road and away from your keyboard? Not a problem! ExpressTruckTax now has an app that enables you to file right from the comfort of your rig! Just don't do it while driving. We don't want you to die trying to file.
Hands-Free Phone Filing
If you don't have the time, or perhaps the resources, to e-file from the road, then use our other sister product (it's a big family, okay?) TSNAmerica. TSNAmerica is a full-service 2290 filing solution. Call them up, give them your information, and they will file your 2021 Form 2290 for you. Their bilingual support team will be manning the phones all day, but that doesn't mean you should put off calling them!
Ways To Pay 2021 Form 2290
Starting this season, ExpressTruckTax is equipped to let you pay your 2018 Form 2290 with your credit card, which is perfect for filing fast on deadline day. Other payment options include electronic funds withdrawal and direct debit, which means the IRS goes into your bank account to collect the money you owe for your heavy vehicle use tax. All you need is to give them your bank account and routing number (you can find this on one of your checks).
See? No need to sweat it. There are tons of ways you can still meet today's deadline. Either way you slice it––e-filing, app filing, or phone filing, ExpressTruckTax and TSNAmerica will be there to help you through. Good luck and keep trucking.