How-To Tuesday: Checking Mobile Connectivity and Device Information in TruckLogics
Learn how to check mobile connectivity and device information with TruckLogics.

|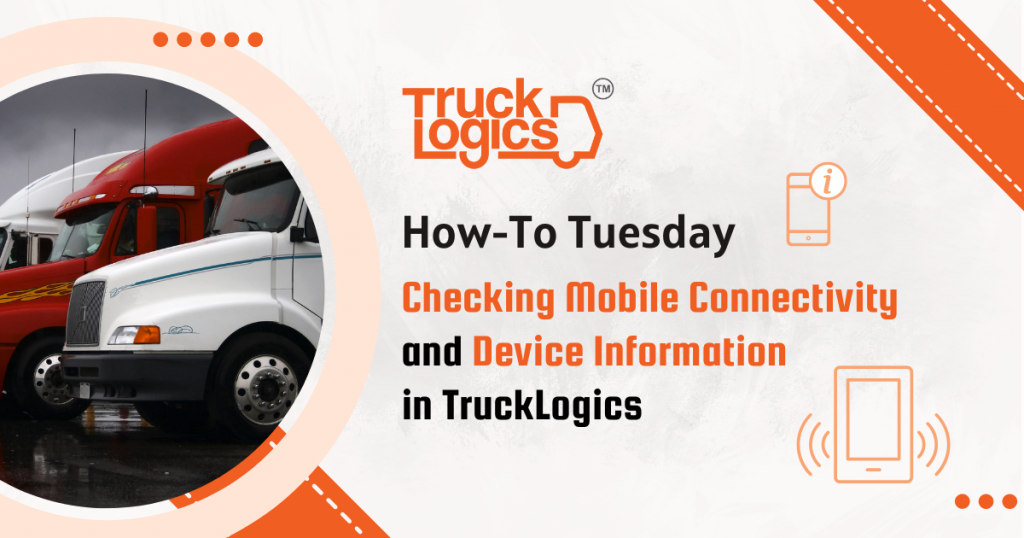 TruckLogics offers plenty of fantastic features to help make the operations of any trucking business run smoothly. One of these great features is the ability to check mobile connectivity and device information. This is a beneficial feature when you need to check what devices users are using. You also have the ability to delete device access using this feature as well. In the steps below you will learn how to check mobile connectivity and device information in TruckLogics.
1. From anywhere in your TruckLogics account, click the gear icon and then click on the Mobile Connectivity option.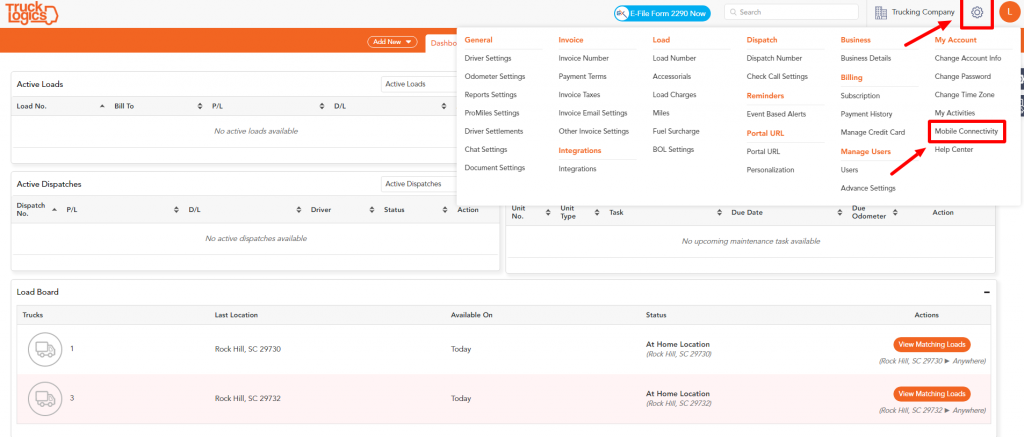 2. This will take you to the Mobile Connectivity page. From here you can see devices that are signed into your account, your driver's accounts, when the last activity was, and the most recent app version.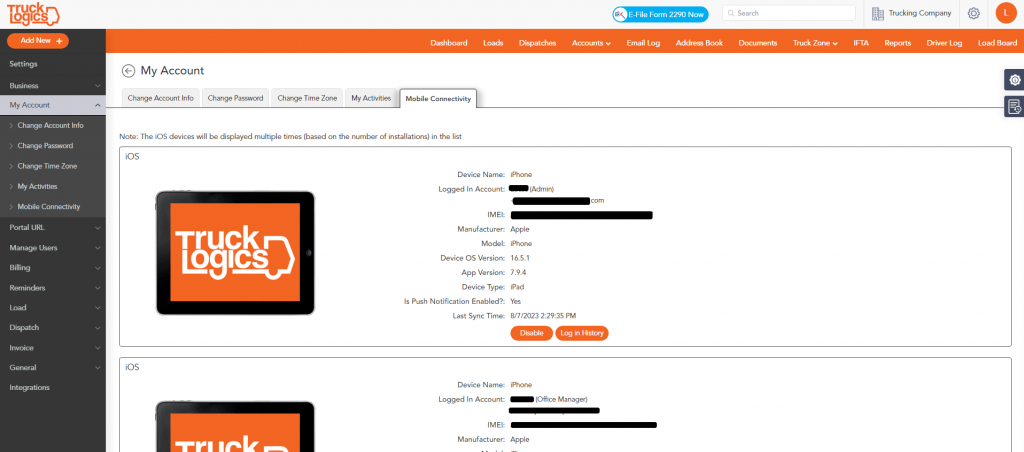 By following these steps in TruckLogics you are able to see any devices with access to the account and even delete them as needed. This process will help you if you need to switch devices or remove someone's access. What are you waiting for? Manage your devices with ease and sign up for a 15-day free trial with TruckLogics today!