How-To Tuesday: Adding A Standalone Expense In TruckLogics (Updated)
Learn how to add a standalone expense in TruckLogics!

|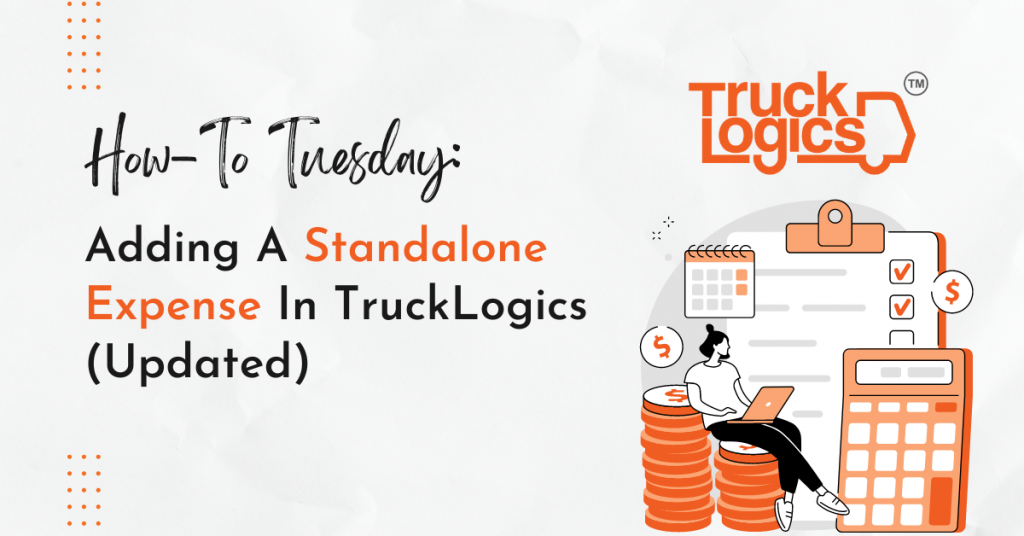 TruckLogics offers plenty of awesome features to help make the operations of any trucking business run more efficiently. One of these great features is the ability to add standalone expenses. This is helpful when you need to quickly add an invoice and you can even attach it to a specific dispatch after creating it. Learn how to add a standalone expense in TruckLogics in a few easy-to-follow steps.
1. From the TruckLogics dashboard, click "Add New".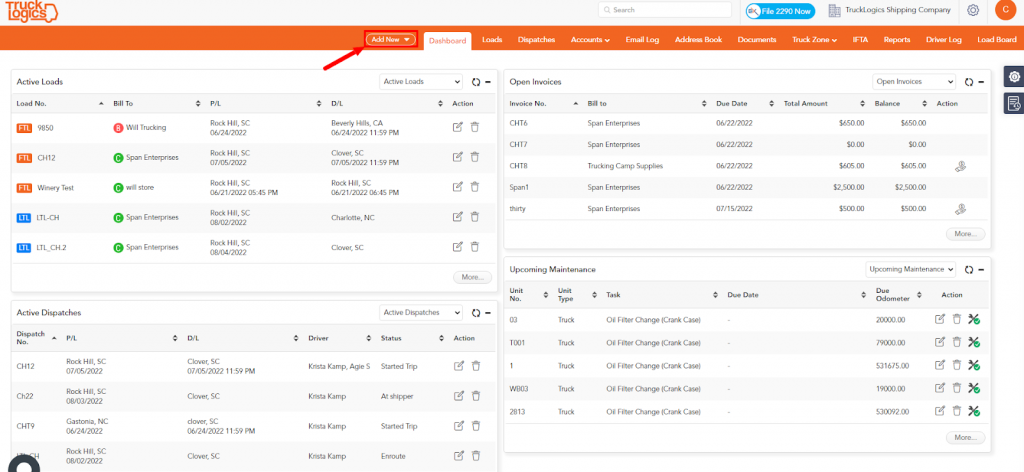 2. From the dropdown menu, select "Expenses".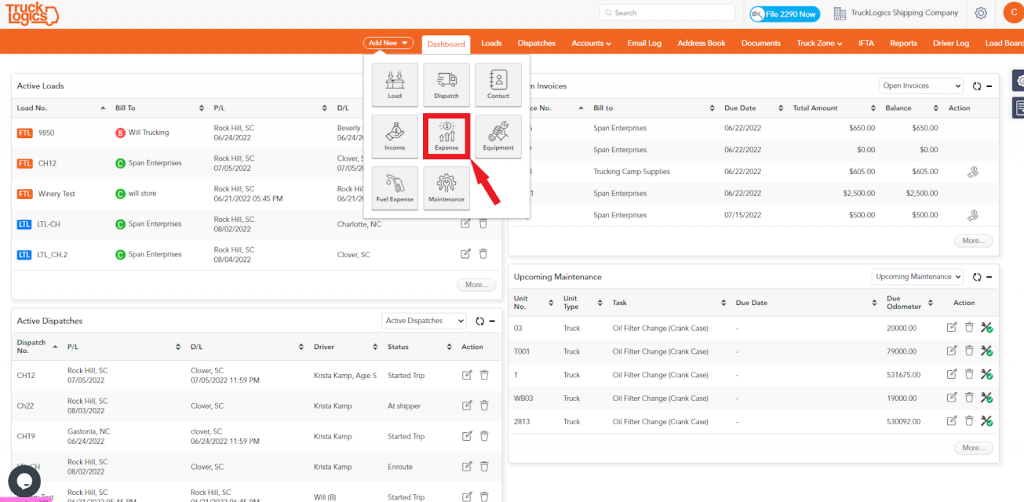 3. Under "Payment Details", add the date of the expense, who is being paid, the method of payment, and the total amount paid.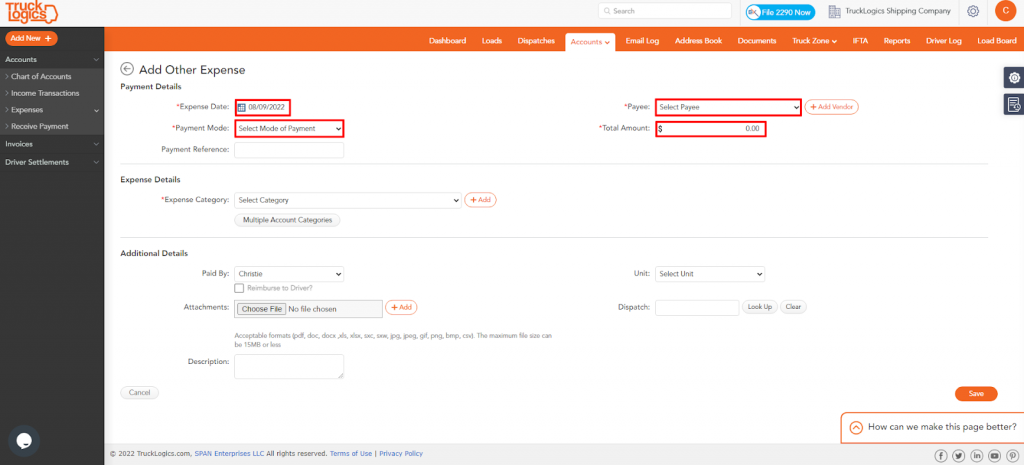 4. Under "Expense Details", select the kind of expense you are recording.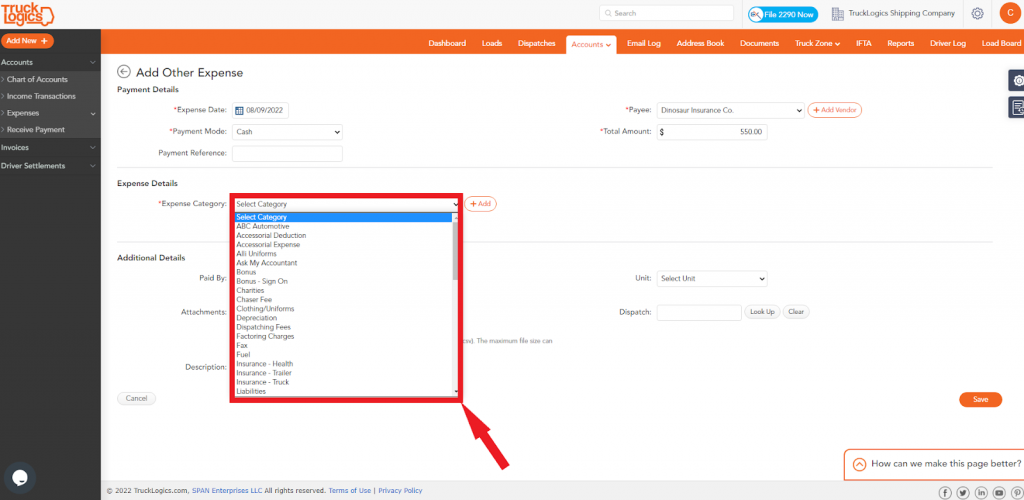 5. Under "Additional Details", select who is paying, the unit number if applicable, and upload a receipt or other documentation under "Attachments".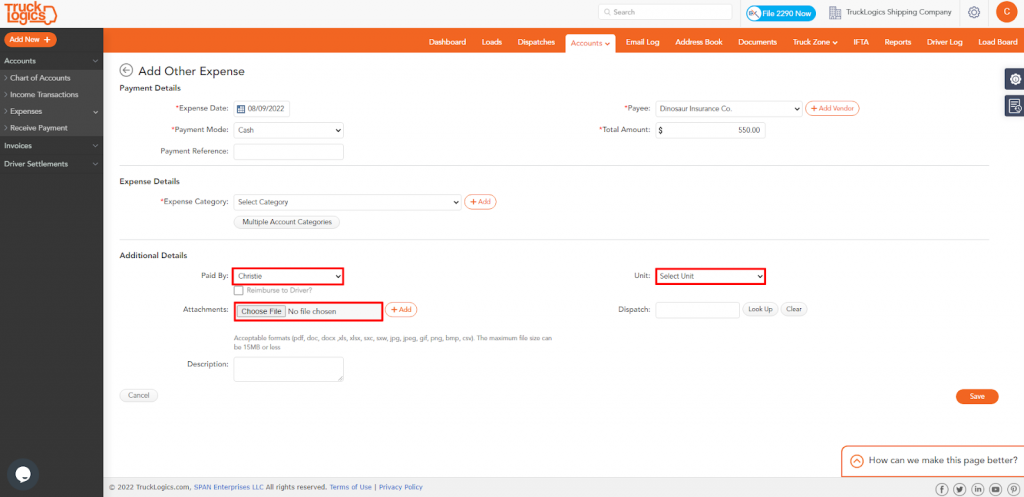 6. If you want to tie this expense to a specific dispatch, do that by clicking "Look Up" beside "dispatch".
7. Find the dispatch you want to attach it to and select it.
8. When you are finished entering all of the expense information, click "Save".
9. Now you will see a full list of expenses.
By following these steps in TruckLogics you are able to add standalone dispatches. Want to take advantage of this amazing feature? What are you waiting for? Sign up for a 15-day free trial and get started with TruckLogics today to start simplifying your trucking business operations.