How-To Tuesday: Voiding an Invoice in TruckLogics
Learn how to void invoices in TruckLogics.

|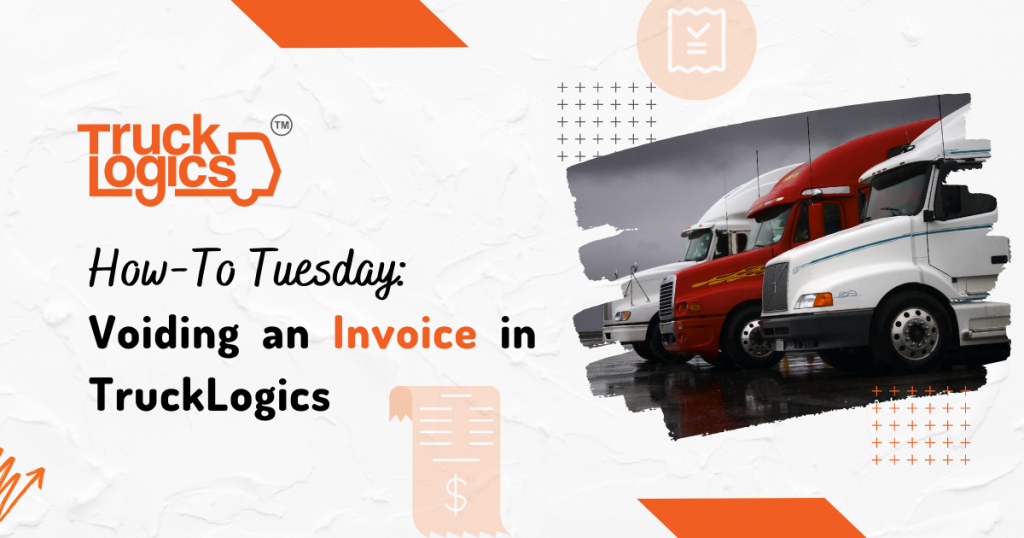 TruckLogics offers plenty of fantastic features to help make the operations of any trucking business run more efficiently. One of these great features is the ability to void an invoice when needed. This is helpful when you need to void an invoice on a load for any reason. Learn how to void an invoice in TruckLogics in a few simple steps.
1. From anywhere in TruckLogics select the Loads tab.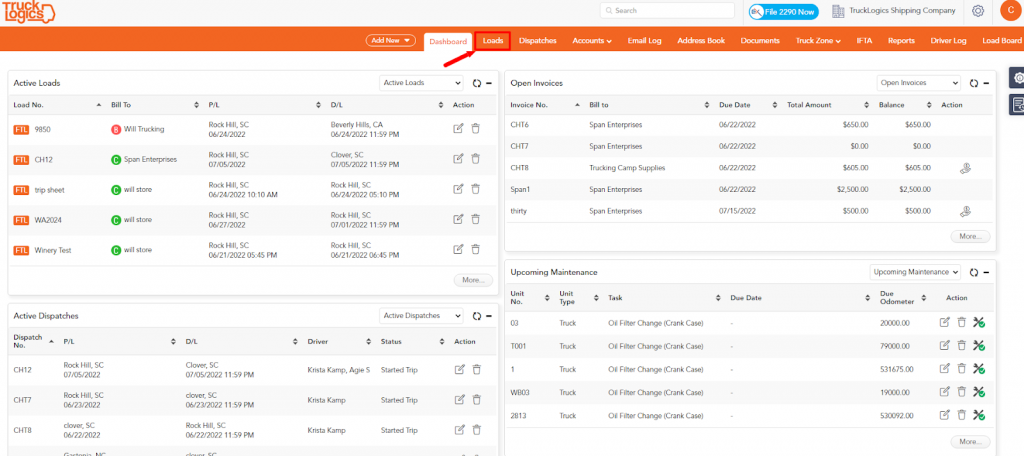 2. Select the dispatch you need.

3. Click on the Invoice tab.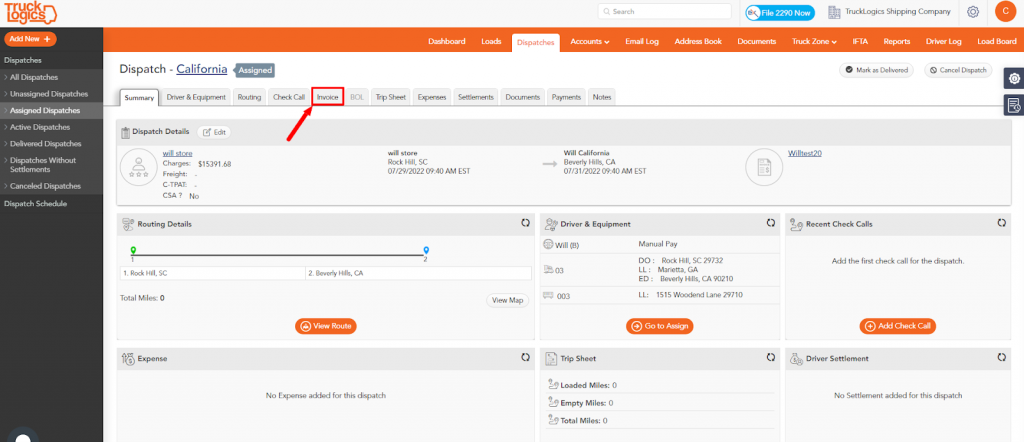 4. Click on the Void button on the Invoice.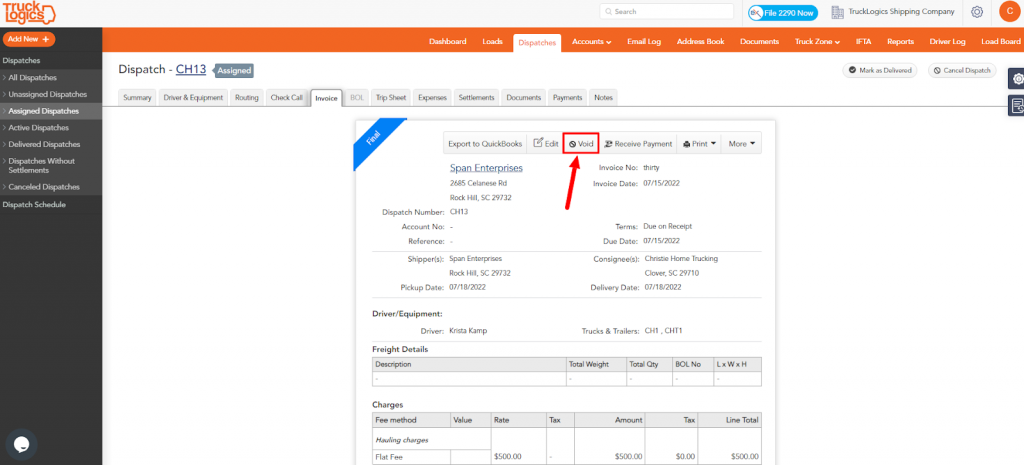 5. To confirm that you want to void the invoice select Yes.
By following these steps in TruckLogics you are able to void an invoice. Want to take advantage of this awesome feature? What are you waiting for? Sign up for a 15-day free trial and get started with TruckLogics today to start simplifying your trucking business operations.