How-To Tuesday: Adding a Fuel Expense [Update]
Learn how to add fuel expenses in TruckLogics.

|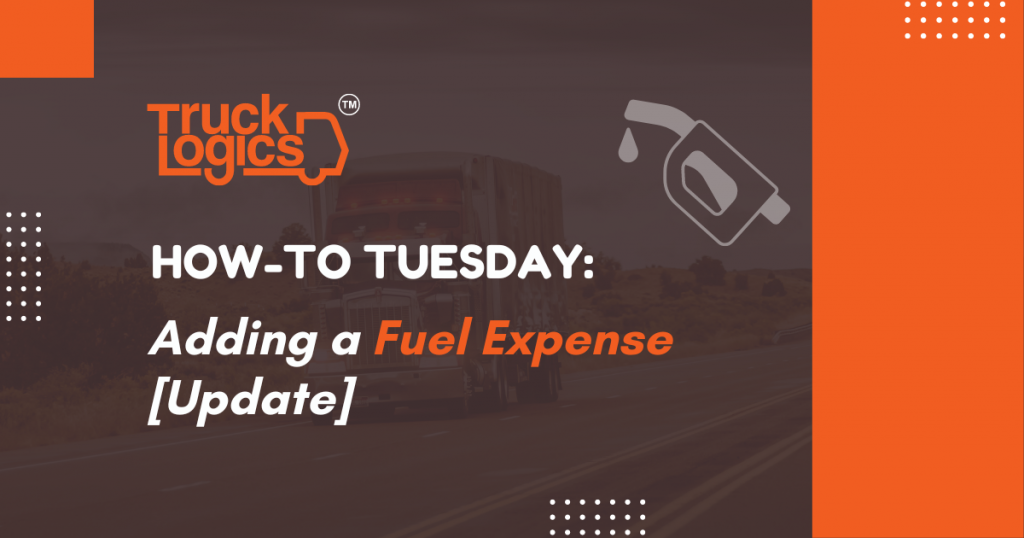 TruckLogics offers plenty of helpful features to help make the operations of any trucking business run smoothly. Adding and tracking expenses, including fuel expenses is an essential feature TruckLogics offers. Users are able to add fuel expenses to make record keeping and potential IFTA reporting easier. The information used to generate fuel expenses can be used to generate reports and calculate payroll deductions for drivers. In the steps below you will learn how to quickly add a fuel expense in your TruckLogics account.
1. From anywhere in your TruckLogics account, click "Add New" and then select "Fuel Expense" from the drop-down.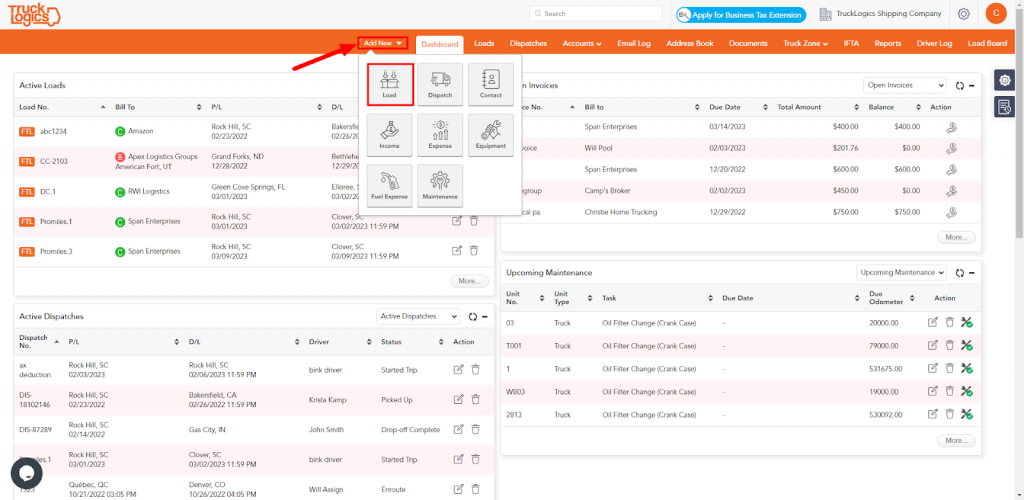 2. Select the truck you want to enter the expense for beside "Unit". If you do not see the truck you need listed in the drop-down, select "+Add".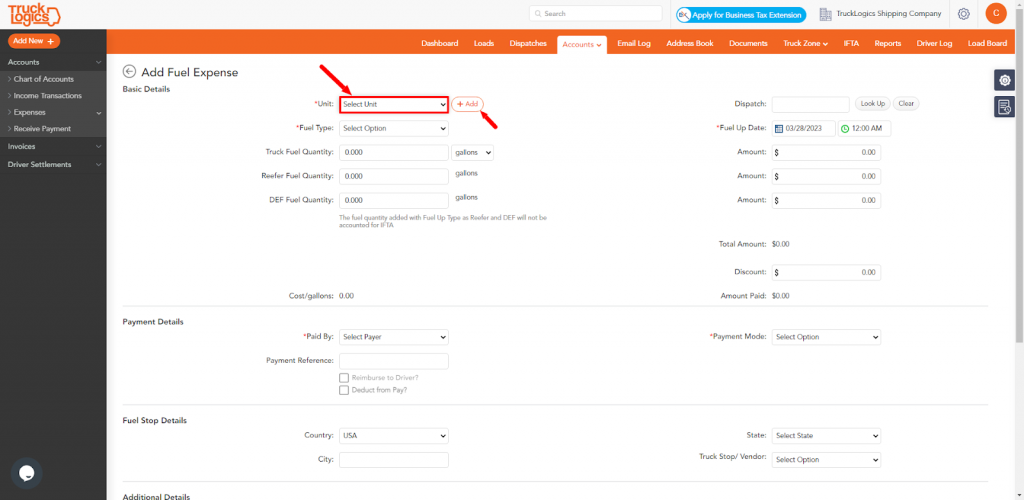 3. If you select "+Add", enter in the required information and then click "Save". Required information will have a red asterisk beside it. If you plan on reporting this truck for IFTA, check the "include in IFTA" box to ensure it gets reported.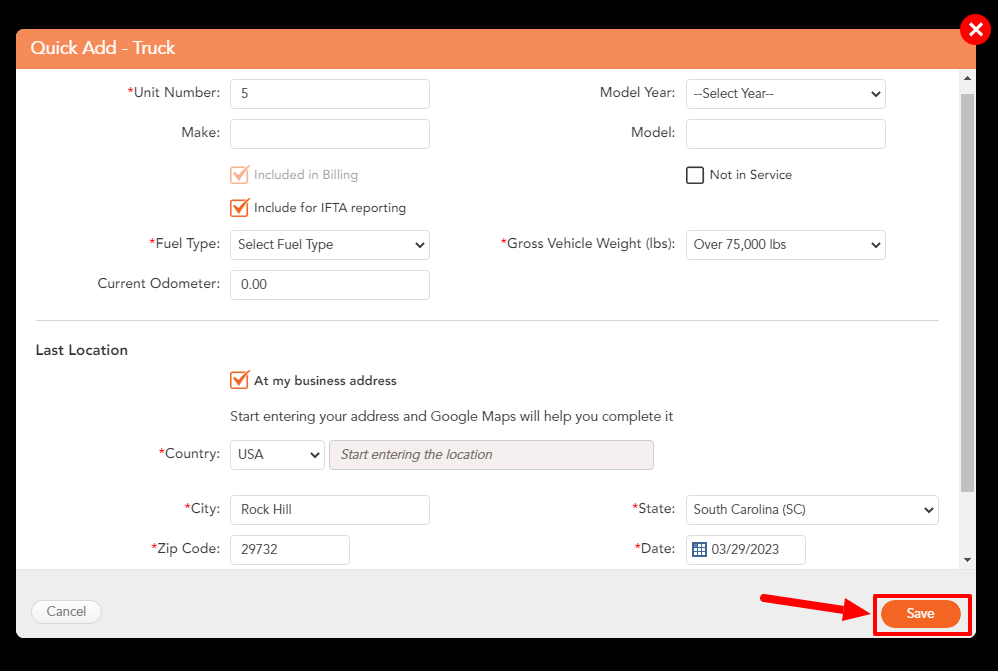 4. Next, you will enter fuel quantities and purchase amounts which are optional.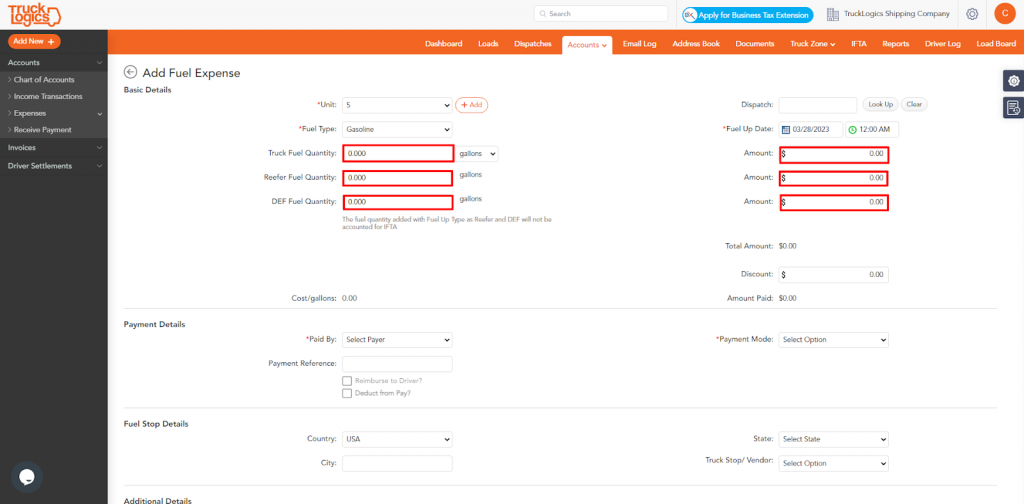 5. You have the option to attach this fuel expense to a particular dispatch if needed. To do this, click the "Look Up" button and then select the dispatch you want to attach it to.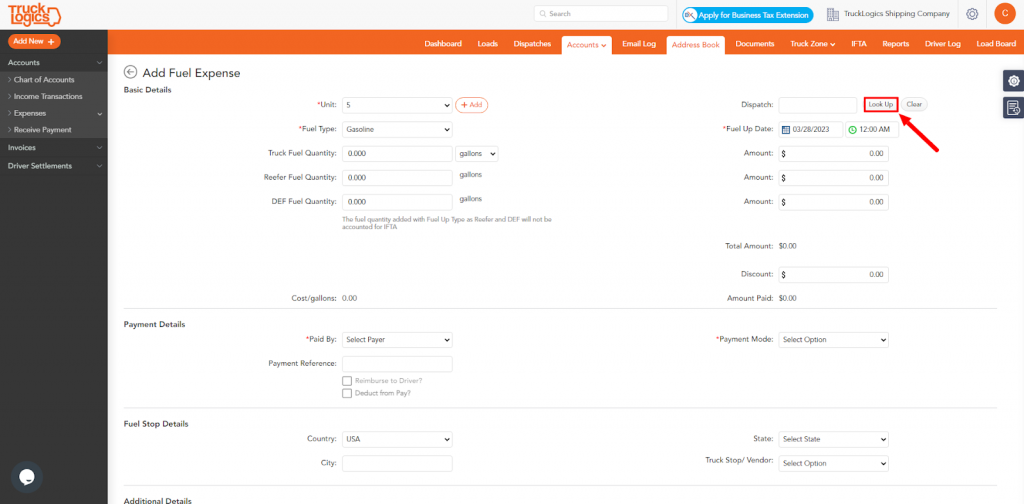 6. Next, under payment details enter who made the fuel purchase, how they paid, and the location of the dispatch. You can also choose to reimburse this expense to a driver or deduct this expense from their pay.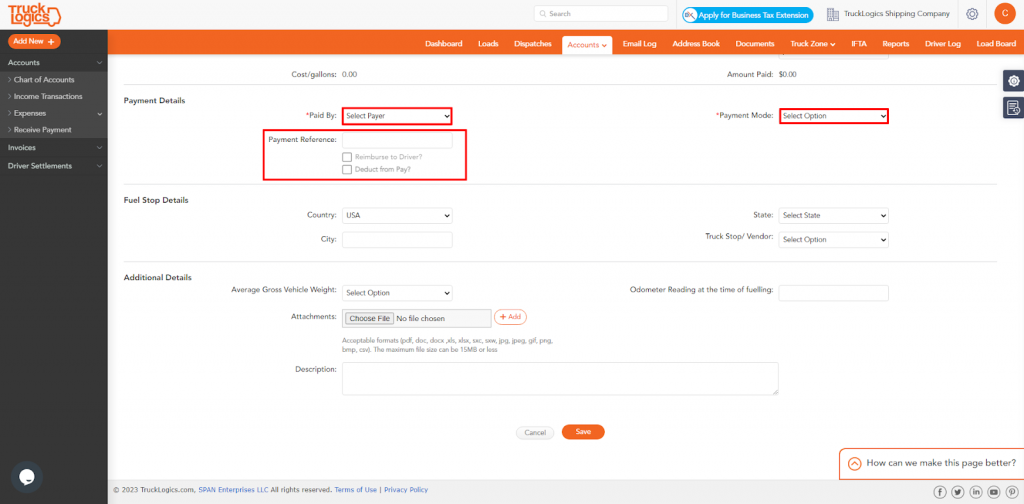 7. You have the option to add vehicle weight, odometer reading at the time of purchase, and attach a copy of the receipt.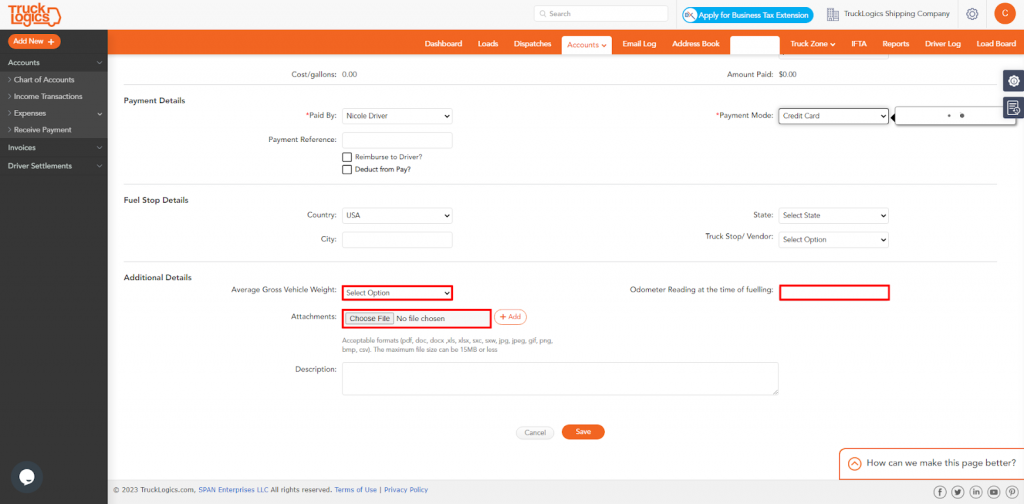 8. Once you have entered all of the applicable information, click "Save" to create your fuel expense.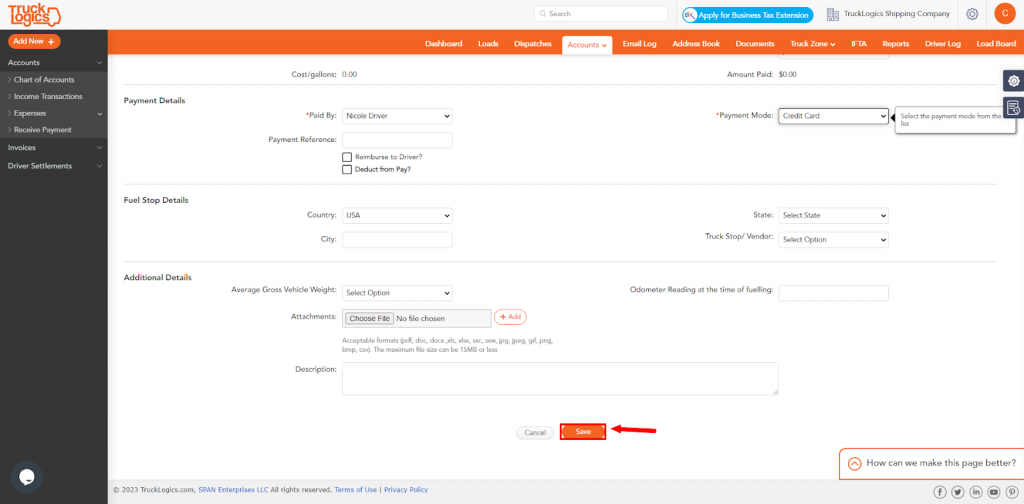 By following these steps in your TruckLogics account, you are able to successfully create fuel expenses. What are you waiting for? Start utilizing this useful feature and many more in your TruckLogics account!