Smarter Trucking: Introducing the Game-Changing Daily Business Report!
|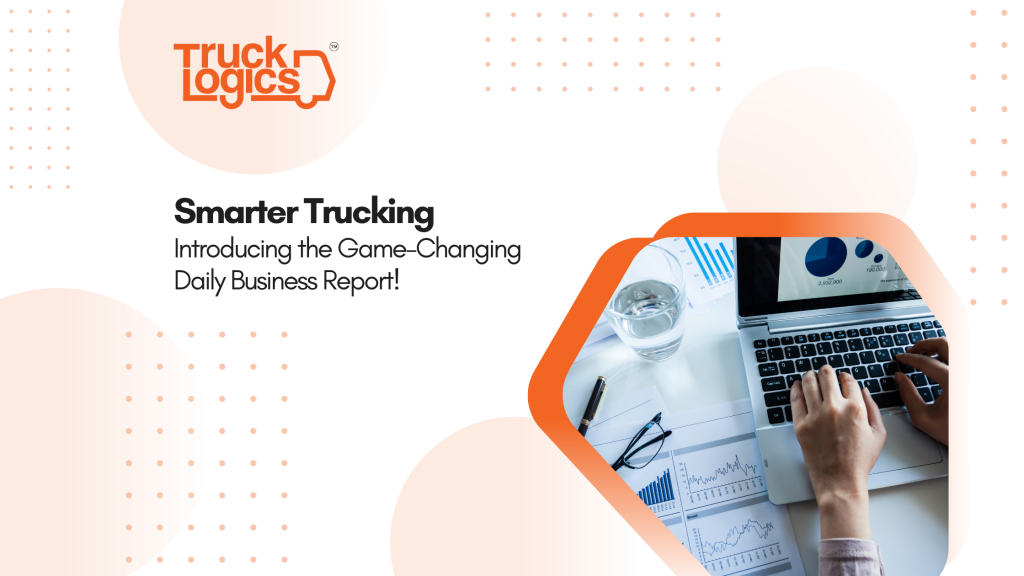 Here at TruckLogics, we're always looking for ways to improve our client experience and help you make your business as profitable as possible, so we're constantly developing new updates and features. The newest addition to the TruckLogics toolbox is our most revolutionary to date, and we think you'll be just as excited about it as we are!
Introducing the Daily Business Report – an AI-based fleet intelligence and reporting functionality. This feature is designed to deliver a detailed report containing a business overview, along with any new developments for the day, directly to fleet personnel inboxes every morning. Fleet managers can use this advanced tool to make informed decisions based on a real-time, accurate snapshot of the business.
The automated report will consist of summaries of each main aspect of your business as it's recorded in your TruckLogics account, including,
Projected and past income and expenses
Dispatches and Load Statuses
Vehicle status
Pending settlements and more
You'll be able to view the report, share it, and log into your TruckLogics account for a more in-depth look at your business operations, all from this daily email.
Even better, it will be included in all TruckLogics account subscriptions at no additional cost! Here are some of the key benefits that we're looking to provide with the feature:
Timely and accurate information regarding your business

As long as you update your TruckLogics account with your dispatch details, transactions, and other information, your daily reports will be current as of each morning!
Improved efficiency, with all essential information consolidated into one email

Don't worry about navigating between tabs and menus within your TruckLogics account to figure out your priorities for the day because your daily report will contain a concise overview of the most important aspects of your business all in one place!
More informed decision-making; spot trends and patterns in business operations

Have the information that you need to make the most efficient use of your time and resources every day at your fingertips!
In an increasingly competitive transportation industry where "90% of new small trucking companies are unable to succeed due to common mistakes made by inexperienced business owners," it's more important than ever for fleet managers and Owner Operators to have a clear understanding of their business and to constantly be optimizing their operations.
TruckLogics' new AI fleet intelligence tool will shine a light on these shortcomings, allowing you to see exactly where you're losing money, but also highlighting opportunities to increase profit. This significantly streamlines the processes of choosing loads, planning routes, predicting maintenance, and much more.
What are you waiting for?! Open up that email and start exploring! To learn more about the feature and how it works, check out the support page here.