Happy New Year from TruckLogics
Wishing you a Happy New Year from TruckLogics!

|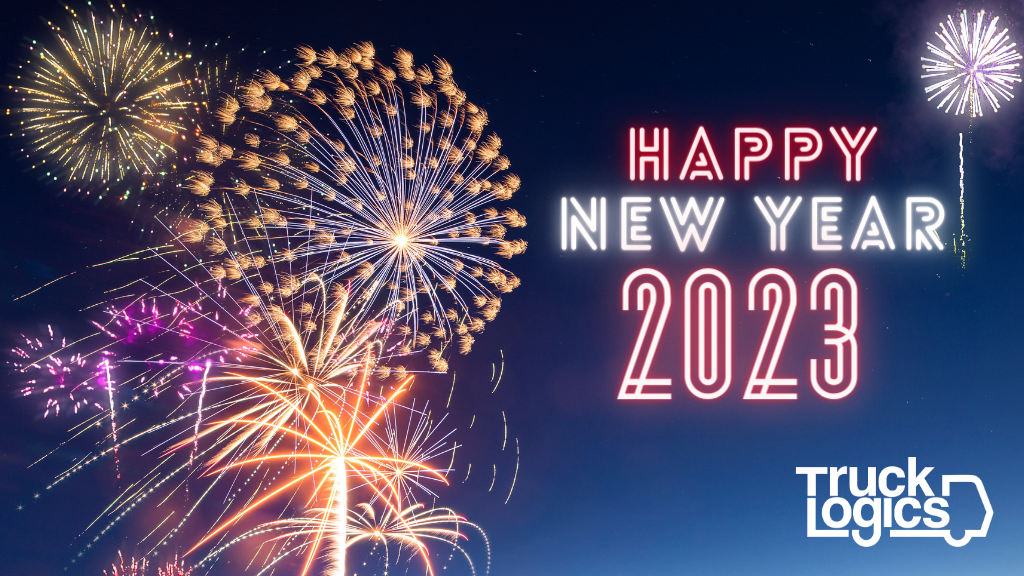 Here at TruckLogics, we would like to wish all of our clients an amazing New Year! We hope that you get to spend time with your families during this time either at home or watching fireworks. If you have any drivers on the road during this celebratory time, make sure to encourage them to stay safe. 
New Year's is a holiday that marks the end of 2022 and the beginning of 2023. With many people wanting to spend time with family, have fun, or watch fireworks, there is a good chance there will be a lot of people on the road. Expect there to be more traffic on the roads along with possible delays. If your driver's route takes them up north, remind them to be mindful of winter weather conditions that might affect visibility and roadways. Make sure that they stay alert to their surroundings and keep their distance from other vehicles on the road. Because of these conditions, there is a chance that deliveries will take longer than expected.
Sunday, January 1st marks the start of IFTA report generation for the fourth Quarter of 2022. You can import your IFTA data into TruckLogics through bulk upload, via Motive, or using the TruckLogics IFTA excel template. Once you have all of your fuel purchased and miles traveled in each jurisdiction recorded you are ready to generate the IFTA report that you can file it with your base jurisdiction. IFTA reporting is only available through the IFTA-only option or with the subscription of a preferred or premium plan.
We will be out of the office on Monday, January 2nd to spend time with our families. If you have any questions or concerns we have limited support available during weekends and holidays via email. Have a Happy New Year!