Generate Your IFTA Report Easily With TruckLogics!
IFTA Reporting is simple with TruckLogics!

|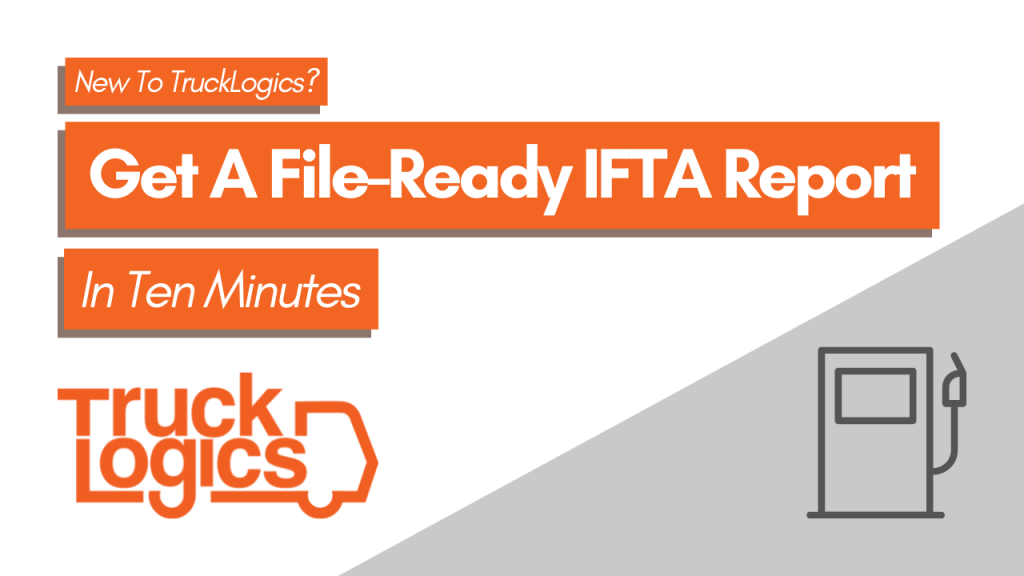 Hello and welcome to TruckLogics!
If you found your way to us from ExpressIFTA, we are excited that you are here! Our team of IFTA experts in Rock Hill, SC is happy to answer all your questions and get you started off on the right foot with TruckLogics.
With TruckLogics, you can output the same file-ready reports you know and love from ExpressIFTA! We've put together a detailed video walkthrough to guide you through the entire IFTA reporting process with TruckLogics. This tutorial has it all, from registering for an account to outputting your file-ready IFTA report. Click the link below to watch it.
To get started, make sure you have all your fuel up and mileage information on hand. Then:
Set up your account details (customers, drivers, and trucks)
Create a quick dispatch to enter all your miles for the quarter
Enter your fuel up information on the expenses tab of your quick dispatch
Generate your IFTA report from the IFTA module of your account!
Get your file-ready IFTA report from TruckLogics in just a few minutes!
Sign-up for a 15-day free trial! We know that you will love TruckLogics but there is no obligation after your free trial.

Already have TruckLogics? Want to start generating your IFTA reports with us?
You'll need a preferred or premium service level for your account in order to access this feature with your subscription to TruckLogics. If you have a broker or leased operator account, you'll need to switch or start a new Owner Operator or Fleet account to access this feature.
Please contact support at 704-234-6946 or by email at [email protected] if you would like to change subscriptions or for additional assistance with your existing account.