Clientele Spotlight: Native American Heritage Month
Happy Native American Heritage Month from TruckLogics!

|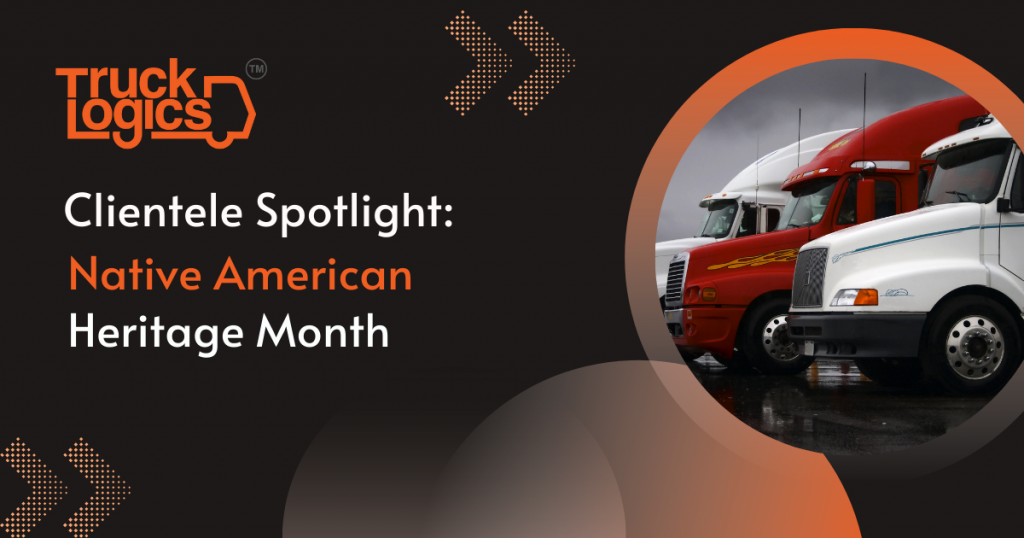 November marks the start of Native American Heritage Month. There are over five hundred sovereign tribal nations with a formal nation-to-nation relationship with the United States government. In recent years, the trucking industry has seen an increase in Native American drivers and Native-American-owned trucking businesses, including ones that are women-owned. 
Here at TruckLogics, we value our Native American clients by offering top-notch customer support to answer any questions you may encounter while using TruckLogics either as a full Trucking Management Software or to report IFTA using our IFTA-only option. TruckLogics is an all-in-one Trucking Management Solution designed to help you manage every aspect of your trucking business including dispatching drivers, creating loads, managing trucks and equipment, recording truck maintenance, IFTA reporting, and much more. Aside from the United States, TruckLogics also caters to indigenous owned-trucking companies located in Mexico and Canada.
TruckLogics has a sister company, ExpressTruckTax, a market-leading Form 2290 e-file provider that helps drivers file their Form 2290 for the Heavy vehicle use tax. ExpressTruckTax is available in both English and Spanish and offers customer support available in both languages as well. 
In honor of Native American Heritage Month, TruckLogics wants to take the time to highlight some of our amazing Native American clientele and business owners that use our Trucking Management Software or that have generated their IFTA reports with us. We want to hear about your experiences and if you've had a chance to talk to our amazing support agents.
If you would like your business featured, or want to shout out a Native American-owned trucking company you love, reach out to [email protected]. 
We will feature these businesses through a Facebook post upon your approval.