Celebrate Veteran's Day with TruckLogics
Happy Veteran's Day from TruckLogics!

|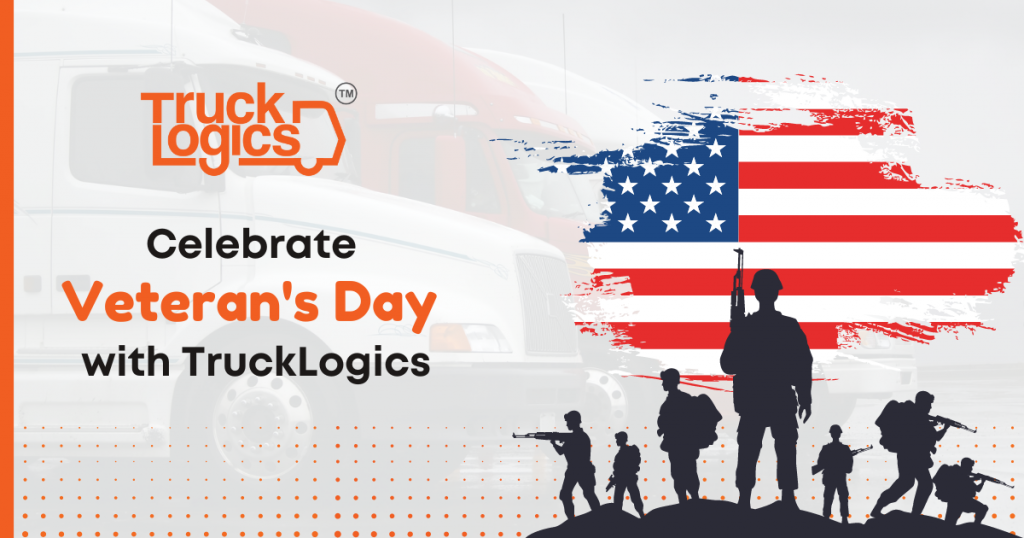 Today, November 11th we celebrate our nation's amazing veterans, both past and present. In the trucking industry, there are a lot of veterans that work hard transporting goods all across the country. It takes a lot of discipline and dedication to be successful in the trucking industry, both of which are characteristics veterans acquire during their time serving on active duty. 
Here at TruckLogics, we would like to take the time and extend a special thanks to all of the members of the trucking industry that are also veterans. You've served our country and continue to serve us every day to help keep our country moving. Thank you vets for everything you do and have done for us.
We would also like to honor the fantastic veterans we have the pleasure of providing top-notch service to through our full Trucking Management Software that allows you to manage all aspects of your trucking business. We also offer IFTA reporting for those who need to file IFTA with their base jurisdiction quarterly.

If you do not have a TruckLogics account, we do offer a free 15-day trial that will allow you to try the amazing services we offer with no obligations. With TruckLogics you are able to dispatch drivers, keep track of loads, schedule vehicle maintenance, pay drivers, and much more. What are you waiting for, try TruckLogics today, and happy Veteran's Day from the bottom of our hearts!