Big News! Announcing the TruckLogics EFS Fuel Card Integration
You can now import transactions directly from your EFS eManager account!

|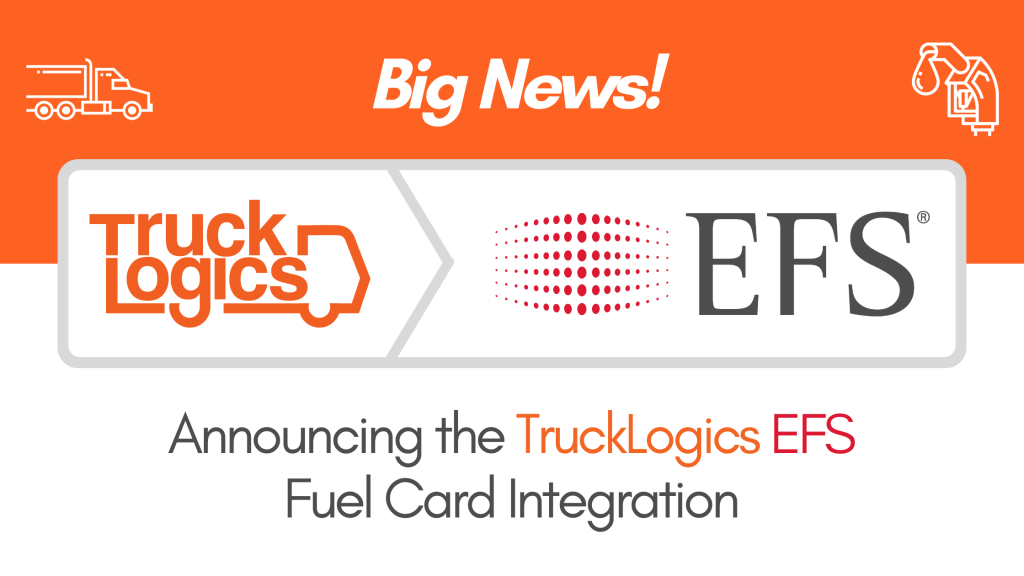 We are excited to announce our new integration with EFS!
EFS is one of the nation's leading fuel card providers, and now you can import transaction details directly from EFS into your TruckLogics account! If you do not already have an EFS fuel card, you can apply for one here. EFS fuel cards provide significant fuel discounts at participating locations.
How Our EFS Integration Works
To take advantage of this integration, all you have to do is give TruckLogics permissions from your EFS account and then log in from TruckLogics!
To access this great new feature, go to Accounts > Expenses > Import Expenses
Then you can select a date range of up to 3 months and import all transactions from that period. In addition, you will have a chance to review and match the transactions to the appropriate expense accounts, drivers, units, and more before importing.
The data will include the card number, invoice number, date & location of the transaction, product code, unit number, driver name, fuel quantity, total cost, and expense category. This information can then be used for Expense Management, Financial Reporting, IFTA reporting, and much more!
Watch the video below to learn how to import EFS fuel card transactions into your TruckLogics account.
Use Our EFS Integration!
Start using our EFS integration today to simplify your trucking business! Just make sure permissions are enabled in your EFS eManager account and then log in through TruckLogics! Get started now!