How-To Tuesday: Accepting and Declining Dispatches in the TruckLogics Mobile App
TruckLogics makes it easy for drivers and disaptchers to stay in the know

|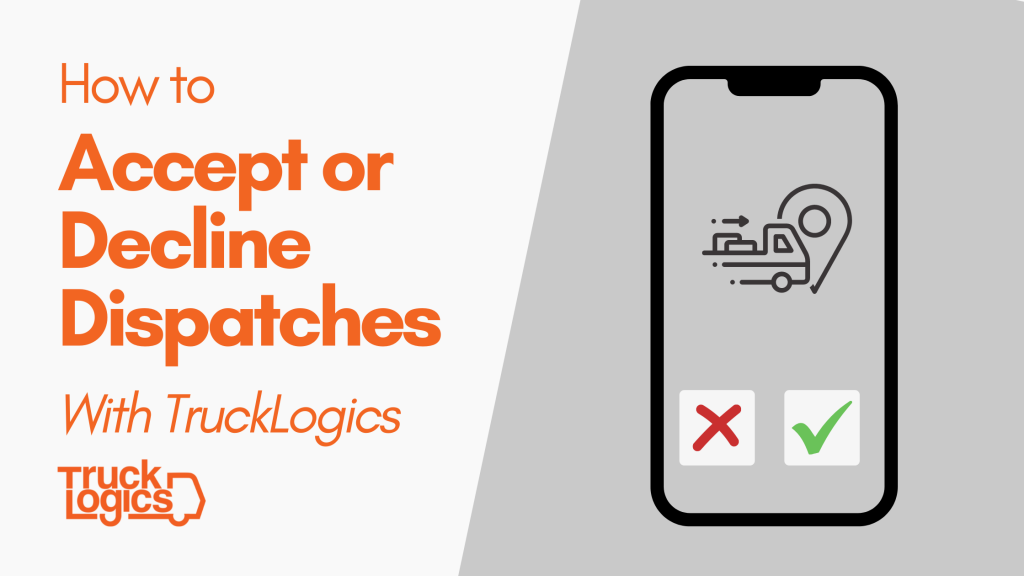 With TruckLogics, dispatches can be assigned to drivers who can then accept or decline each assignment. This makes it simple for drivers and dispatchers to stay in the know.
Here's how easy it is to accept or decline a dispatch assigned to a driver with the TruckLogics Mobile App.
Accepting or Declining Dispatches
From the dashboard of your mobile app, tap on the Dispatches tab.
2. Open the dropdown menu at the top of the screen and tap on Assigned Dispatches
3. Tap on Waiting for Confirmation on the appropriate dispatch
4. Choose Accept or Decline
5. If you choose Accept, tap on Yes to confirm.
6. If you choose Decline, you must enter an explanation in the field provided below before confirming.
7. You have now accepted or declined a dispatch!
Want to try Dispatching with TruckLogics?
Get a 15-day free trial today! There's no obligation and no credit card information required.