Working Women Wednesday: Celebrating Women in the Trucking Industry with Clarissa Rankin
Here at TruckLogics we want to celebrate and highlight the accomplishments of women in the trucking industry!

|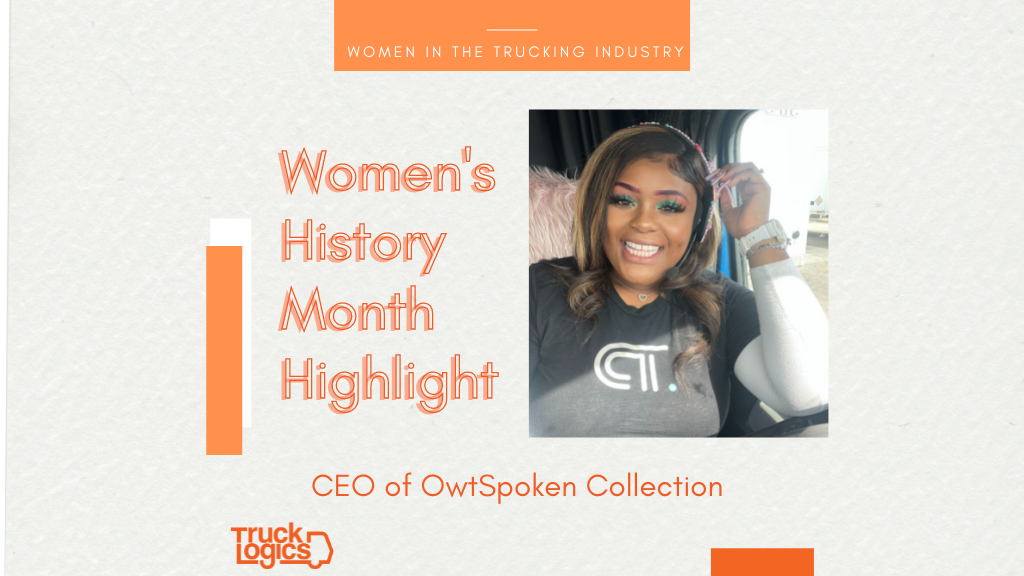 March is Women's History Month and here at TruckLogics we want to celebrate and highlight the accomplishments of women in the trucking industry. The trucking industry has been thought to be a mostly male-dominated industry, but in recent years more and more women have started trucking, some even going as far as starting their own trucking companies.
Each week in March we will feature different women-owned trucking companies and this week we are focusing on Clarissa Rankin.
Clarissa Rankin is a female trucker who has accumulated 1.4 million TikTok followers. She is also active on Instagram @iamclarissarankin. She has appeared on CBS Mornings, Inside Edition, CNN, and the Kelly Clarkson Show. Rankin is also the CEO of OwtSpoken Collection, a line of cosmetics and products useful for the road geared mostly towards women truck drivers.
Her activity on social media and her involvement in the trucking industry has inspired both women and men to get into the trucking industry.
Join us in celebrating many women-owned trucking companies this Women's History Month and help us give these amazing women the recognition they deserve!