4 Ways Trucklogics Makes Life Better For Freight Brokers
TruckLogics TMS now has an optimized account type designed specifically for freight brokers!

|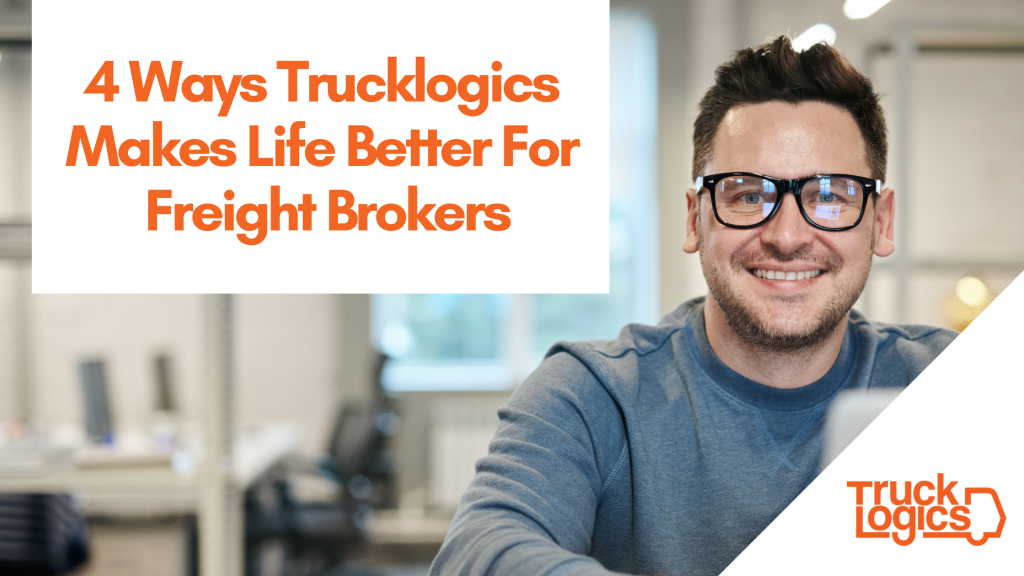 Did you know that TruckLogics TMS now has an optimized account type designed specifically for freight brokers?!
With a freight broker account, you can take advantage of our great TMS features retooled with you in mind.
What you can do with a freight broker account
Manage dispatches
Dispatching has never been easier than it is with Trucklogics. You can create dispatches with just a few clicks.
All of your customer and carrier information will be saved for future dispatches, so once you with someone once, you can create a dispatch for them in about 60 seconds!
Plus, dispatching is available in our mobile app, so you can dispatch from wherever you are!
Generate and send invoices
With TruckLogics, invoices can be automatically generated with just a few clicks. All the vital information will appear on a professional-looking layout that can be printed, emailed, or faxed.
If you have several outstanding invoices for one client, you can group them together into one master invoice to send.
You can also add your own logo to the invoice template if you want!
View a chart of accounts
In the chart of accounts, you can view all of your income and expenses in one place. This can be especially for figuring out where you are losing and making the most money.
Missing an income or expense category? Add your own custom account type to keep track!
Configure your address Book
The TruckLogics address book saves and tracks all your business contacts in one place. All you have to do is enter your client's or carrier's information one time and TruckLogics will save that information to the cloud.
Then, the next time you work with that client or carrier, TruckLogics will recall their information for the dispatch and invoice so you don't have to enter it all over again.
Want to try TruckLogics TMS for Freight Brokers?
Get a 15-day free trial on us! There's no obligation and no credit card information required.