Start Generating Your 2nd Quarter IFTA Report! The Deadline is July 31st!
|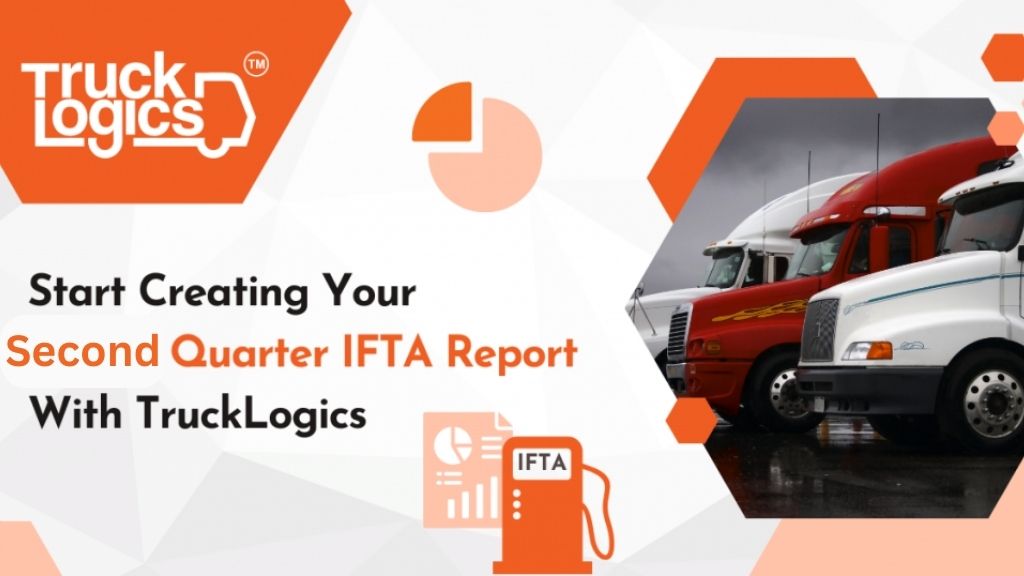 Owners/operators of a vehicle will be required to file their IFTA (International Fuel Tax Agreement) if their vehicle meets the following requirements:
It weighs 26,000 pounds or more,
Has three or more axles, and travels through two or more jurisdictions.
This agreement was made between the 48 contiguous States and ten Canadian Provinces for the purpose of helping truck drivers report fuel purchased in each state to their base jurisdiction. The base jurisdiction is then responsible for distributing the taxes to each state where fuel was purchased, allowing for a much simpler process.
IFTA is reported quarterly and the time frame of each quarter is as follows:
Quarter 1: January 1 – March 31
Quarter 2: April 1 – June 30
Quarter 3: July 1 – September 30
Quarter 4: October 1 – December 31
The deadline to file IFTA for each quarter is as follows (If the deadline falls on a weekend or holiday, the deadline will be moved to the next business day)
Quarter 1: April 30
Quarter 2: July 31
Quarter 3: October 31
Quarter 1: January 31
The Second Quarter IFTA deadline is Monday, July 31st. This means that the reporting season has officially started. Remember–it's important the IFTA is filed before the deadline so you can avoid any potential penalties. Penalties vary depending on the jurisdiction.
In order to ensure that you generate your IFTA report before the deadline correctly with all of the required information, TruckLogics' IFTA Only option offers a comprehensive IFTA reporting solution. TruckLogics allows you to enter data manually, through the TruckLogics Excel template to bulk upload data, or through Motive ELDs. TruckLogics even offers a new bulk upload template this season–if you only have the fuel and distance data, you can use this new template to upload the data in no time. TruckLogics features a state adjacency check to make sure states you report having traveled through are adjacent. With TruckLogics you also don't have to worry about keeping track of IFTA rates. TruckLogics keeps track of not only rates but split rates.
To generate a report using the TruckLogics IFTA Only option, the price is $24.95 per report per quarter.
Reports are generated in state-specific formats and are printable so that you can paper file if your base jurisdiction allows it.
If it does not, TruckLogics provides you with an e-filing worksheet so that you can e-file with your base jurisdiction.
Beyond just its IFTA reporting capabilities, TruckLogics is a full Trucking Management Software that offers dispatching, invoicing, tracking drivers, assigning drivers to loads, IFTA Reporting, and much more. There are plans available for different fleet sizes available for fleet managers, brokers, and owner-operators. If you are interested in trying out the Trucking Management Software, TruckLogics offers a 15-day free trial. Please note that IFTA reporting is not available in the free trial.
Take advantage of all of TruckLogics' great features and start reporting IFTA before the Second Quarter 2023 deadline! And if you want to go one step further, sign up for the full TMS service to streamline your trucking business today!