Simplify your Fleet Management Process With TruckLogics
Save time on check calls, invoicing, reporting, and more with a fleet management software!

|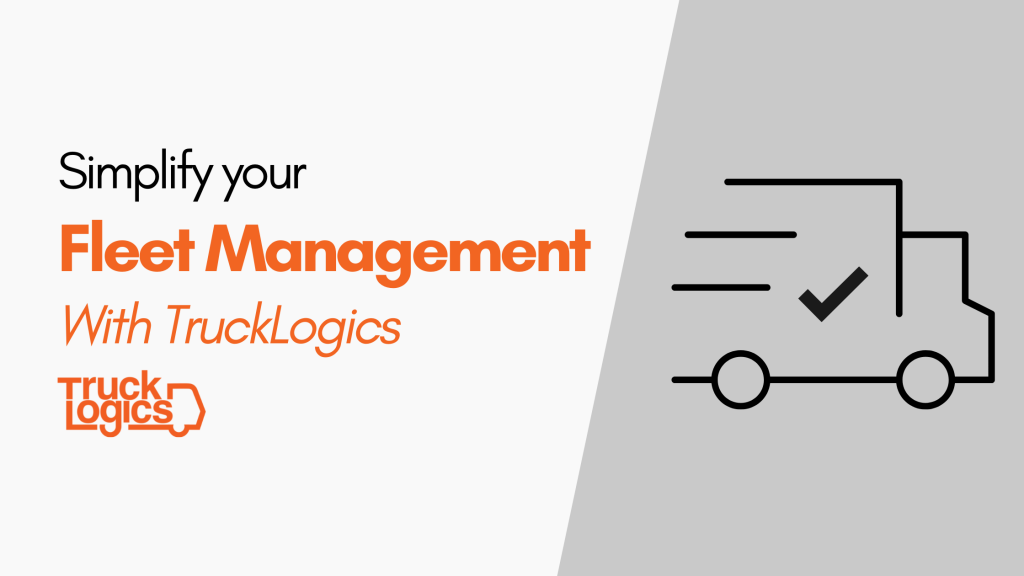 When you're a fleet manager, having the right tools at your disposal is key to making it in the trucking industry.
You need to be able to keep track of expenses, invoices, dispatches, maintenance, much more. The simplest way to keep track of everything is with a trucking management software (TMS).
But there are a lot of TMS options on the market. So how do you figure which one is best for you? Here are the most important features you should be looking for in a trucking management software.
Automated check calls
If you're still manually tracking and notifying your clients of the status of their load, you're doing it wrong.
A good TMS will track your driver's location automatically and send notifications of their approximate location to your client.
With the TruckLogics app, for instance, you can automate the check call process by automatically notifying clients of status updates like trip start or arrival.
This helps eliminate unnecessary phone calls regarding load statuses with clients and drivers.
Expense tracking OTR
A good TMS will also allow you to quickly track your expenses on the road.
With TruckLogics, you can input any kind of expense you might have and attach it to a particular dispatch.
Then, you can upload your receipts right from the TruckLogics mobile app for tax filing purposes and ditch your envelope or "shoebox" full of receipts
Invoicing & billing
Be sure that whatever TMS you are looking into can easily create custom, professional-looking invoices and track and receive payments.
Without this feature, you will likely need to use another software in order to track financial information, which will slow down your business significantly.
Trucklogics helps by automatically uploading bills of lading and rate confirmations. It can also email invoices directly to your clients.
Generate IFTA reports
One of the most confusing and frustrating trucking taxes you will face is IFTA. And since this tax comes around every quarter, you will need a way to quickly deal with it.
A solid TMS will generate accurate reports that you can use to file IFTA based on your previously entered mileage and fuel purchases.
TruckLogics will track all of your mileage and fuel purchases and give you a precalculated report you can use for IFTA filing.
Extensive real-time reporting
Now that you have input all of your business information, it would be a waste if you weren't able to harness that information effectively.
A TMS worth using will have powerful real-time reporting capabilities to give you insights into how your business is running and where your money is going.
With TruckLogics you can get key metrics about your business including Cost Per Mile (CPM) and Revenue Per Mile (RPM), and measure each truck's performance separately. You can also create easy-to-read Profit & Loss, Year-End Tax, & maintenance reports.
Try TruckLogics today
TruckLogics has all these features and many more, including dispatching, LTL, maintenance schedules, and driver settlements.
Still not sure? That's ok! You can give TruckLogics a free test run for 15 days! There's no obligation and no credit card information required.