How-To Tuesday: Paying Drivers A Percentage Of The Load
Learn how to pay a driver a percentage of a load with TruckLogics!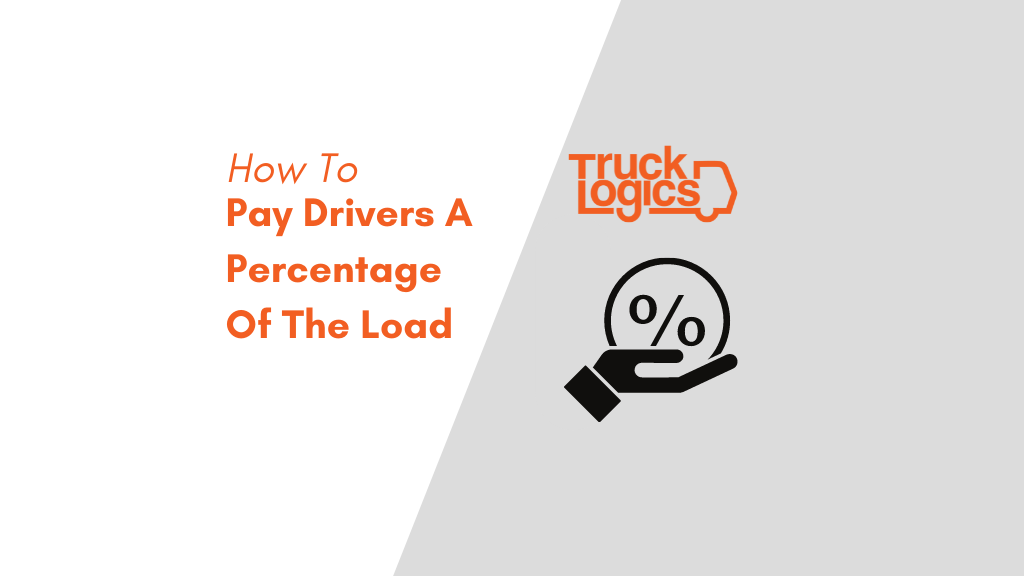 Have you ever needed to pay a driver in TruckLogics but only needed to pay them a percentage of a load? Find out how to do this in a few simple steps using TruckLogics.

1. From anywhere in TruckLogics select Dispatches.
2. Click on the dispatch that you want.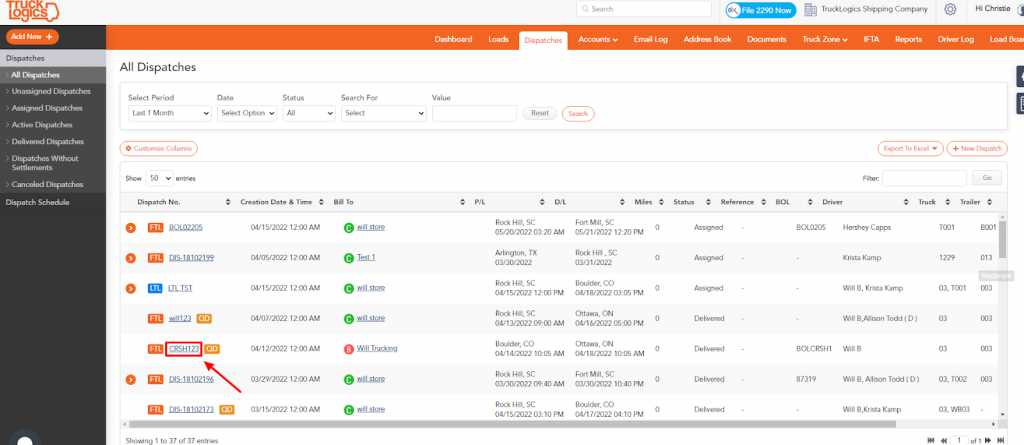 3. You will then select the settlements tab.
4. You will then select percent from the payment method drop-down box.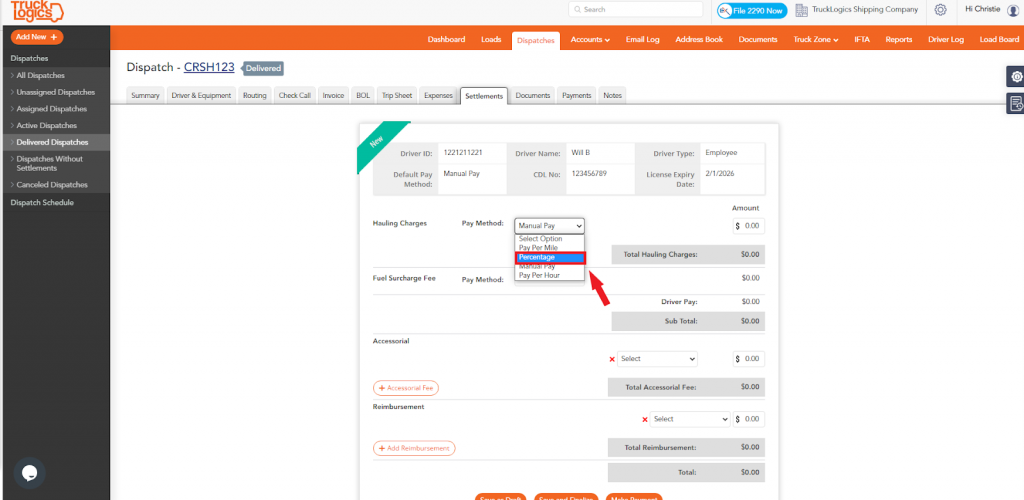 5. You can either select if you want the percentage pulled from the Hauling Fee only, Hauling Fee + Fuel Surcharge, or Total Income.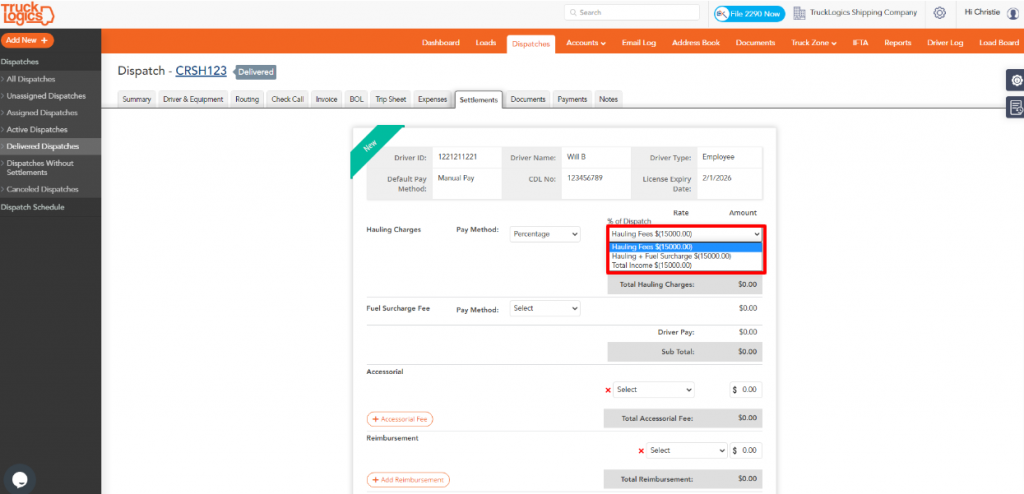 6. You will then enter the percentage you want.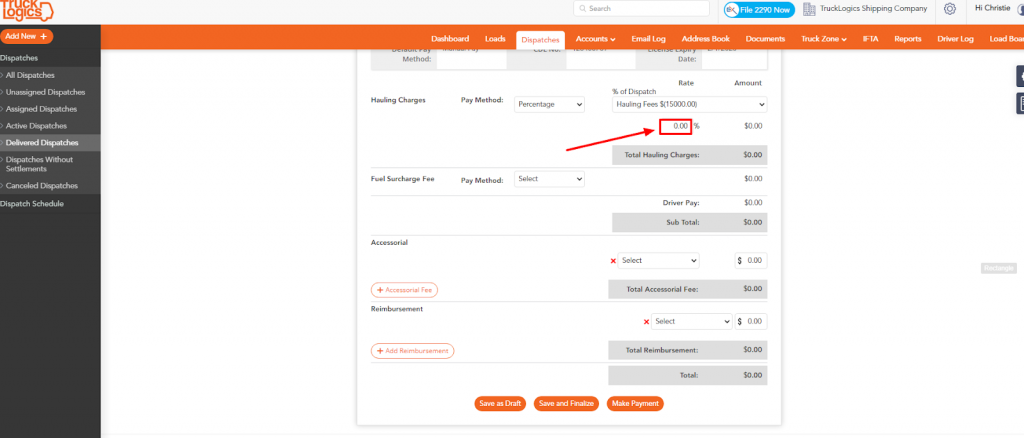 7. Once you have the percentage you need entered, you will click on Save and Finalize.
Next time you want to pay a driver a percentage of the load, you can follow these steps and do it with ease. What are you waiting for? You can do all of this and more with TruckLogics! Sign up for a 15-Day free trial today!