How-To Tuesday: Generating a Final IFTA Report with TruckLogics
Learn how to generate a final IFTA report with TruckLogics.

|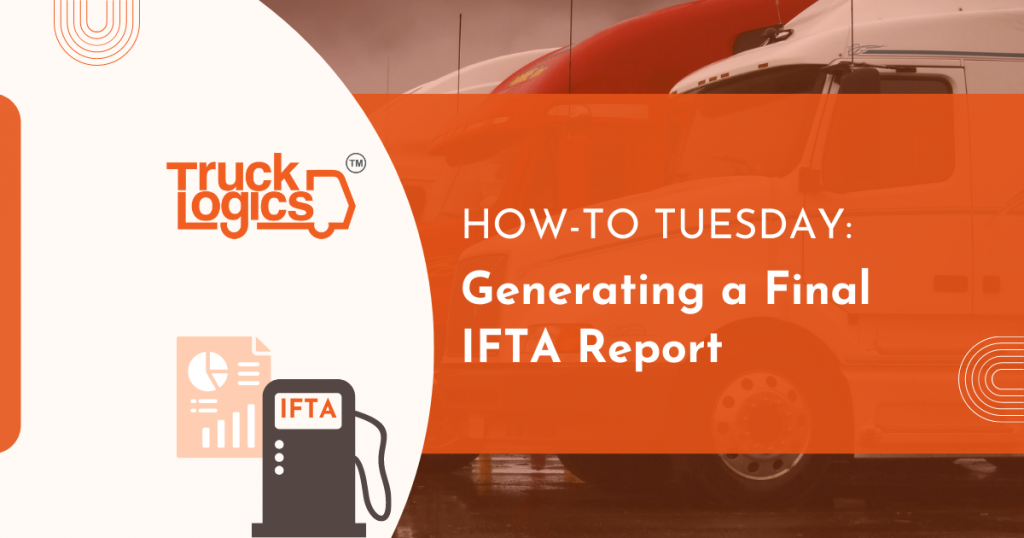 TruckLogics offers plenty of helpful features to help the operations of any trucking business run smoothly. One of these amazing features is the ability to generate a final IFTA report if you are no longer planning to report IFTA. In the steps below you will learn how to generate a final IFTA report in time for the fourth quarter IFTA deadline. Please note that you must have either an IFTA Only account or a TruckLogics preferred or premium subscription to generate IFTA reports. For the purpose of this tutorial, we will be using an IFTA-Only account to demonstrate how to generate a final IFTA report.
1. From anywhere in your TruckLogics IFTA-Only account select the quarter you want to create an IFTA report.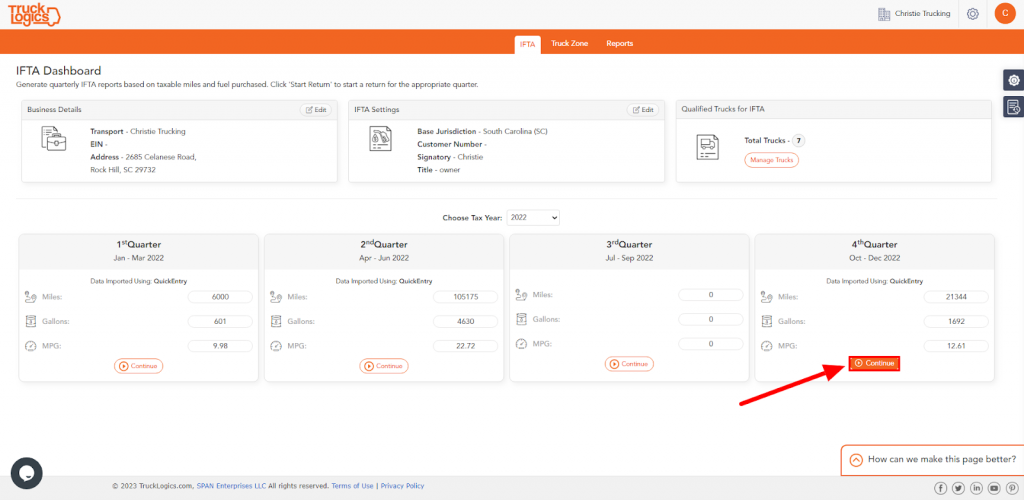 2. You will then select the trucks you want to include in your IFTA report and click Next. If you need to add a truck, you can import it from motive or enter it manually.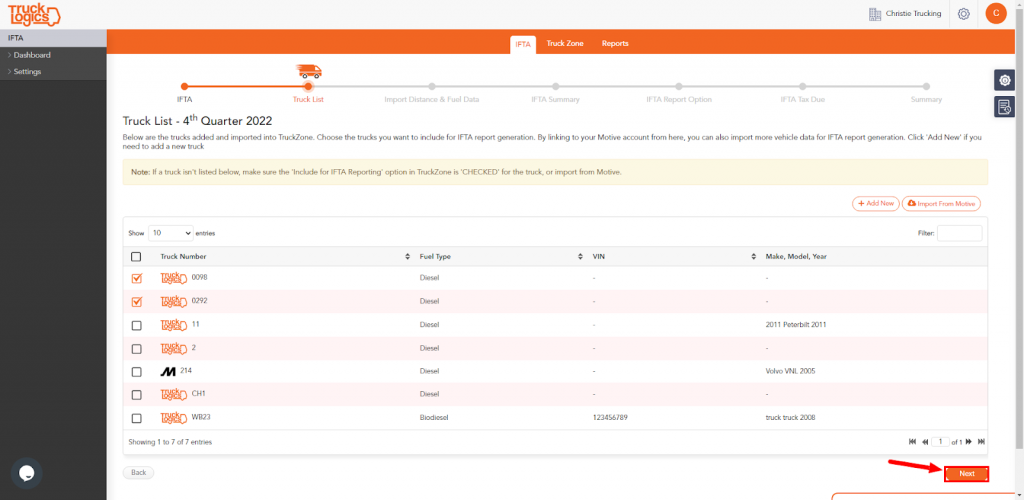 3. To manually enter the fuel and mileage data for the selected vehicles you will select QE. If you want to import your data through a different option such as Motive or bulk upload via an excel template, select Change Data Import Option. For the purpose of this tutorial, we will select QE.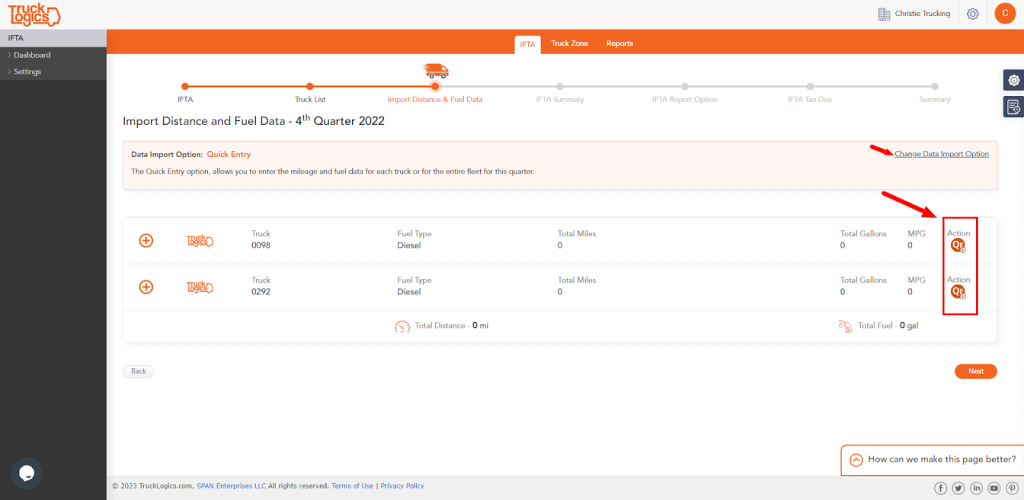 4. Enter your data by odometer or distance and then click continue.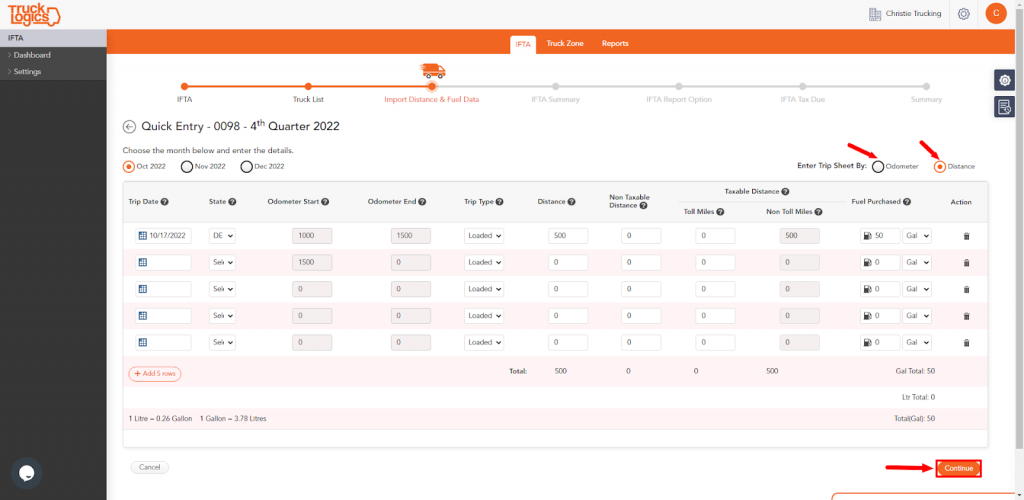 5. Once you have done this for all of your selected trucks, click Next.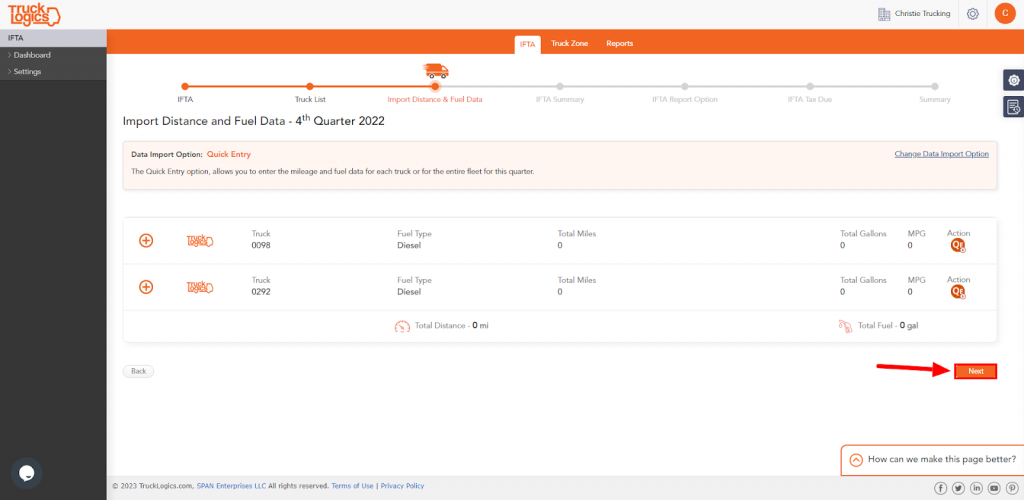 6. You will then see the IFTA summary along with the calculated miles per gallon. Click Next to continue.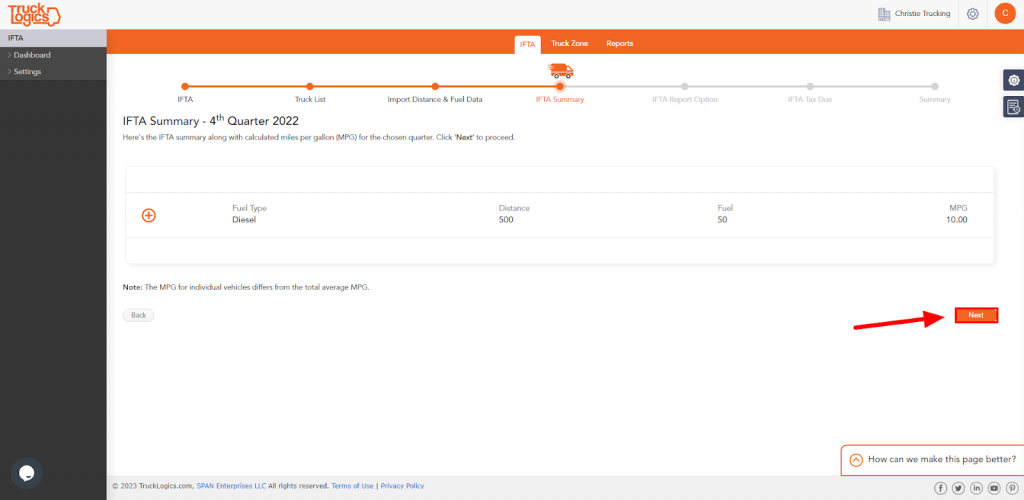 7. Under Final Report you will click yes to indicate that this is your final IFTA report. Then click Save & Continue. Please note that this means this will be your final IFTA report and your IFTA jurisdiction will shut down your IFTA account once it is submitted.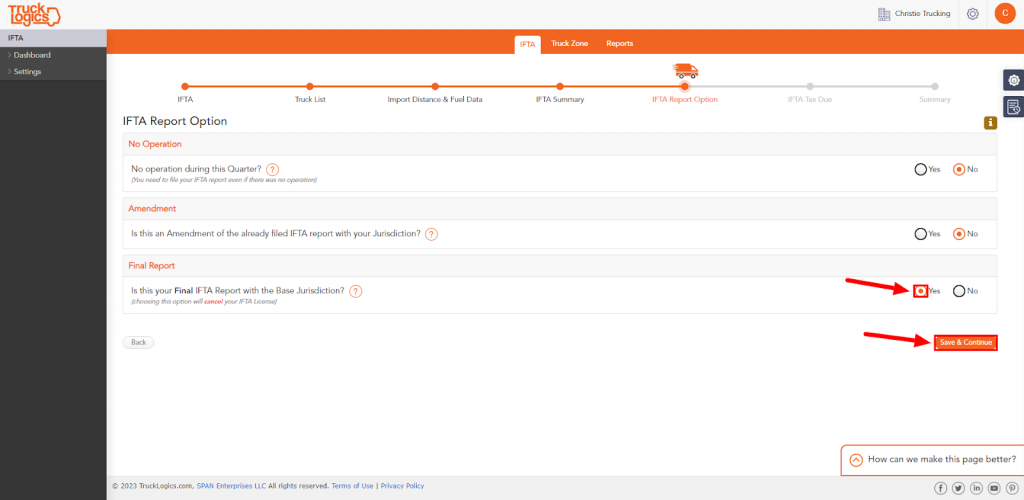 8. Here you will see a breakdown of the tax due. Once you have reviewed it, click Next.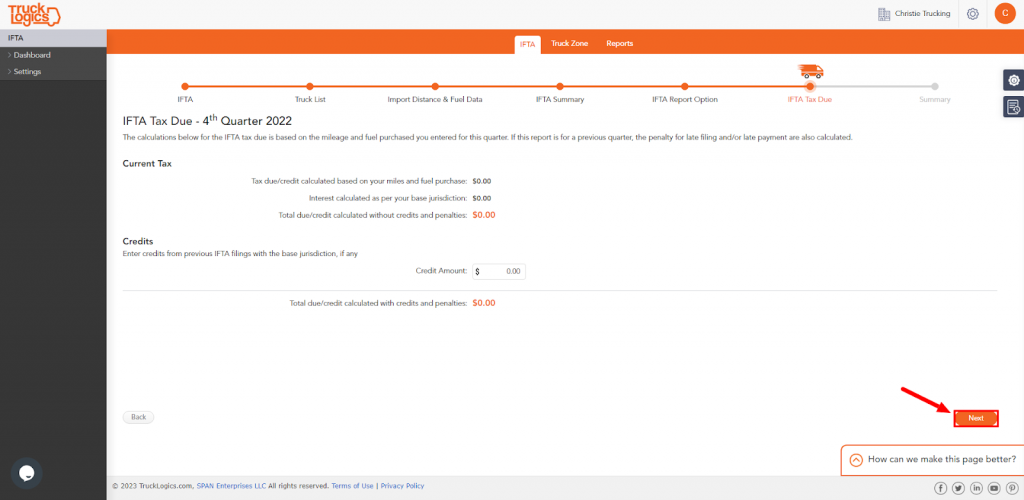 9. Here you will see your IFTA summary. Once you review it click Next.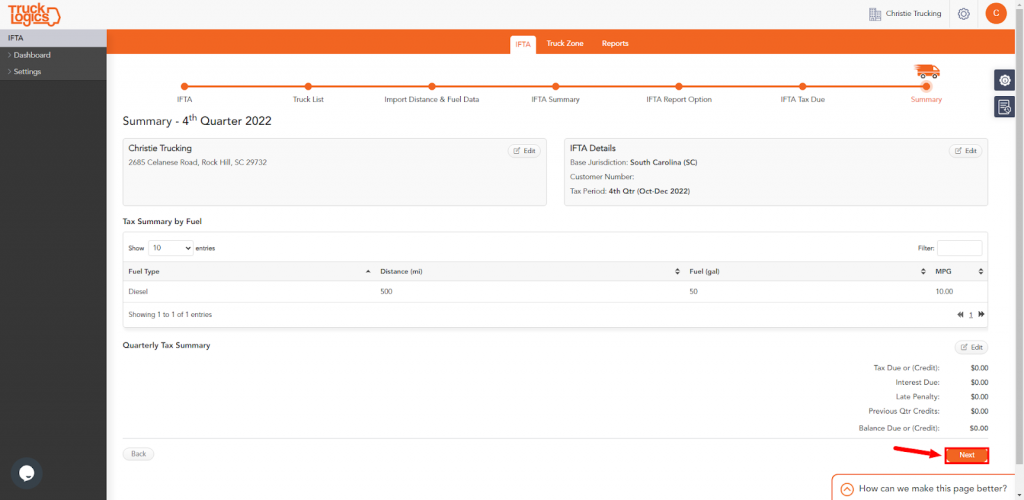 10. If no errors were found in your IFTA report click next.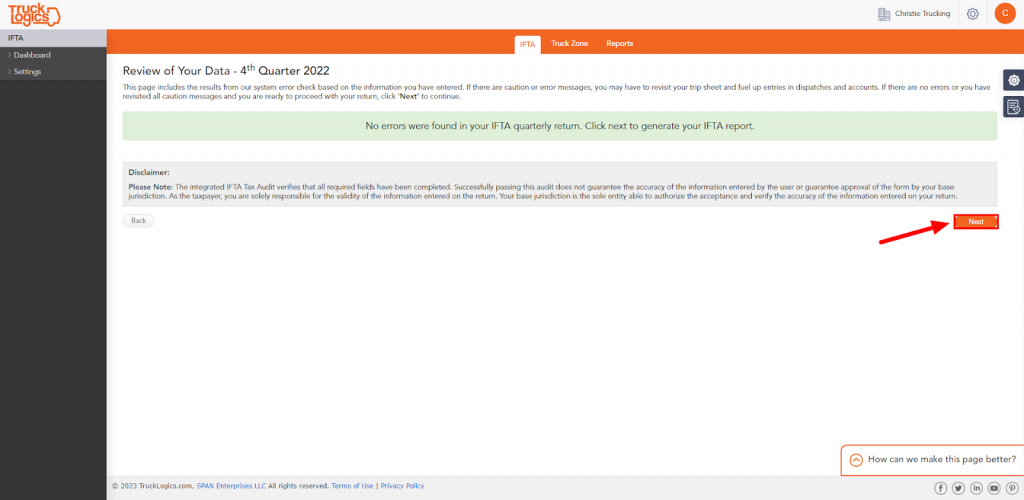 11. You have now created your IFTA report, all you need to do is pay the report generation fee by clicking Proceed to Pay.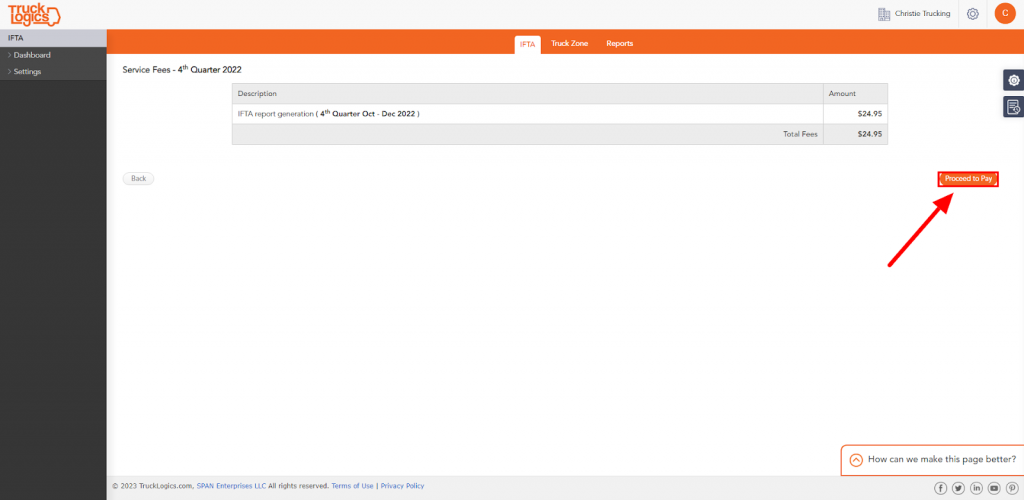 By following these steps in TruckLogics you are able to successfully generate a final IFTA report. This is to indicate that you are no longer planning to report IFTA with your base jurisdiction after this report. This process is simple and can be done in only a few steps. What are you waiting for? Start generating your IFTA report in TruckLogics before the fourth quarter deadline!