How-To Tuesday: Creating an IFTA Amendment with TruckLogics
Learn how to create an IFTA amendment with TruckLogics.

|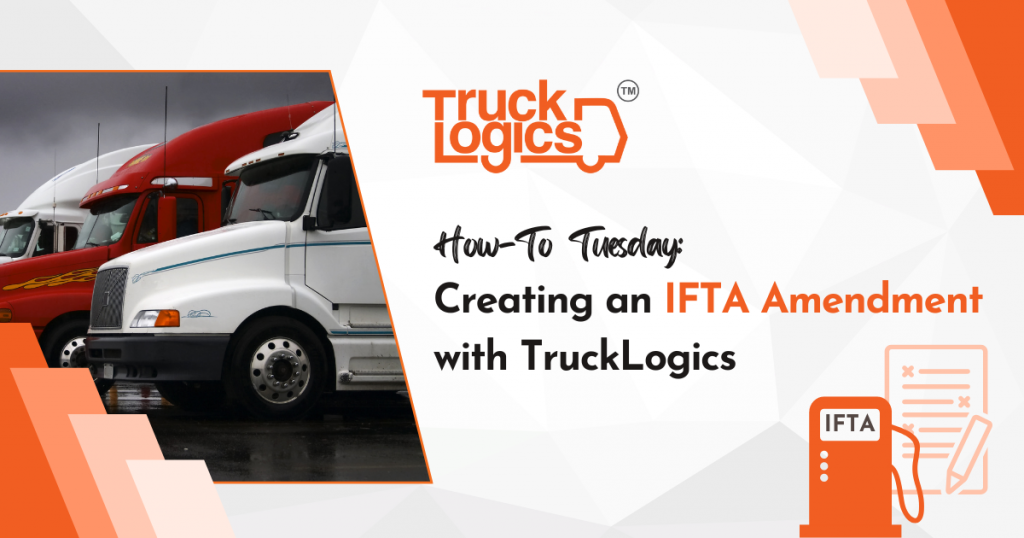 With TruckLogics, you are able to generate IFTA reports by using either the IFTA-only option or IFTA reporting available with the subscription of a preferred or premium plan. IFTA has to be reported quarterly and then filed with your base jurisdiction.
IFTA (International Fuel Tax Agreement) was made between the 48 contiguous United States and 10 Canadian provinces. For this, drivers of vehicles weighing 26,000 pounds or more, that have three or more axles, and travel through two or more jurisdictions must report the fuel purchased and miles traveled in each jurisdiction. The driver's base jurisdiction then distributes the taxes to each jurisdiction fuel was purchased.
For the first time ever, TruckLogics now allows drivers to amend an existing IFTA report. In order to do this you will need to follow the steps below.
1. First, you will select the quarter in which the amendment will be created. The 3rd quarter was chosen for the purpose of this tutorial, but you can choose any quarter that best fits your needs.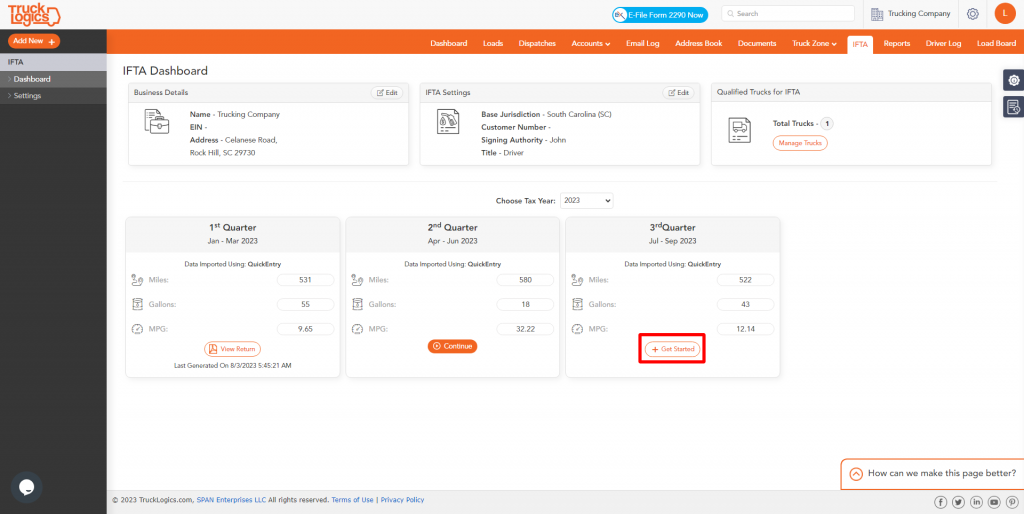 2. Select the truck that the amendment needs to be created for.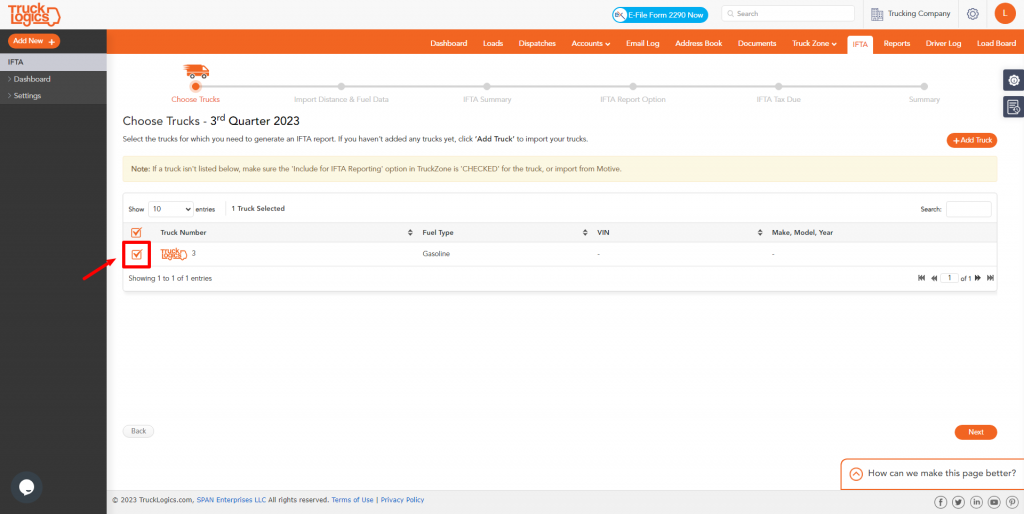 3. Once the truck has been selected, click Next.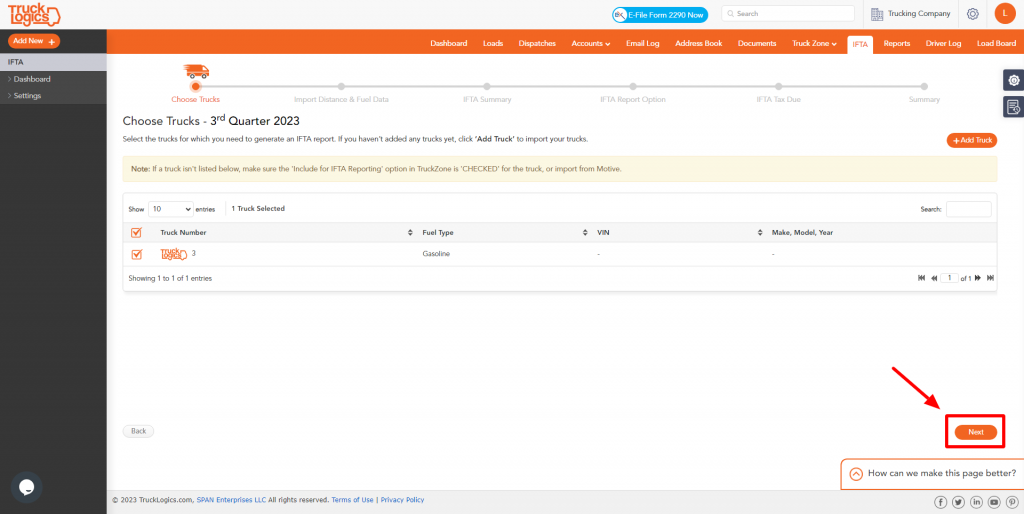 4. Select next unless you need to change the data import option and add any miles traveled and fuel purchased.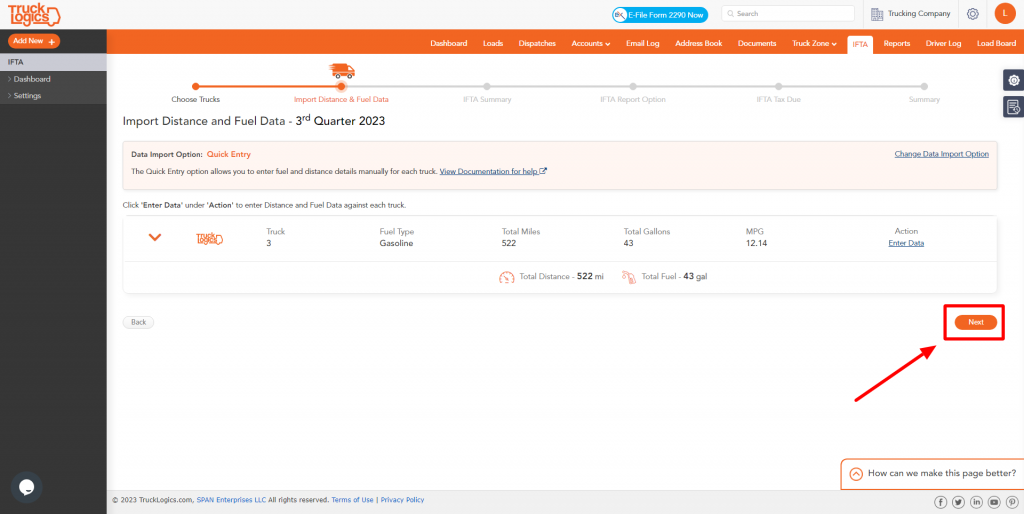 5. Select Next again.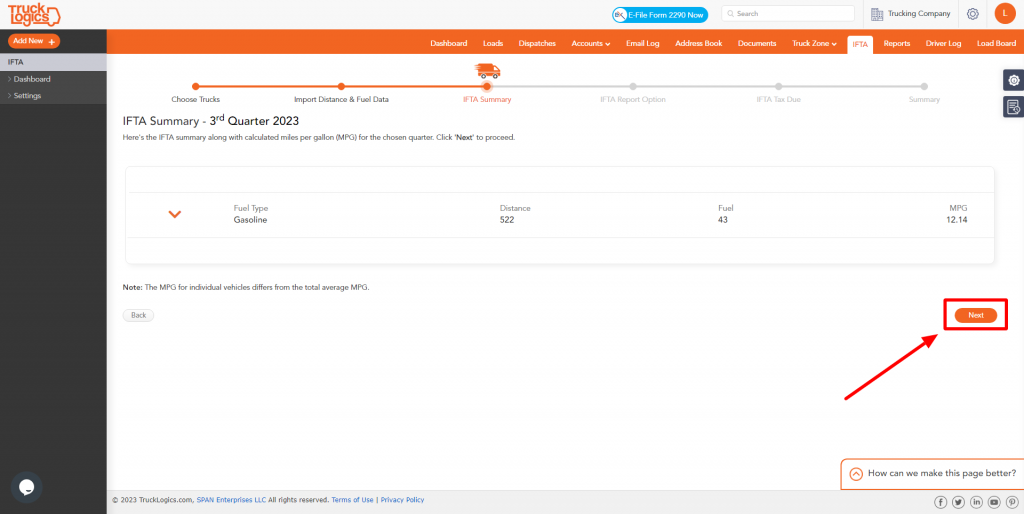 6. In order to specify that this is an amendment select Yes next to Amendment.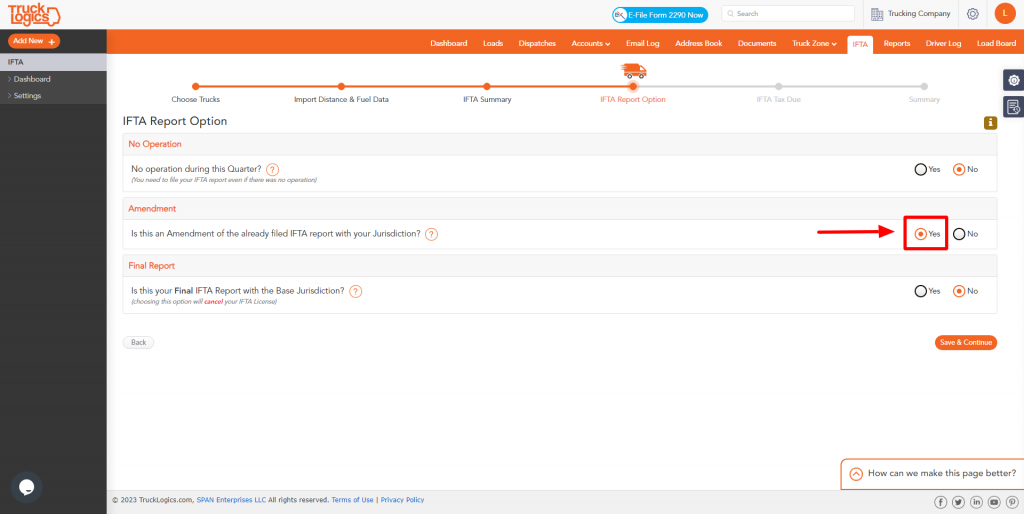 7. Once you have yes selected, click Save & Continue.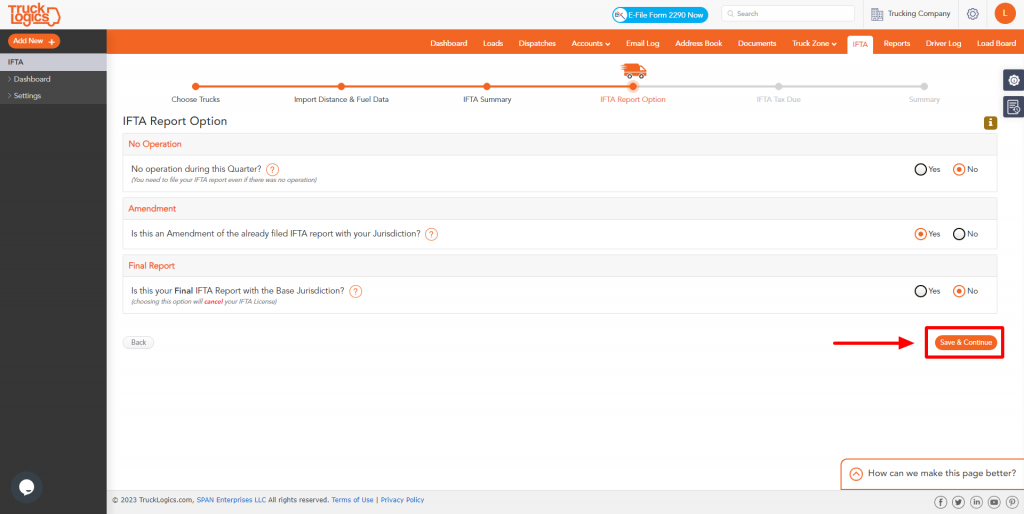 8. It will show you the tax amount you owe, including any penalties if applicable. Once you review this, click next.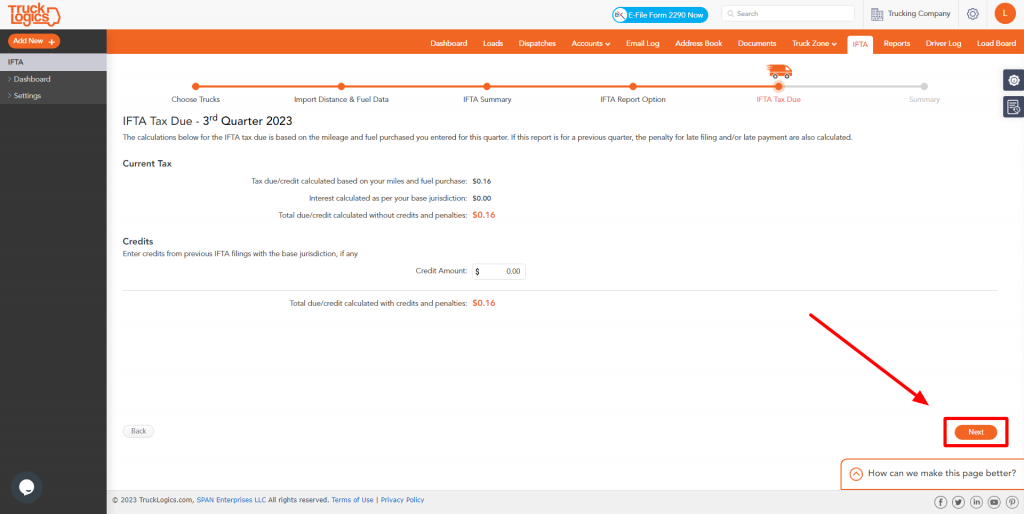 9. Click Next again once you review the information.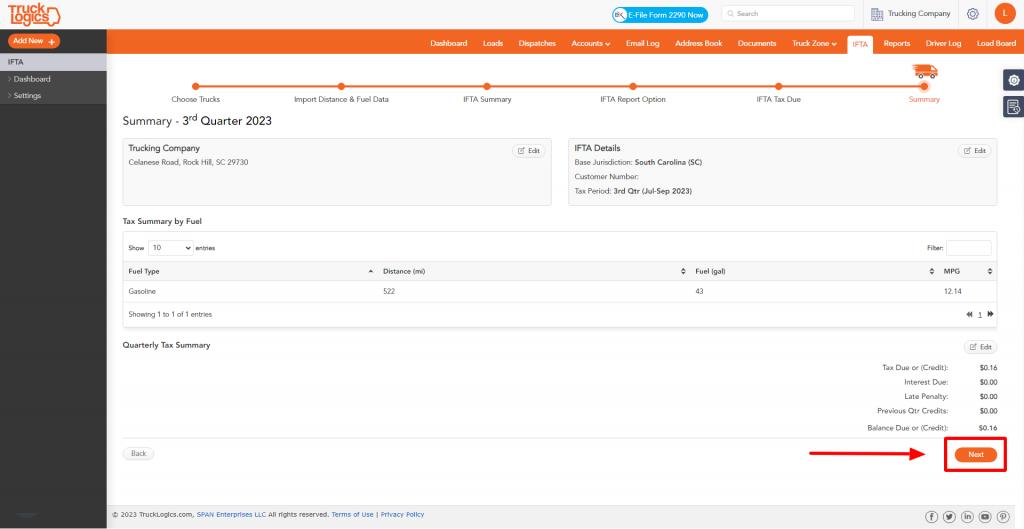 10. If there are any errors they will show up there, if there are none, click Next.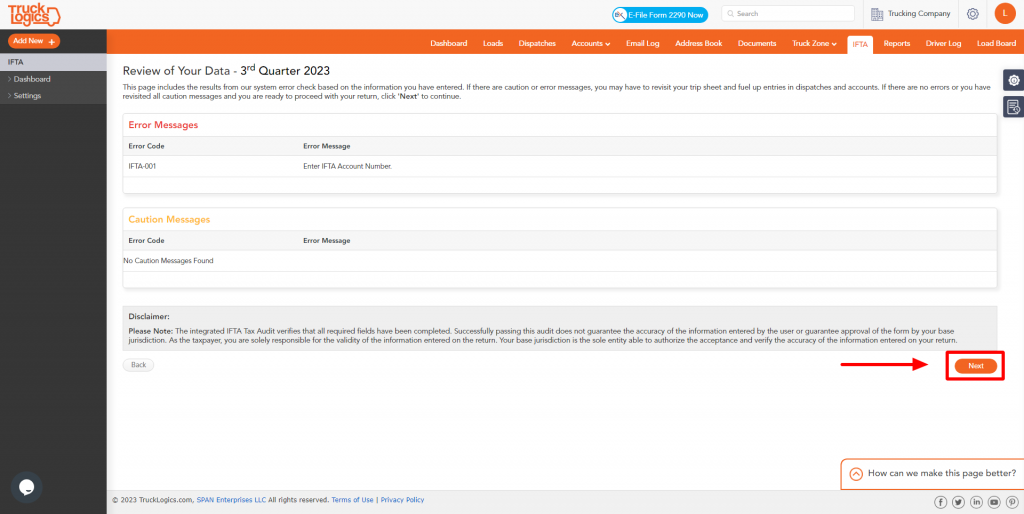 11. You will then click Proceed to Pay to finish generating the report.
By following these steps in TruckLogics you are able to successfully create an IFTA amendment in TruckLogics. You are now able to start entering IFTA data for the 4th quarter. If you need to make any amendments for previous quarters you now can. It is also good to know for the future in case you need to do this later on. What are you waiting for? Create any IFTA amendments with TruckLogics if you need to today!