How To Get A Tax Extension For Your Trucking Business
You can get an automatic deadline extension for your trucking business with IRS Form 7004

|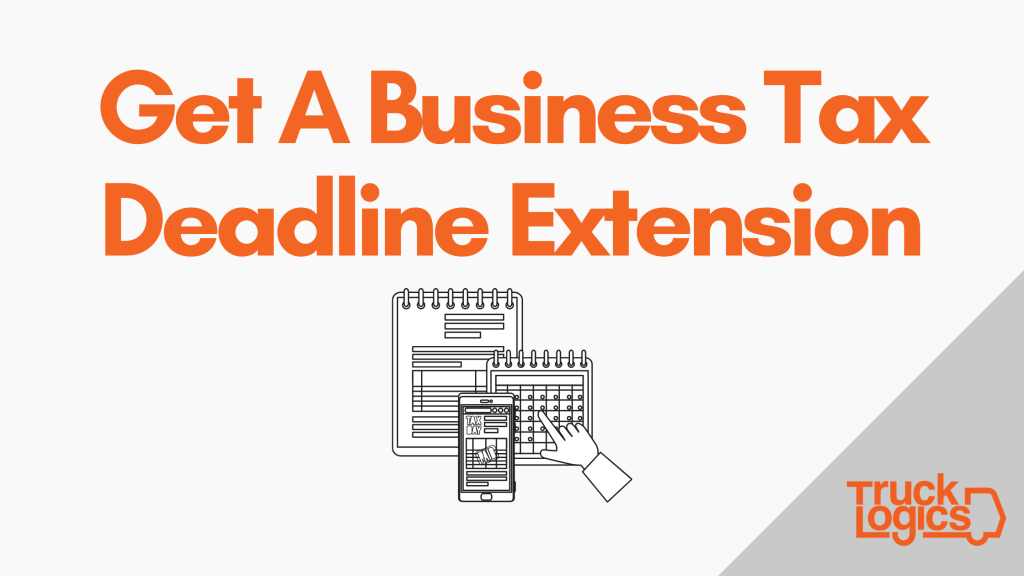 If you're like many small business owners, you're busy – probably really busy. And with the business tax deadline right around the corner, you might not have the time or resources to get your business taxes done.
That's why you should consider filing Form 7004 and getting an automatic tax deadline extension for your trucking business taxes. The deadline to file Form 7004 is tomorrow, April 15th!
What is Form 7004?
Let's start with the basics. Form 7004 is used to file for an automatic tax deadline extension for up to 7 months on some business tax forms. You do not need to provide a reason for needing a tax extension.
Who can file Form 7004?
Any business that must pay business income taxes and file related returns with the IRS can file Form 7004. These business types include:
A Corporations
S Corporations
Partnerships
Multiple-member LLCs
What Forms can you get deadline extensions on?
Form 7004 can be applied to many tax forms, but the most common ones include:
What Information is required to file Form 7004?
You only need your basic business tax information to file Form 7004. This includes:
Your legal name
The name of your business
The EIN
The business address
Your estimated tax payment
How can you file Form 7004?
Form 7004 is very simple to file with our sister-product ExpressExtension! Their e-filing process is simple, efficient, and affordable. File today to claim your extension!