How to Choose The Best Load Board For Owner-Operators
You need the right trucking board to maximize your trucking business profits

|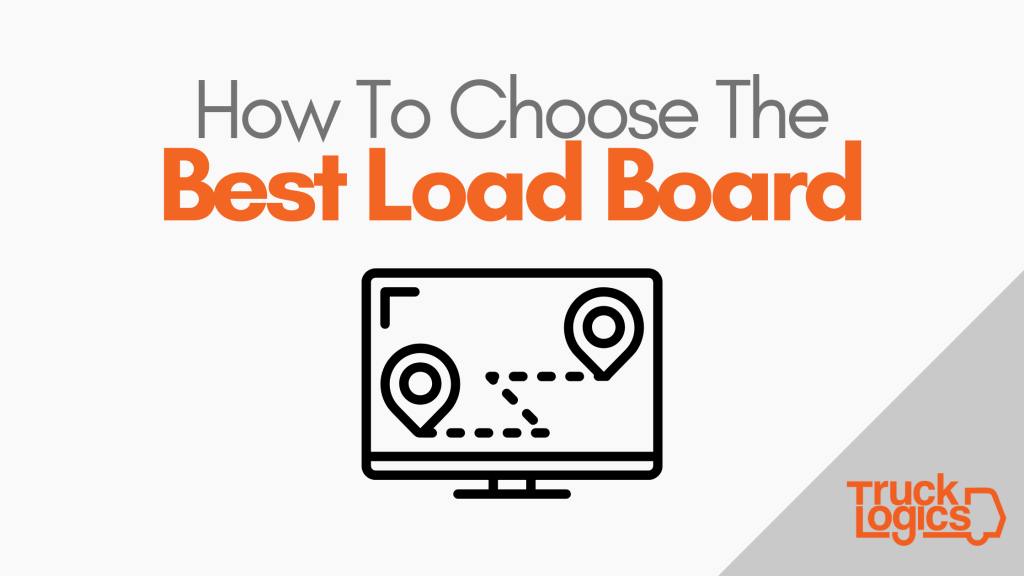 As an owner-operator, finding the best loads to haul is an essential part of running a successful business. Your success is based on running as many loaded miles as possible to maximize your profits. A great way to find profitable loads is with the best load board.
However, with so many options on the market today the trick is finding the trucking board that meets your needs so you can start saving time and money.
What To Look For in a Load Board?
1. Free Trial Offers
Before settling down on a trucking board, look for one that offers a free trial so you can take it for a test drive to see if it fits your needs. Be wary of owner-operator load boards that fail to offer free trials, as this could waste your time and money.
2. User-Friendly
Other than the price, this is probably the most important aspect to consider. Is the program easy to use and navigate? Look for a trucking board that won't waste your time searching for loads, posting your vehicles, or using other valuable features.
3. Cost-Effective
Find a load board that fits within your budget! The best load board will pay for itself after just a few loads. Don't be afraid of comparison shopping.
You will find lots of load boards with a variety of features and varying prices, from free to $100+ per/month. Be warned that a free load board will not have the security, quality loads, or advanced features that a membership load board has to offer.
4. Mobile App
As a driver, you're always on the run, so you need a trucking board that provides the same level of access and ease of use on your phone or tablet as you would expect from your computer.
5. Notifications
You will want a load board that sends 24/7 alerts and notifications to your phone or email. This way you never miss out on another opportunity.
6. Number of Loads
When you are looking for the right load for your vehicle in a preferred area you need a lot of loads to choose from. Make sure you are using an owner-operator load board that provides both volume and variety.
7. Constant Updates
A load board isn't much good if it isn't updated regularly. Loads come and go quickly, so check how frequently the board is updated before settling on one. Look for loads with real-time updates and results. 
Our #1 Pick For The Best Load Board: DAT
Save time hunting down loads with freight matching services such as DAT's TruckersEdge and Power Load Board. DAT has been the trucking industry's most trusted spot marketplace since 1978. They are the biggest and best load board available! 
Plus, the DAT load board has been integrated directly into TruckLogics, so you can search for DAT loads and import load information without ever leaving your TruckLogics account!