Holiday Gift Ideas for Truckers with TruckLogics
Want to give your drivers gifts this holiday season? Look no further.

|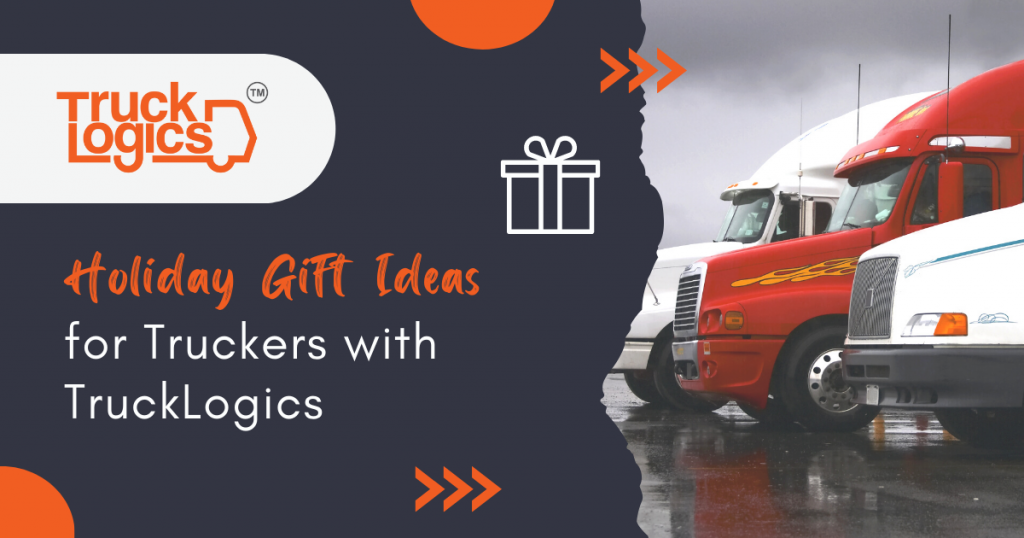 The holidays are a time for giving and what better way to thank your drivers for the amazing work they do than give them some gifts this holiday season? In many parts of the country, winter weather conditions are more hazardous than others so it is good to be prepared. Below you will find a list of helpful gifts for your drivers this holiday season. 
Tools
Tools can be a great practical gift for truckers. They can be especially important for unexpected repairs. You never know when your driver will need to make an emergency repair. Certain tools can even be good for emergency evacuations from a truck. An emergency rescue hammer with a seatbelt cutter can be used to break a window and cut a seatbelt for a quick escape. 
Road Flares/Emergency Lights/Glow Sticks
If your driver's truck breaks down and it is dark outside it is important that they are visible to oncoming traffic. Road flares can be good for these situations so that the truck and the drivers are visible when doing nighttime repairs or waiting on roadside assistance. Emergency lights and glow sticks are helpful in these situations as well. 
Snow Shovel
Providing your driver with a snow shovel can be helpful when they pull over in snowy weather conditions and need to shovel snow around their truck to get back on the road. They even make ones with retractable handles for easy storage. 
Hand-Cranked Emergency Radio
If road conditions get especially hazardous in the winter and drivers need to conserve power, a hand-cranked emergency radio can be good for them to stay up to date on weather and news. Some even have adaptors to charge their cell phones which makes this a very useful gift to help them stay in touch.
Happy Holidays from TruckLogics
With the holidays coming up any of these would make great gifts for your drivers to let them know that not only do you appreciate what you do but also that you want to help make their trips a little safer. No matter what you give your driver this Christmas, the entire team at Trucklogics wants to wish drivers and the companies they drive for a very happy holidays!