Have We Met? Everything You Need to Know About TruckLogics
|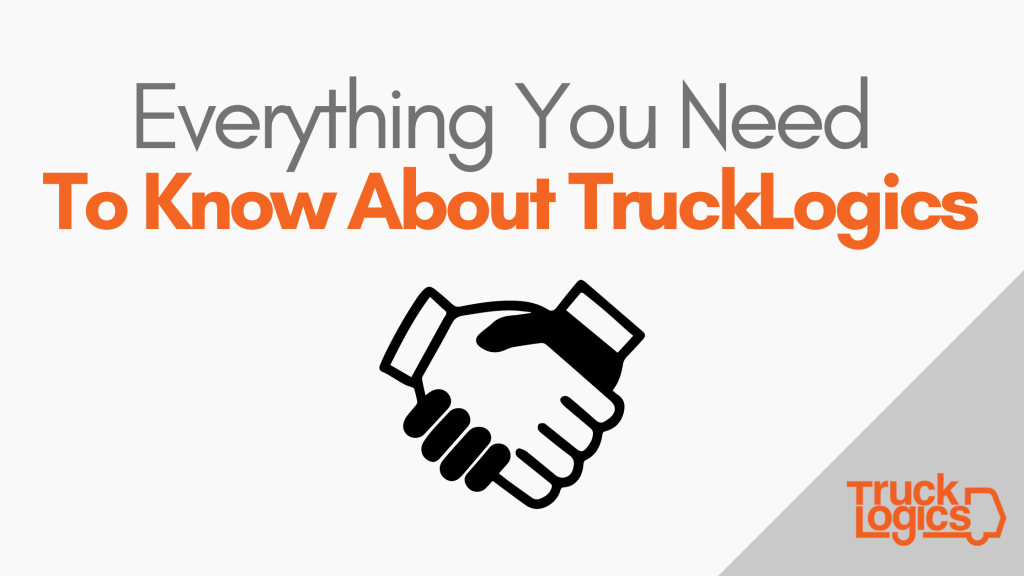 Running a trucking business isn't easy, but success pays off. The trucking industry is hugely important to the American economy today.
This leaves plenty of room for success. The secret to success in owning a trucking company is to take advantage of trucking management software to grow your business and revenue.
Trucking business management doesn't have to be difficult.
Stay on top of bills, expenses,
dispatches
, drivers, maintenance, taxes, and more with online trucking business management.
Owning a Trucking Company
Trucking Business Management
The best trucking business management tip we can give you is to outsource some of your responsibilities.
Trying to do everything yourself as an owner-operator or independent truck driver will only lead to mistakes, burnout, and lost resources. 

Save time, and in turn, money, by investing in a trucking management software that can take some of the load off of you.
Trucking Management Software
Let's face it – working in the trucking industry means you're always on the go.
You need a trucking management software that can keep up.
This is where we come in. TruckLogics is a web-based trucking management software created with your trucking business in mind.
Whether you're an independent owner-operator, leased operator, or fleet manager of a small, mid-size, or large fleet, TruckLogics is intended to provide personalized business management that grows with your trucking business.
Here's how TruckLogics can help: Owning a trucking company requires that you stay on top of each management aspect. TruckLogics takes the paperwork and hassle out of trucking.
Thanks to our Quickbooks integration, you can easily import existing information and sync contacts and expenses.
Plus, you can create a dispatch with a few basic steps, assign a driver and equipment, and keep detailed records.
Avoid spending unnecessary money on penalties and fees. Simplify IFTA taxes by tracking data, like fuel receipts, and saving information in a quarterly IFTA report that can be used to complete your return.
In addition, track finances to determine how your trucking business is doing and determine the best steps for growth.
Above all else, do it all from a mobile app. The trucking industry doesn't stop, so why should you have to? Use a trucking management software that can keep up from wherever you are.
Want to try TruckLogics out?   
Sign up for a free15-day trial today.