Subscribe Today, Get Your IFTA Report Today (Free Webinar)
Learn how to easily generate your IFTA report with TruckLogics!

|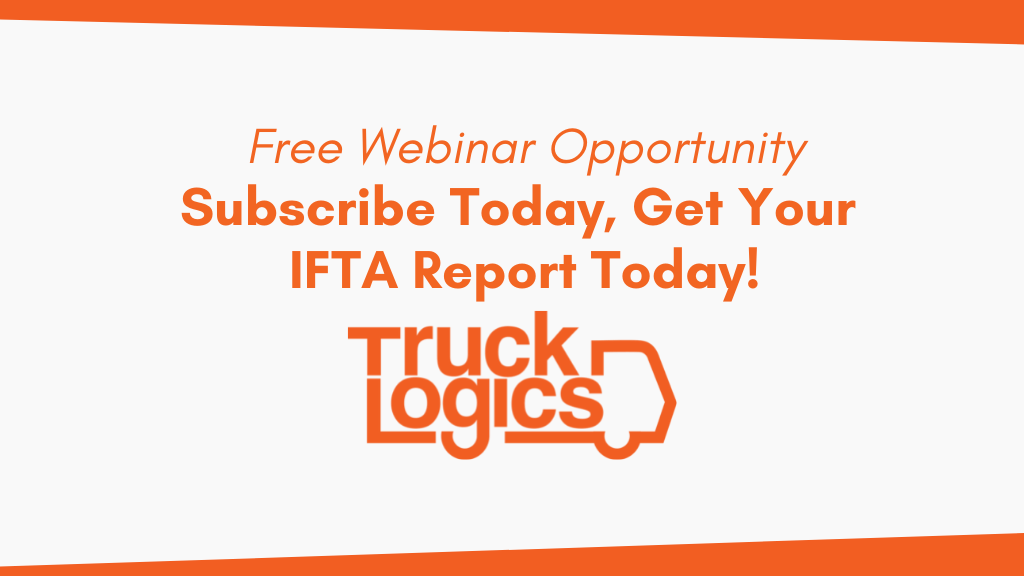 With TruckLogics, you can generate a file-ready IFTA report in seconds! Wouldn't it be nice to have your IFTA report ready to be filed after a brief review than to have to scramble and find receipts and mileage information? If you have been using TruckLogics for some time, you already know how easy it is to get your IFTA report ready with TruckLogics.
Some of you may be preparing your return with us for the first time. Not to worry! To help you make the most of the TruckLogics and get this report before the deadline we are offering a FREE webinar to show you how.
Our TruckLogics expert, Sebastian, will be going over everything! From new account set up to printing your file-ready report.
This webinar will cover:
Account Creation and Set up
Minimum required data entry
Report Generation
TruckLogics will be hosting this webinar on:
January 10th @ 5 pm EST
To register for this FREE webinar, click the button below! If you are interested in this webinar but cannot join live, feel free to register and we will send you a recording of the webinar afterward!