Account Types: Know the Difference to Determine Which One Best Describes Your Business
A brief explanation of the different account types you can choose from when setting up a TruckLogics account.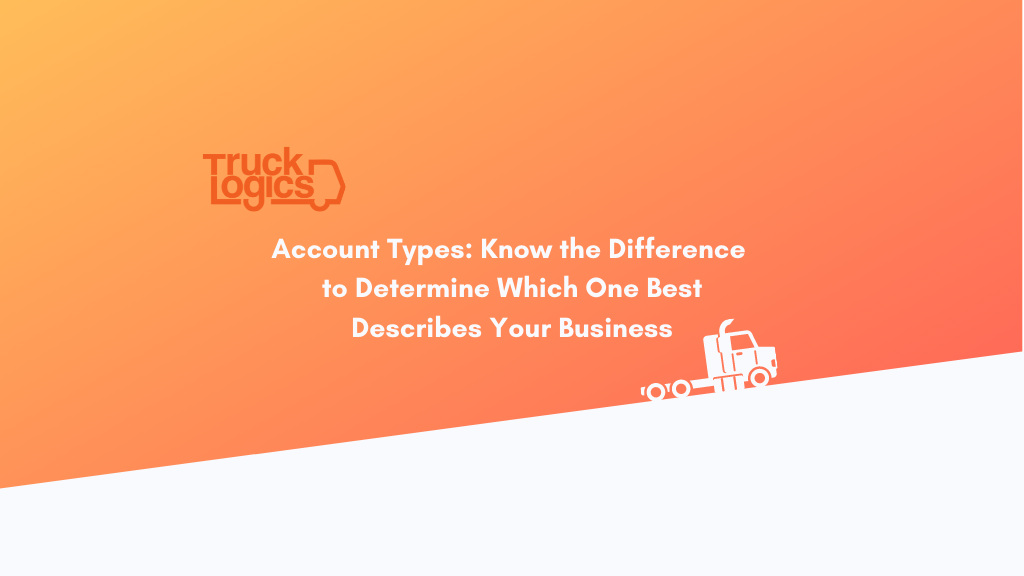 Choosing your Account Type in TruckLogics
When setting up your account with TruckLogics there are several options you can choose from when you click on the drop-down that says "select the number of trucks you operate". This drop-down also allows you to select whether or not you are a "Leased Operator", "1-2 Trucks – Owner Operator", "3-7 Trucks – Small Fleet", "8-14 Trucks – Medium Fleet", "15 Trucks or More – Large Fleet", and "I am a Broker". Below you will find a helpful explanation of each type so you can select the correct type when creating your TruckLogics account.
Leased Operator
A leased operator is someone who drives for one specific company. They pay the costs for the truck they are leasing from the company including payments, fuel, repairs, maintenance, fuel tax, and more.
Owner Operator
An Owner Operator is someone who owns their own trucking business or an independent contractor with a business that is attached to their name. In this case, they own 1-2 trucks.
Small, Medium, and Large-Sized Fleets
These are pretty self-explanatory since each drop-down states how many trucks are considered for each. A small fleet is when you have up to seven trucks, a medium fleet is when you have up to 14 trucks and a large fleet is when you have 15 or more trucks.
Broker
Brokers help cargo owners ship their goods securely and efficiently. Brokers connect shippers with carriers and coordinate many parts of the supply chain to make sure cargo gets to its destination safely and on time.
Want to try setting up an account with any of these options?
Sign-up for a 15-day free trial! We know that you will love TruckLogics! There is no obligation after your free trial.