A Simplified Solution For Filing Your 2290 On The Go
We've teamed up with ExpressTruckTax to make Form 2290 e-filing easy for our clients!

|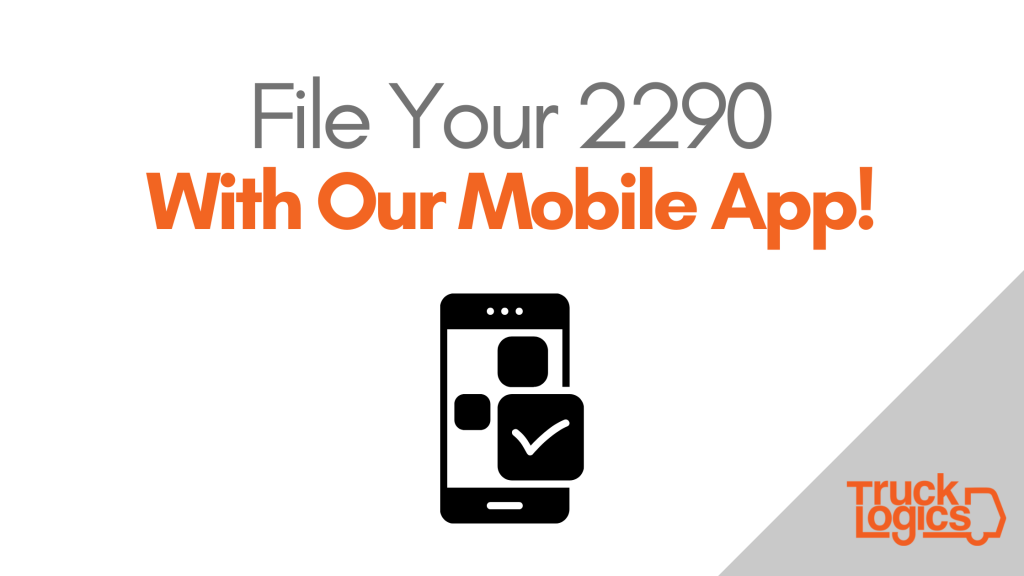 *The prices listed in this blog do not reflect the 2022-23 Form 2290 filing prices through ExpressTruckTax.
If you need to file your Form 2290, we've teamed up with the market-leading Form 2290 provider ExpressTruckTax to make it even easier. All you need is our mobile app!
Filing your Form 2290 with the TruckLogics mobile app
After you download the TruckLogics mobile app, log in to your account, and tap on the Form 2290 tab at the bottom of the dashboard.
Confirm your business details and start a return. Simply answer the interview-style questions about your vehicles, pay the ExpressTruckTax e-filing fee, and transmit your return to the IRS. You will receive your stamped Schedule 1 back in minutes!
The best thing about e-filing with the TruckLogics mobile app is that you get all the benefits of filing with ExpressTruckTax, without ever leaving your TruckLogics account!
The system is simple and secure, provides an instant audit that checks for common errors, and if you have any questions, you can always call the 100% US-based customer support team at ExpressTruckTax!
Most filers get their Schedule 1 in just a few minutes. Plus, we'll email your Schedule 1 to you and to your carrier if needed! You can also make VIN corrections for free and retransmit your return to the IRS as many times as you need for it to be accepted.
Pricing starts at just $9.90 for a single truck. That's the best price in the industry! Get started today!