The Very Latest TruckLogics Updates 2021
We've made four major improvements to TruckLogics!

|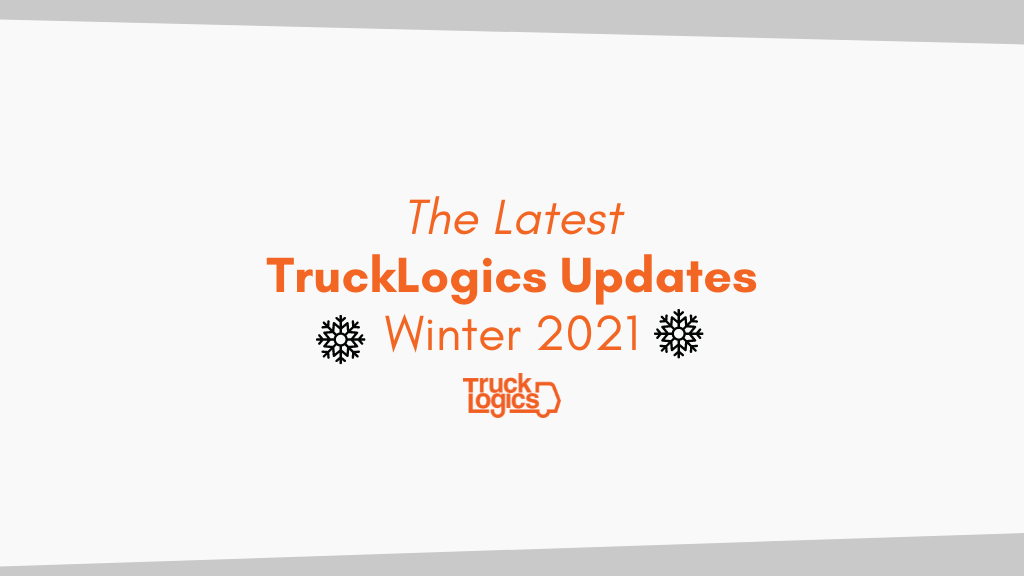 Here at TruckLogics, we're always looking for ways to improve your Trucking Management Software experience.
That's why we're constantly updating, fine-tuning, and adding new features to help you make the most of your trucking business.
Check out the latest TruckLogics updates and how to use them below!
1. TruckZone Has Been Added To The Mobile App
You can now add, manage, and edit your equipment from your mobile device! You can even add or view any truck maintenance tasks right there in the mobile app!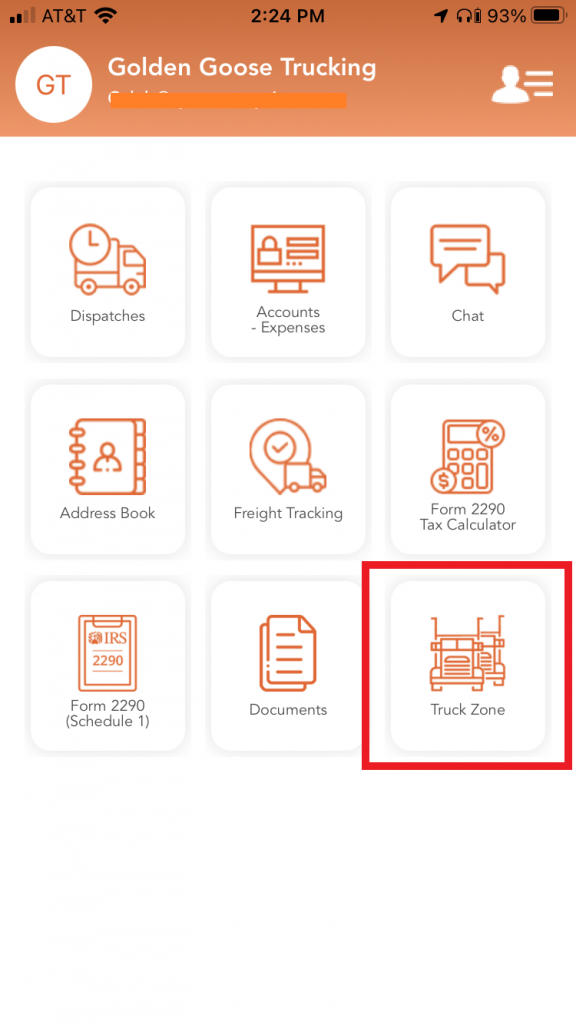 To access this feature: Open the Mobile App > Dashboard > Truck Zone
2. Kilograms Are Now Support For Loads, Dispatches, and Invoices
We know that not every load is tracked in traditional American units like pounds or tons. So now, you can track things in Kilograms.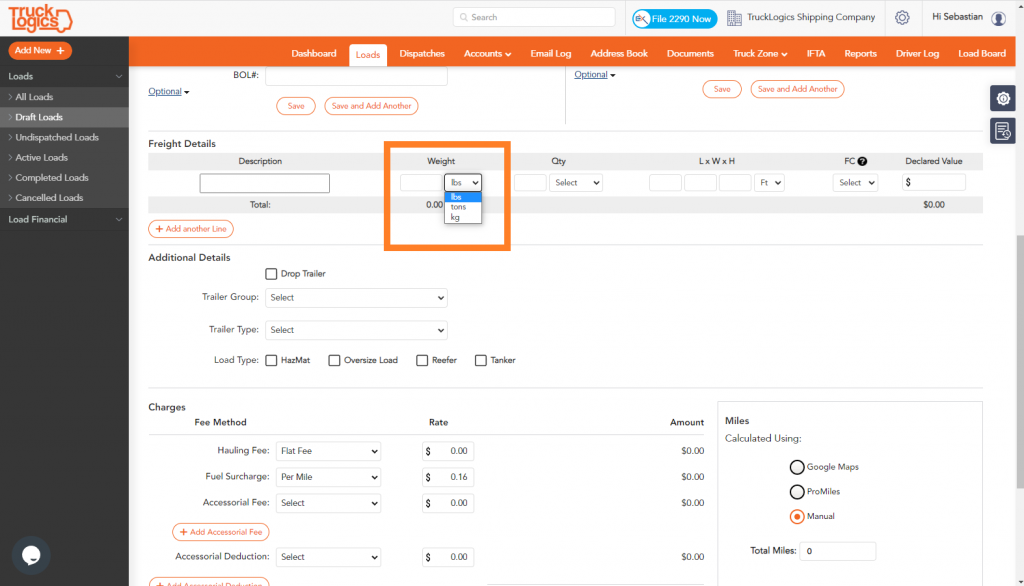 To access this feature: Create a Load > Freight Details
3. Continue Where You Left Off
We know in the real world, you don't always have all your information on hand when you are creating load or updating maintenance tasks. Now if you log off from a specific page, you will be brought back to it once you log in!
To access this feature: Log Off
4. Set Default Payment Terms on Invoices
Every customer and broker pays differently. Some net 15% or 30% or more. TruckLogics has you covered for every customer, broker, and factoring company by providing a space to save their default payment terms directly in your address book! Now when you generate an invoice their payment terms will update on the invoice automatically!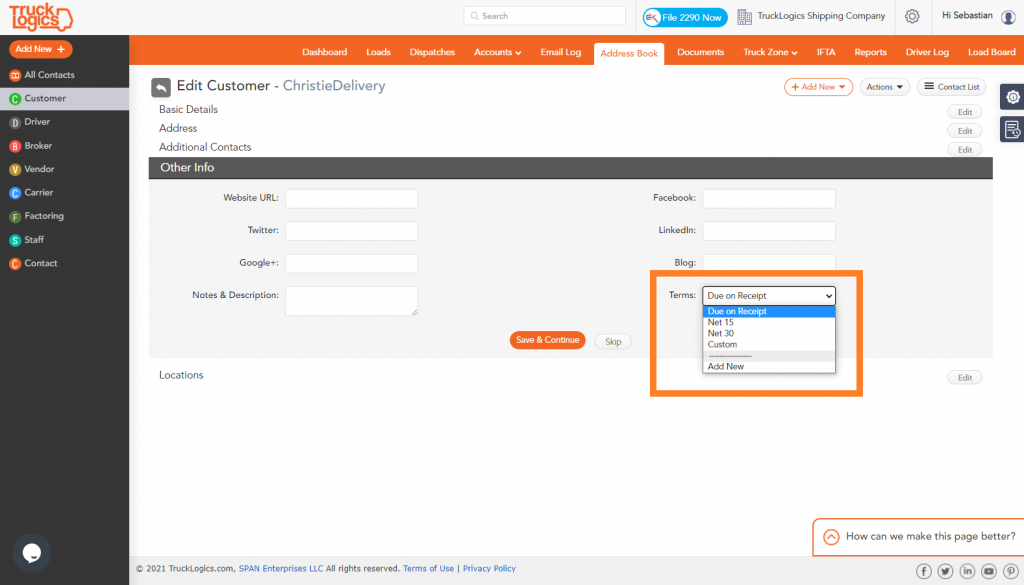 To access this feature: Address Book > Edit > Other Info
Want to Try All Of These Great Features?
You can get a 15-day free trial today! There's no obligation and no credit card required!