How-To Tuesday: Setting Up Email Reminder Preferences (Updated)
Learn how to set up email preferences in TruckLogics.

|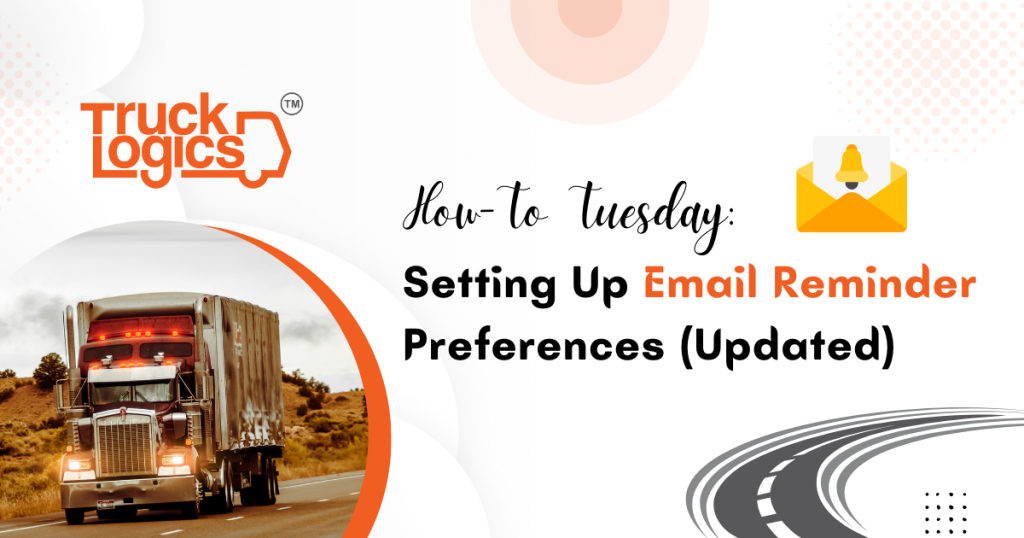 TruckLogics offers plenty of terrific features to help make the operations of any trucking business run more smoothly. One of these great features is the ability to set up email reminder preferences. This is helpful when you need to know when invoices are due, when a truck needs maintenance, insurance expiry, etc. Learn how to set up email reminder preferences in TruckLogics in a few simple steps.
1. From anywhere in TruckLogics select the gear icon and then go to Driver Settings.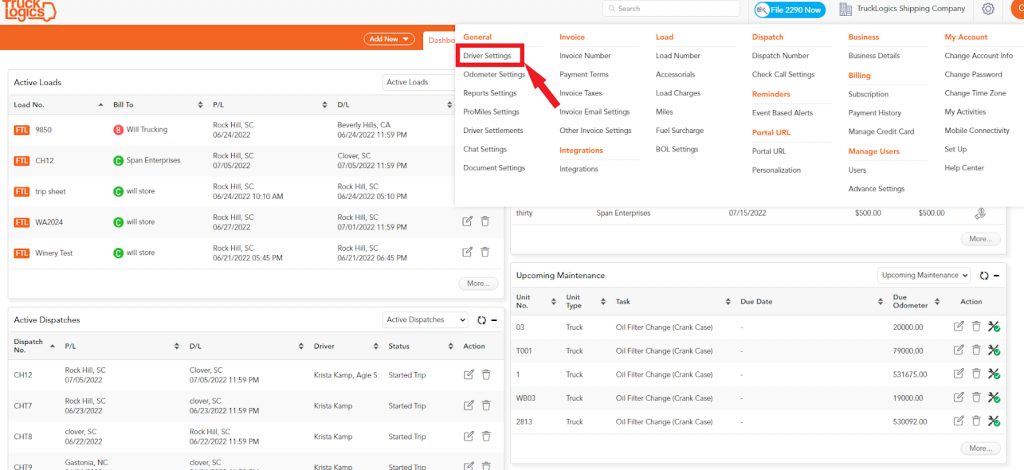 2. Click on Reminders from the sidebar.

3. Select Event Based Alerts from the drop-down below Reminders.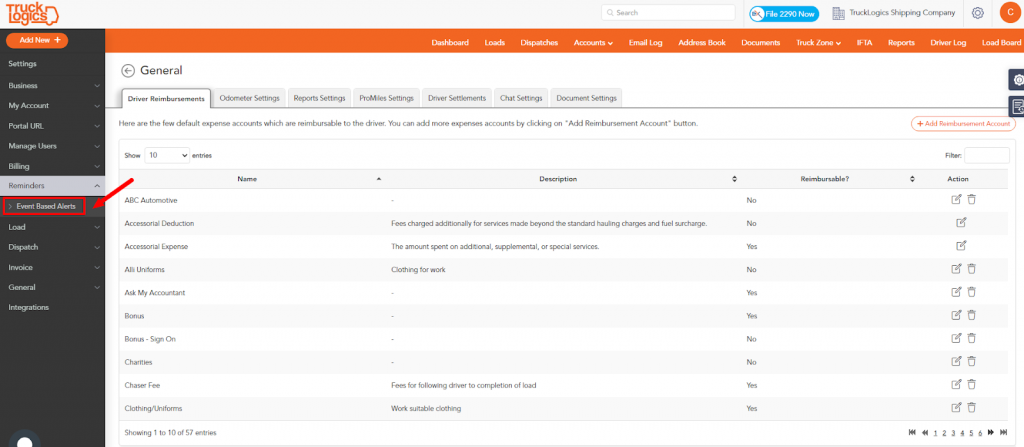 4. Here you are able to turn specific alerts on and off.

5. You can use these buttons to edit each alert and customize it to your preferences.

6. By clicking one of these icons you will be asked to specify when you want to receive the alert and who you want to receive it. Once you have specified this click Set.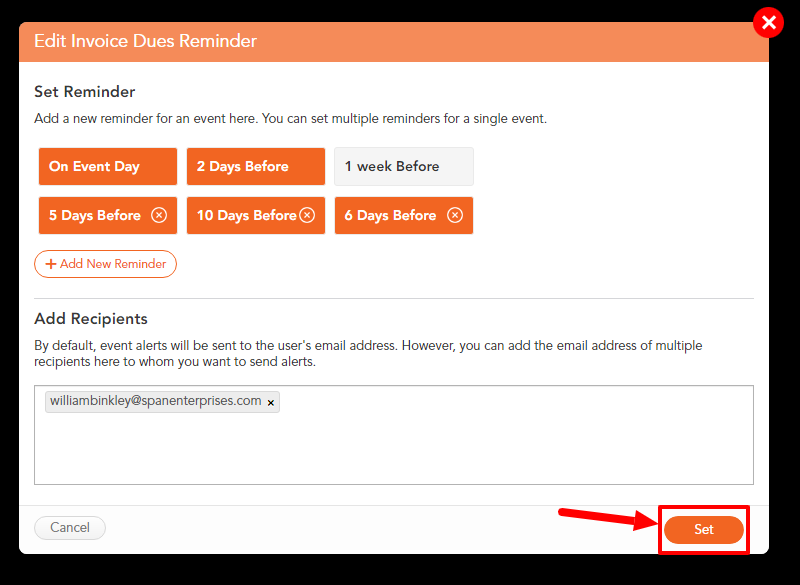 7. Once you have your preferences specified click Save.

By following these steps in TruckLogics you are able to set up email preferences. Want to take advantage of this amazing feature? What are you waiting for? Sign up for a 15-day free trial and get started with TruckLogics today to start simplifying your trucking business operations.