How-To Tuesday: Removing Or Skipping Recurring Deductions On A Driver Settlement
Learn how to remove or skip recurring deductions on a driver settlement in TruckLogics!

|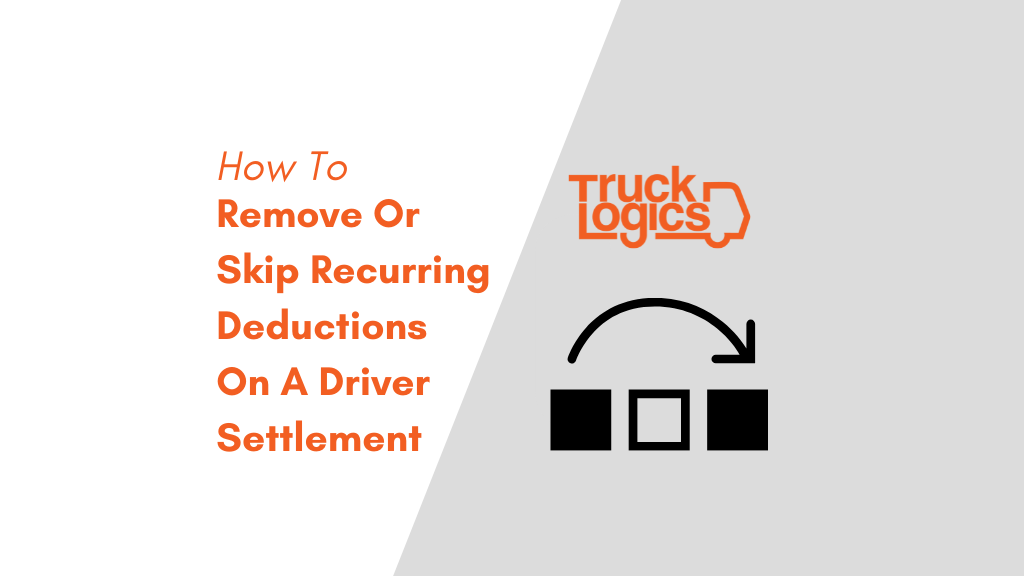 TruckLogics offers a lot of great features to help any trucking company perform basic operations such as dispatching, paying drivers, and even setting up recurring deductions on driver settlements. Have you ever needed to remove or skip any of these recurring deductions? Find out how to do just that in a few simple steps with TruckLogics!
1. From anywhere in TruckLogics click on the accounts tab and under the drop-down select driver settlements.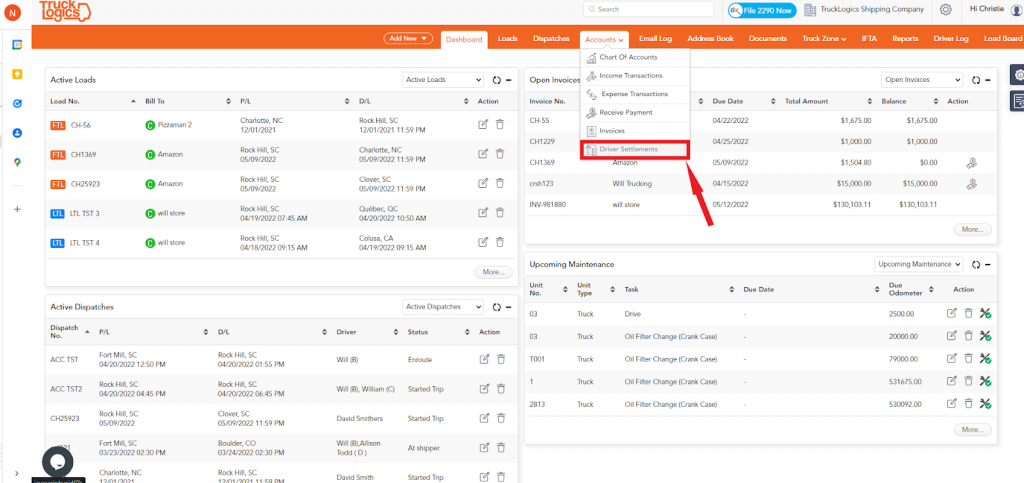 2. Find the driver settlement that you want to make the change to and click Make Payment.

3. Scroll down to where it says deductions and click on the red X by the deduction you want to remove or skip.

4. To remove this deduction select Remove deduction.

5. To skip this Deduction for the next settlement select Skip for the next settlement Deduction.

6. Once you have selected the appropriate option scroll down and click Save.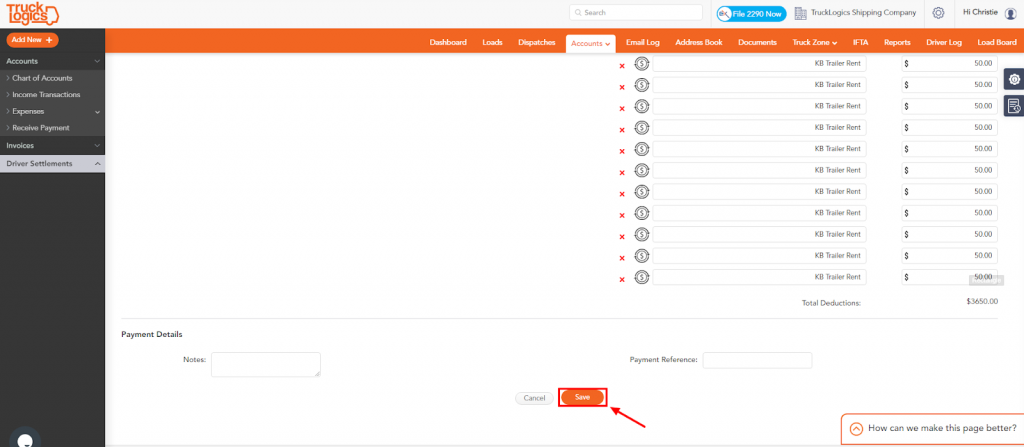 In just a few simple steps you can skip or remove any of these recurring deductions in TruckLogics. Get this feature and many more with this all-in-one Trucking Management Software. What are you waiting for? Sign up for a 15-Day free trial of TruckLogics today!