How-To Tuesday: Creating Multiple Driver Settlements for a Dispatch in TruckLogics
Learn how to create multiple driver settlements for one dispatch with TruckLogics.

|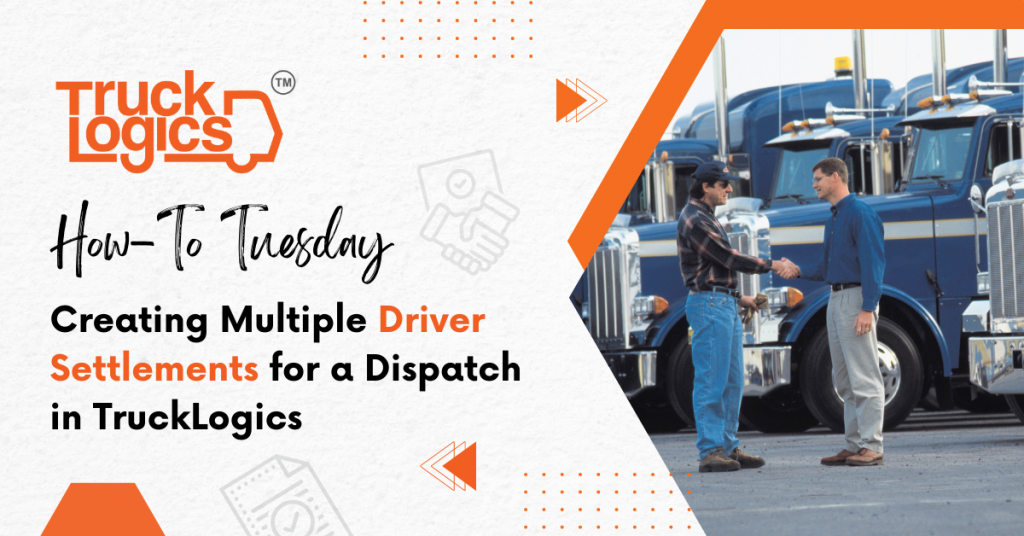 TruckLogics offers plenty of great features to help make the operations of any trucking business run smoothly. One of these great features is the ability to create multiple settlements. This is helpful when you need to create multiple driver settlements on one dispatch. Learn how to create multiple driver settlements in TruckLogics in a few simple steps.
1. From anywhere in TruckLogics select the Dispatches tab.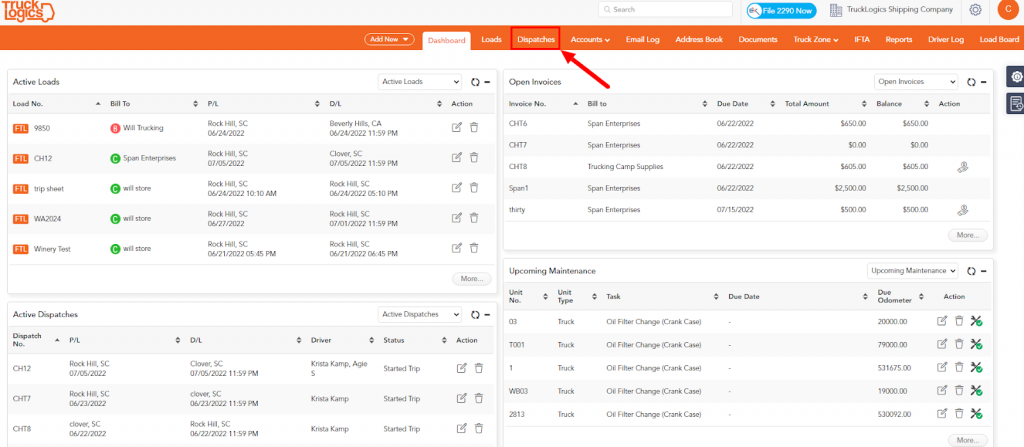 2. Select Assigned Dispatches from the left-hand side.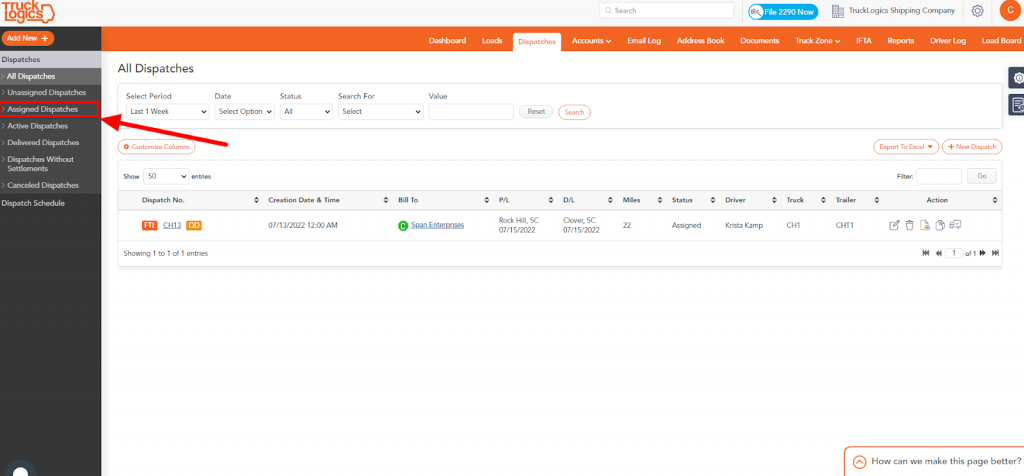 3. Select the dispatch you need to add the settlements to.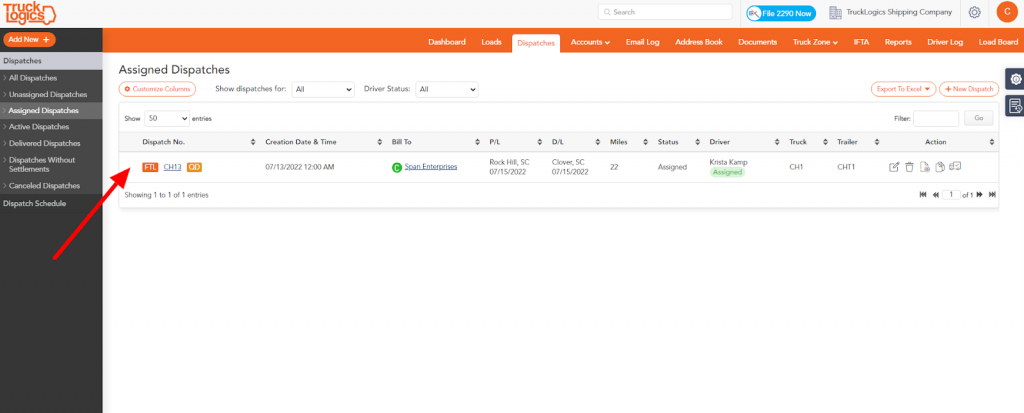 4. Click on Go to Assign.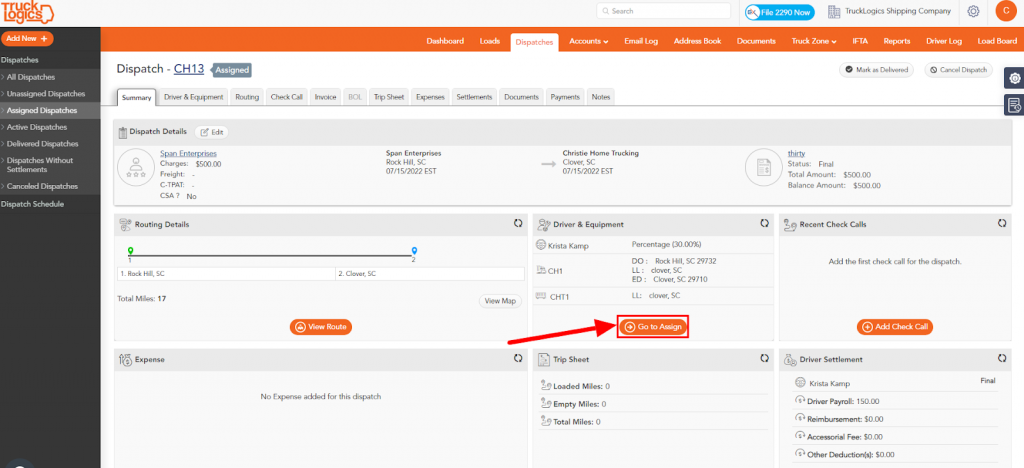 5. Click on the settlements tab.

6. From here select the Driver & Equipment tab.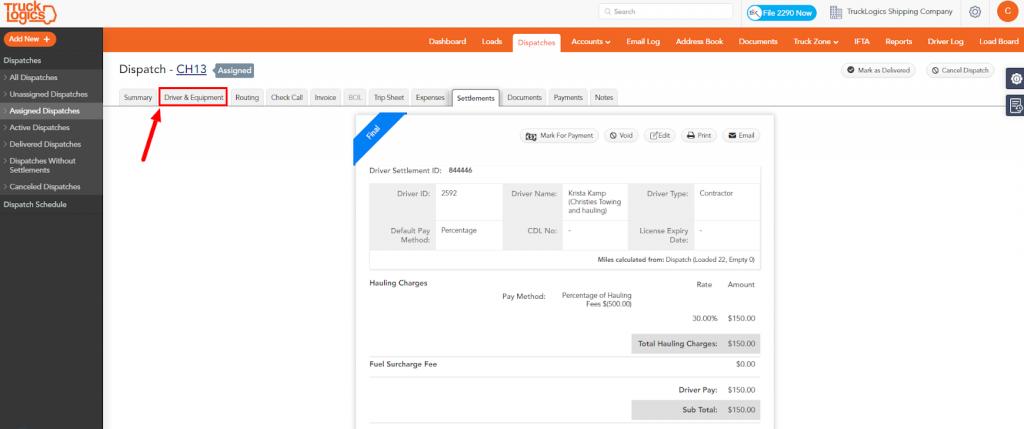 7. Select the Edit button.

8. Select +Add Additional Driver.

9. Click +Add to add an additional driver and select the driver you want from the drop-down.

10 Once you have selected the driver you want to add, click Assign Driver and Equipment.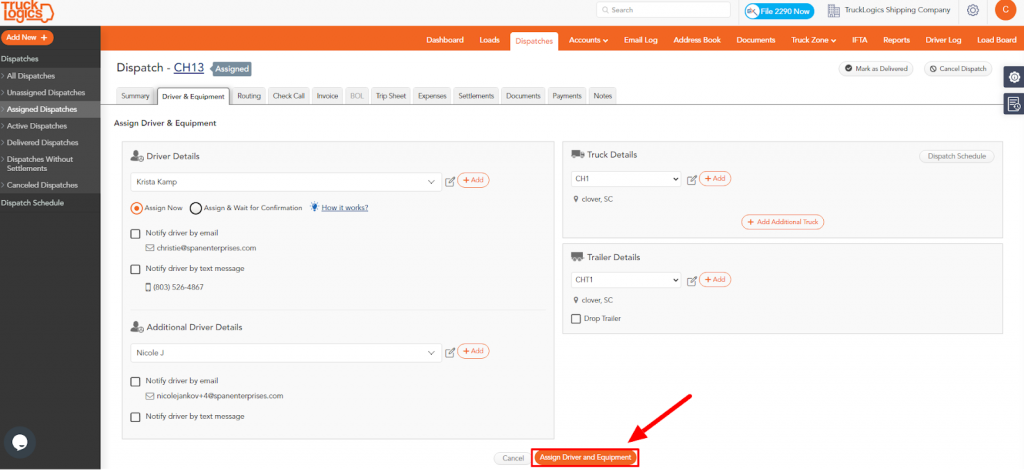 11. Once you have added the additional drivers, click on the Settlements tab.

12. Here you will see that you know have multiple settlements on one dispatch.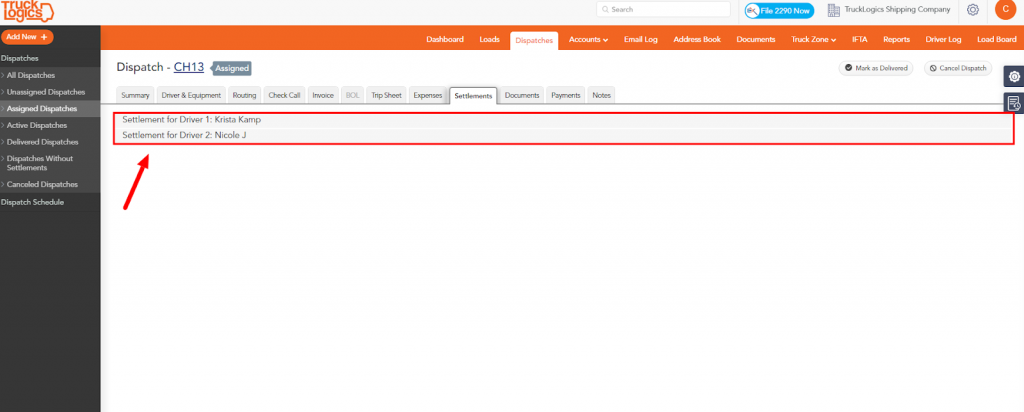 By following these steps in TruckLogics you are able to create multiple driver settlements on a single dispatch. Want to take advantage of this awesome feature? What are you waiting for? Sign up for a 15-day free trial and get started with TruckLogics today to start streamlining your trucking business operations.