How-To Tuesday: Changing User Roles in TruckLogics
Learn how to change user roles in TruckLogics!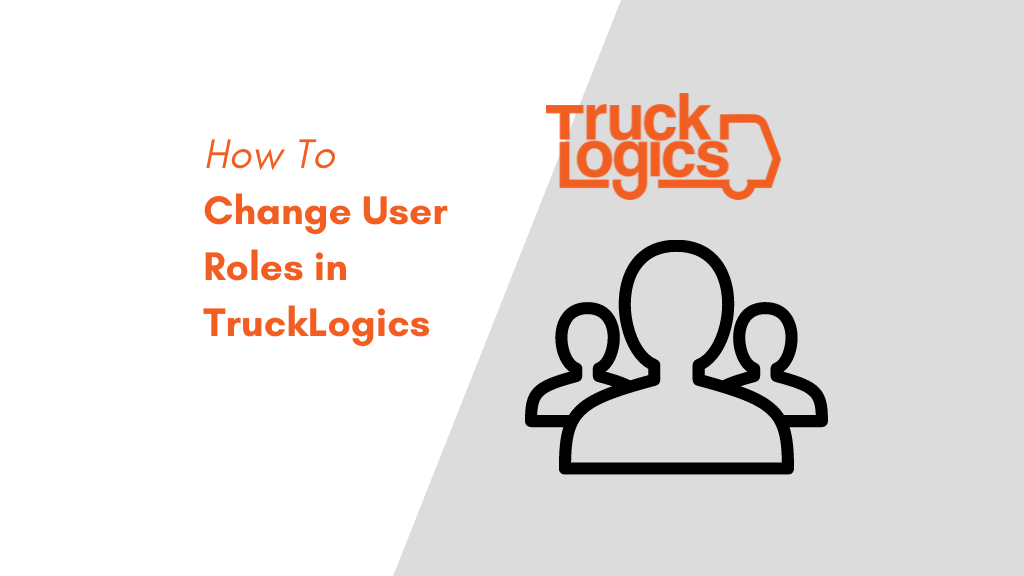 Have you ever needed to change someone's role in TruckLogics and weren't sure how to do it? Sometimes people's roles change, or we make mistakes and the roles of various users will need to be updated. Below you will find a step-by-step guide to how you can make sure that the users that you have listed are all listed under the correct role.
1.From anywhere in TruckLogics click on the gear icon.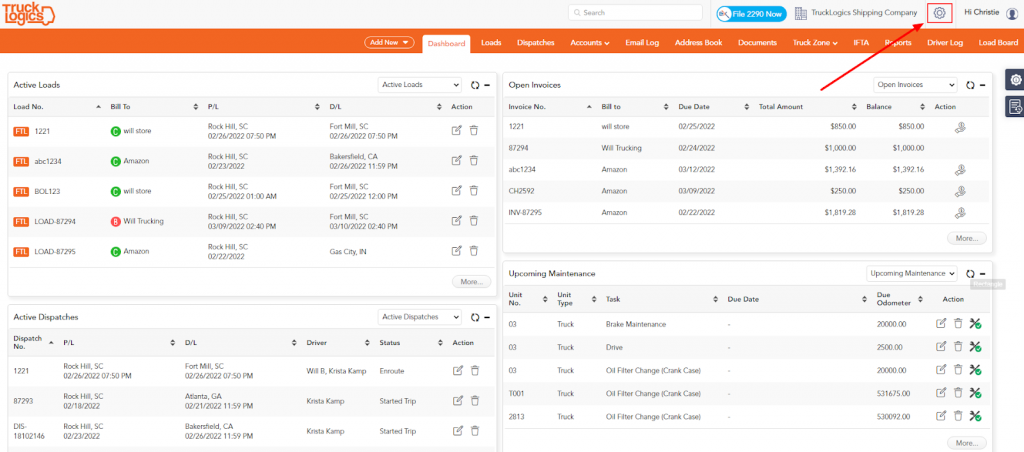 2. Once you click on the gear icon you will select Users under Manage Users.
3. You will then go to the user you want to change the role of and select this icon to block them.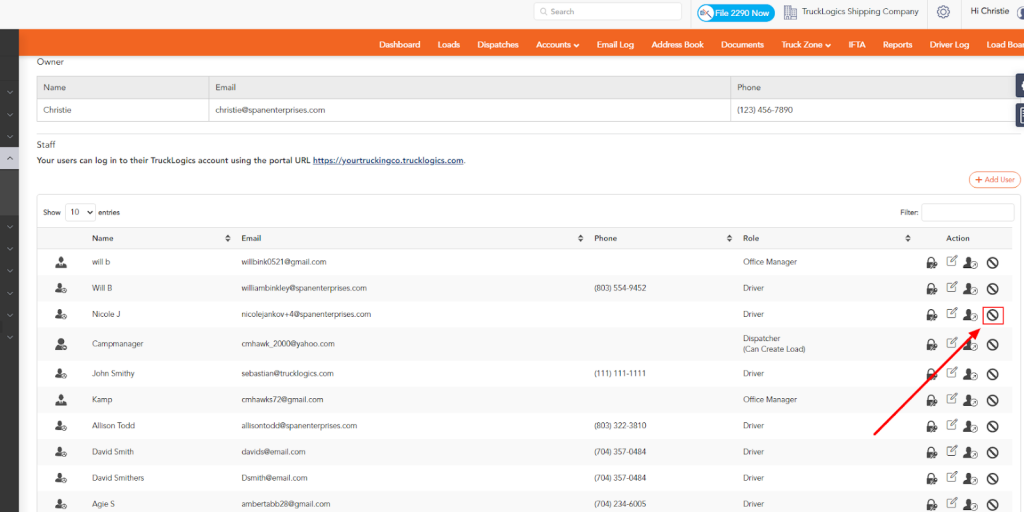 4. When you click on this icon it will ask you if you are sure you want to block this user. You will click yes.

5. Once you click yes, you will select the trash icon to delete the blocked user.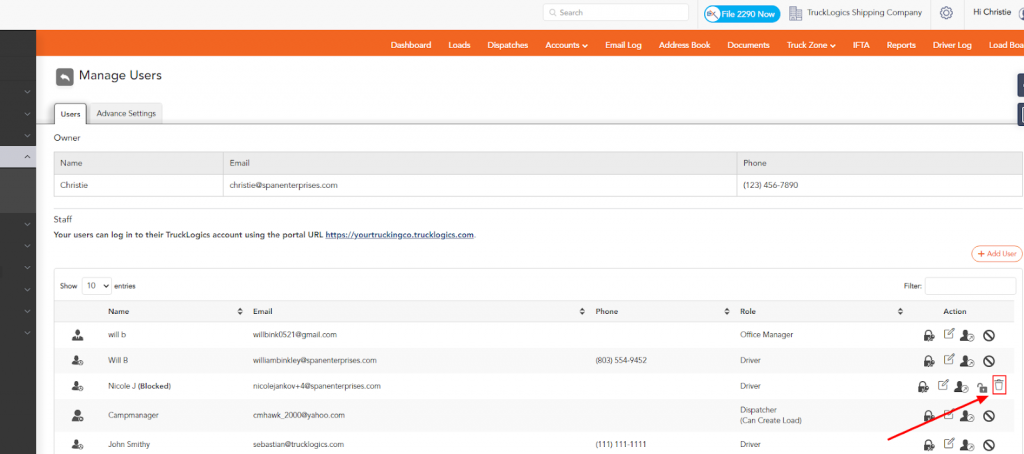 6. Now that you have deleted the user you will then click on Add User.
7. You will then select the new role for this person. For the purpose of this tutorial I will select Office Manager but you can select whatever best describes this person's new role.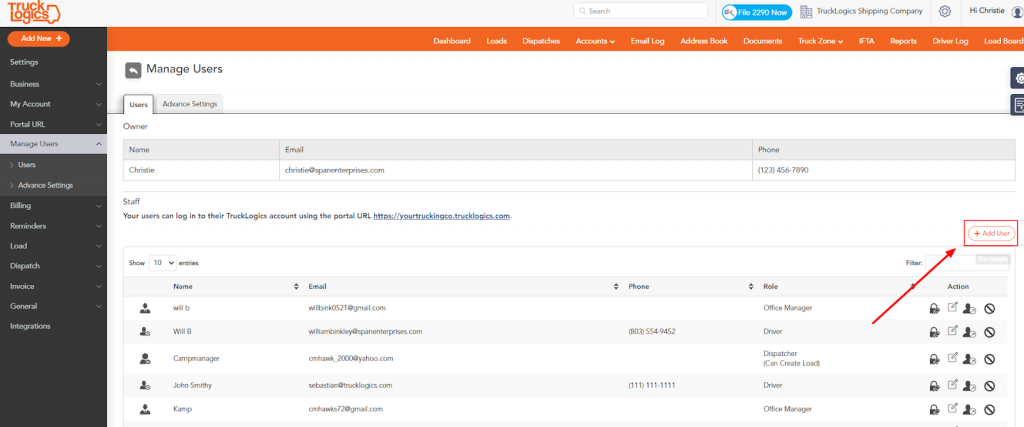 8. When you select the user type you will click the next button.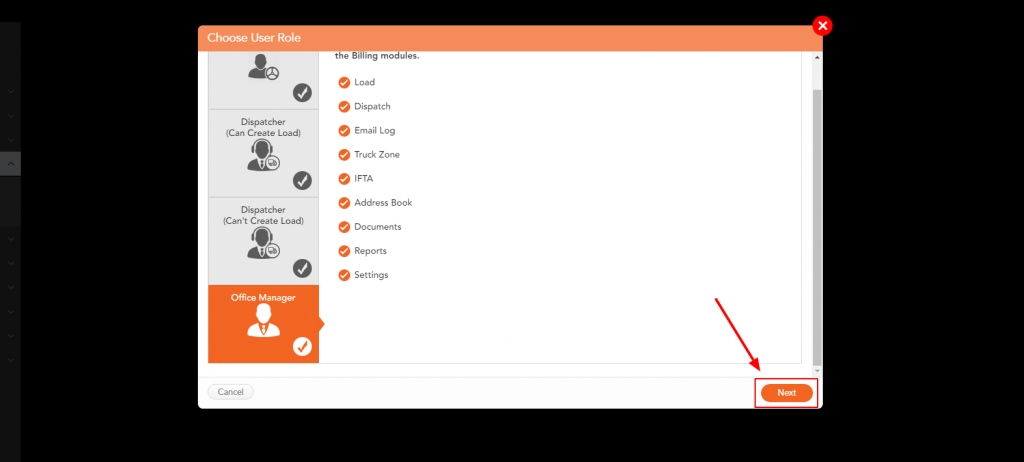 9. Fill in all of the person's information. If it is a new person click on add. Once you have all of the person's information added click Create.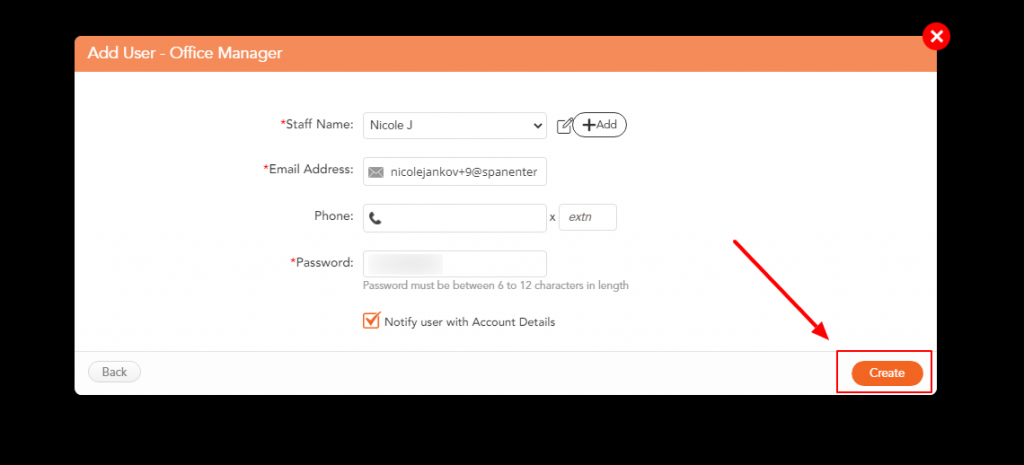 10. You should now see the person with their new role on the top of the user list.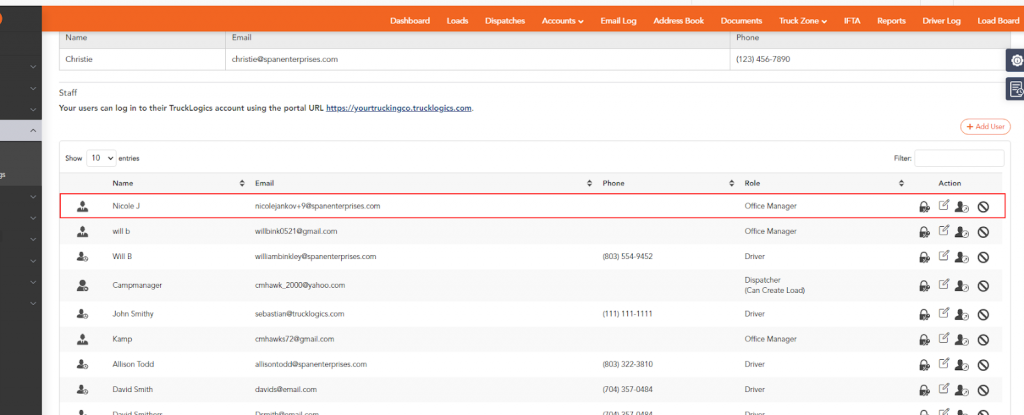 Want to be able to easily switch user roles? Sign up for a 15-day free trial with TruckLogics today!