Get a Head Start on Filling Form 2290 with ExpressTruckTax Starting Today!
|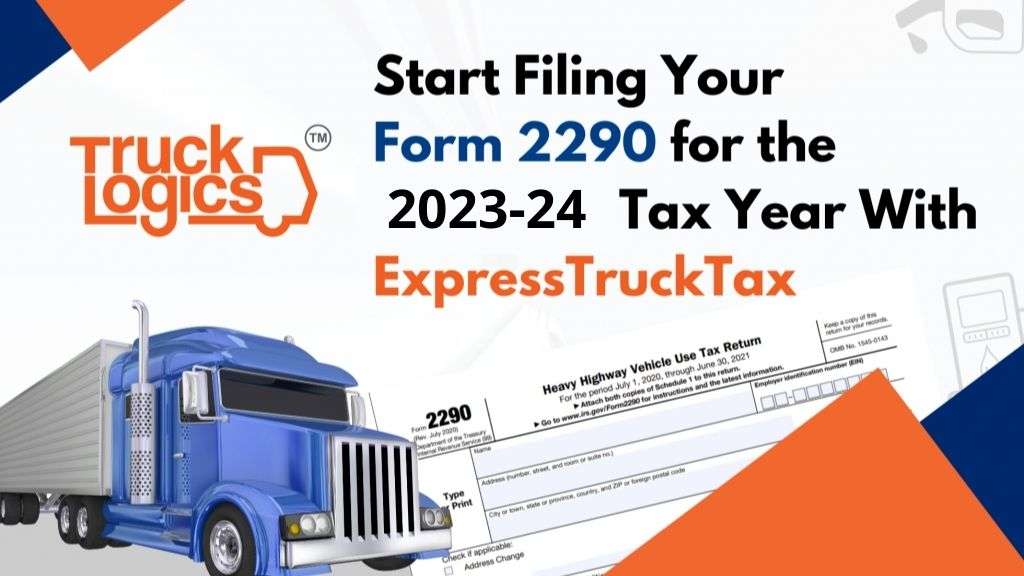 The IRS will officially begin accepting Forms 2290 for the 2023-24 tax year the first week of July–which means the time to file is right around the corner. All stamped Schedule 1's from the 2022-23 tax year will officially expire on June 30th, 2023. Luckily, TruckLogics is here to help! Starting today, drivers and fleet managers can begin filing their 2023-24 Form 2290 by pre-filing with ExpressTruckTax!
Read on for more information about Form 2290, how to file, when the deadline is, and how ExpressTruckTax can help you file your Form 2290 early and with ease.
What is Form 2290 and Who Does it Apply to?
Form 2290 applies to all vehicles that weigh 55,000 pounds or more–if you operate a vehicle that does, you must file Form 2290 for the Heavy Vehicle Use Tax (HVUT). If qualifying vehicles are driven less than 5,000 miles a year or less than 7,500 miles for agricultural purposes, then the driver will be exempt from paying the tax (they must still file Form 2290 with the IRS).
When is the Form 2290 Deadline?
The deadline for filing Form 2290–for qualifying vehicles that have been on the road for more than a year or are being put on the road for the first time–is August 31st at midnight. Keep in mind that this time of the year is a particularly busy one for the IRS, and they often get backed up…so it's best to file your Form 2290 as soon as possible!
ExpressTruckTax is Your Form 2290 Solution
Now that you know a little more about Form 2290 and its deadlines, you may be wondering where you should file. In that case, look no further than ExpressTruckTax! ExpressTruckTax is a market-leading Form 2290 e-Filer that makes filing your Form 2290 easy and stress-free. 
You can access ExpressTruckTax via the TruckLogics app as well, meaning that you can reach out to their fantastic live support via phone, email, or chat about any questions you have about Form 2290 anytime.
With ExpressTruckTax, you can file early and receive your stamped Schedule 1 faster and use it to get the tags and registration you need for your vehicle. Get started now and avoid the stress!
File Form 2290 here or through the TruckLogics app today and get your Schedule 1 ASAP!