Clientele Spotlight: Asian American Asian Pacific History Month
Help us spotlight AAPI owned businesses in the trucking industry!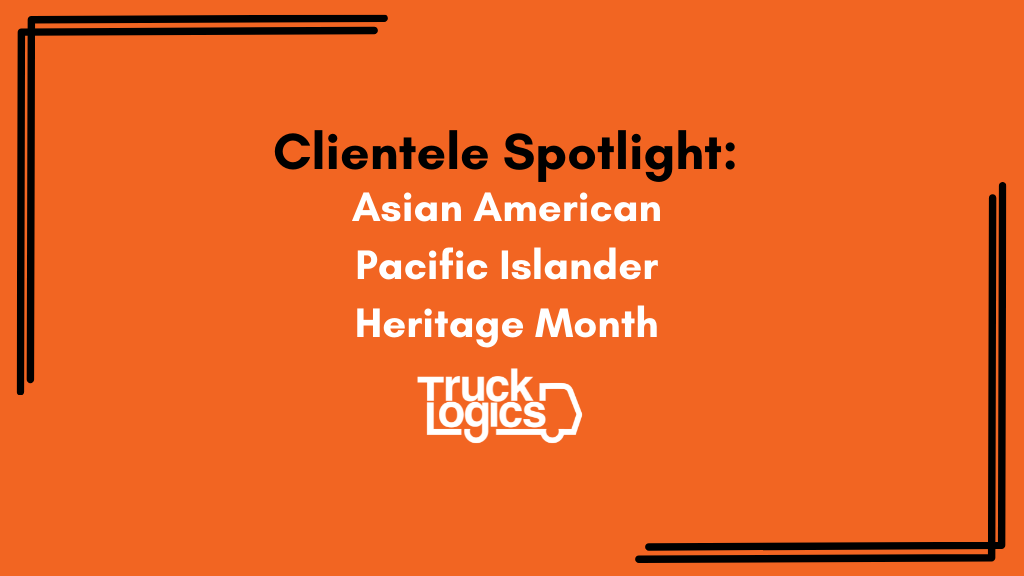 While May is known for its warmer weather, it is also a month to celebrate the achievements, talents, accomplishments, and resilience of the Asian American and Pacific Islander (AAPI) Community which encompasses over fifty ethnic groups speaking over a hundred languages. Originally it was known as AAPI Heritage week, but it was later changed to span the duration of the entire month of May to better celebrate the accomplishments of Asian Americans and Pacific Islanders.
The reason the month of May holds significance for Asian Americans and Pacific Islanders is that May is the month that the first Japanese immigrants came to the United States but it is also the month that the Transcontinental Railroad was built in 1869 where Chinese immigrants played a large role in its construction.
In honor of Asian Pacific History Month, TruckLogics wants to take the time to highlight some of our amazing AAPI clientele and/or business owners that have used our Trucking Management Software.
If you would like your business featured, or want to shout out an AAPI-owned trucking company you love, reach out to [email protected].
We will feature these businesses through a Facebook post upon your approval.