Big TruckLogics Updates To Help You Succeed In 2022
Learn about everything already added this year!

|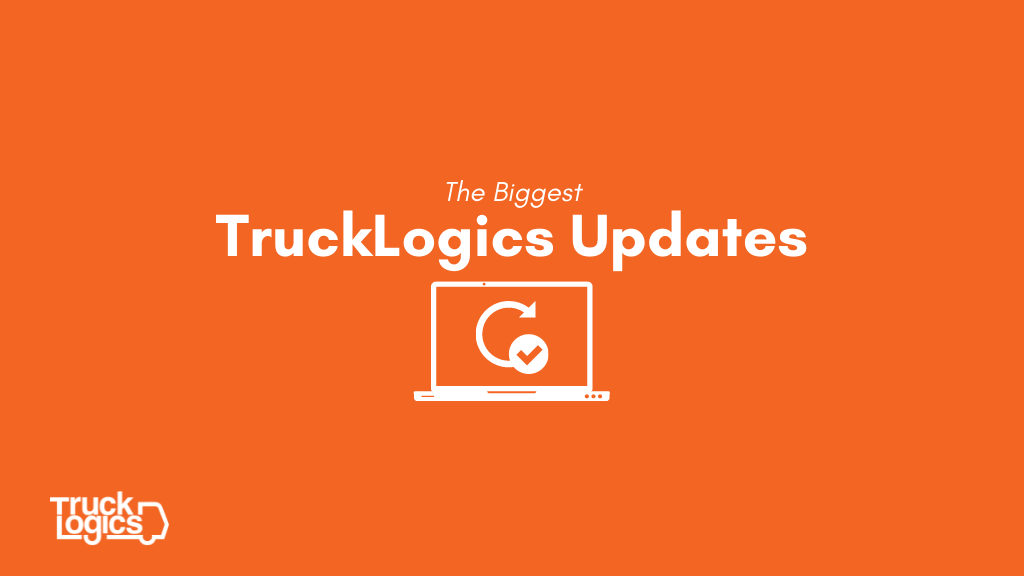 Here at TruckLogics, we're always looking for ways to improve your Trucking Management Software experience.
That's why we're constantly updating, fine-tuning, and adding new features to help you make the most of your trucking business. 
Check out the latest TruckLogics updates and how to use them below!
1. Email Log
To make tracking your business communications even easier, we've added an email log!
You can now access a list of emails sent from your account to any external source and their current status (opened, delivered, or bounced). You can even resend emails directly from this page, or view the original message that was sent. Note: Only emails with a single attachment are tracked.
To access this feature: Email Log
2. Event-Based Email Alerts
We know how easy it is to forget important tasks. That's why TruckLogics can now send you event-based email alerts.
You can set up email alerts for maintenance due dates, license expiries and more! Then you can notify anyone of an upcoming event at your preferred frequency!
To access this feature: Settings > Event Based Alerts
3. Edit Text Message Alerts for Driver Dispatch Assignments
Every dispatch is different. That's why you can now edit the text message alerts sent to drivers from TruckLogics when you assign dispatches! Please note that messages containing more than 160 characters will be sent as multiple messages.
To access this feature: Dispatch > Driver and Equipment > Select Text Notification > Edit
4. Mobile App Update to Truck Zone: Maintenance Task Completion
You're not always in the office. So we've made it possible to access vehicle maintenance information from the TruckLogics mobile app!
You can now access the completed, currently scheduled, and past due maintenance items for any trucks in your fleet. You can also see upcoming license and insurance expiry dates and update that information right from your app!
To access this feature: Open the Mobile App > Dashboard > Truck Zone > Tap Any Truck or Trailer
5. Sort Your Truck Zone by Units Included in IFTA reporting
To make identifying vehicles easier, you can now sort vehicles by their IFTA reporting status.
Quickly determine which trucks have been included in IFTA reporting and which are excluded with the new filtering option in Truck Zone.
To access this feature: Truck Zone
Want to Try All Of These Great Features?
You can get a 15-day free trial today! There's no obligation and no credit card required!