How-to Tuesday: Multi-Truck Dispatching
TruckLogics makes even the most complex dispatches scenarios simple!

|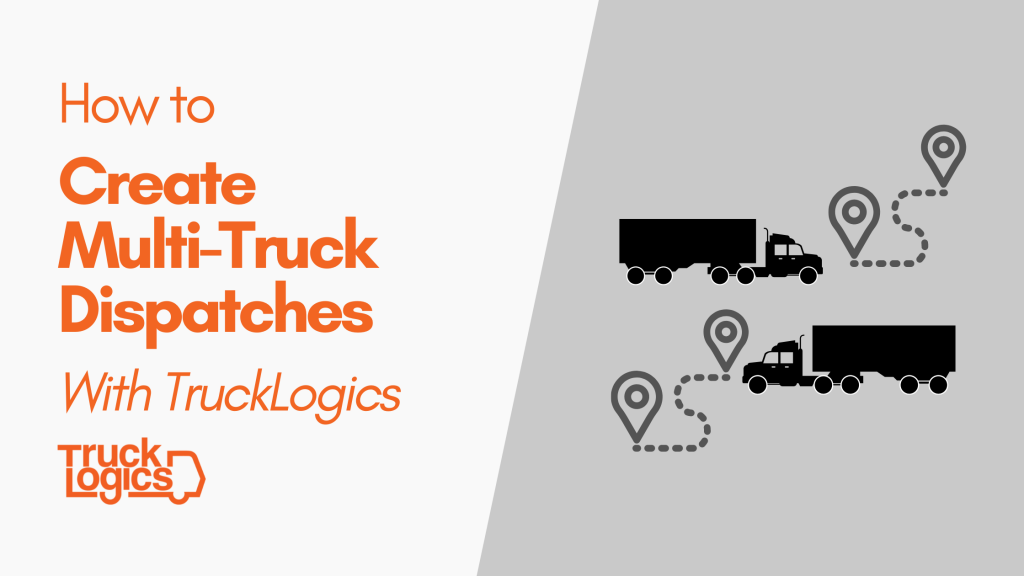 With TruckLogics, it's easy to create dispatches for the most complex scenarios. For instance, we make it easy to add multiple trucks, drivers, and stops to a single load.
In this scenario, a driver with one truck is picking up a trailer and dropping it back in their company's lot. Then, the next day another driver with another truck is picking up the trailer and taking it to the customer.
Here's how easy it is to create multi-truck dispatches with TruckLogics!
Multi-Truck Dispatches
Create a new FTL load.
2. Enter yourself as a customer.
3. Add your initial pickup as the shipper and yourself as the consignee. Click save and add another for both the shipper and consignee.
4. Add yourself as the second shipper and then the final drop off location as the second consignee. Click save on both.
5. Enter any additional details like freight info, charges, and mileage and then click "Create Load" when you are ready.
6. Click "Create New Dispatch" for the load we just made.
7. Click "Assign" under Driver & Equipment.
8. Add the drivers and trucks for each leg of the trip. Click "Assign Driver and Equipment" when you're finished.
9. Click on the Routing tab of this dispatch.
10. Move the second leg of the dispatch over to the second truck by clicking the arrow next to the start location.
11. Click "Save" when you are finished.
Want to Try Multi-Truck Dispatches with TruckLogics?
Get a 15-day free trial today! There's no obligation and no credit card information required!