How to Dispatch Drivers with TruckLogics & Innovative Logistics
October 17, 2019

|

driver dispatch, fleet payroll, innovative logistics, owner operator, pay wow, PayWow, Truck dispatch, truck logics, trucking consultants, TruckLogics

|

No Comments

|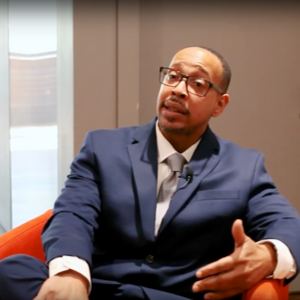 Charlotte-based Innovative Logistics Group LLC started using TruckLogics in 2019 as a way to simplify trucking business operations for their consulting clients.
Resources to Simplify Truck Dispatch
"TruckLogics provides us with resources to help make the day-to-day operations for a small truckload carrier as simple as using a
mobile app
," says Adam Wingfield, Managing Director at Innovative Logistics.
Innovative Logistics launched as an asset-based truckload carrier in 2006. However, they began to notice a demand for consulting services to help educate owner-operators and small fleet managers.
"There is no college degree necessary to be a truck driver, owner-operator, or business owner in the trucking industry," says Mr. Wingfield. While this makes the trucking industry extremely accessible, it also means trucking suffers from a remarkably high failure rate.
Educating Owner-Operators
Drivers don't always know what they're getting into when they start in the industry. Day-to-day business operations like truck dispatch and reporting can be extremely complicated.
Mr. Wingfield recalls reading an article back in 2016 about a major trucking company that reported "38-39% of the trucks they financed" defaulted in that first year. "We saw that there was a need to educate business owners a lot better."
In 2019, Innovative Logistics began shifting its focus toward serving the trucking industry with individualized dispatching and consulting solutions.
Mr. Wingfield has prior personal experience using TruckLogics to
manage his truck dispatches
and decided it was time to offer TruckLogics to his consulting clients.
As Janaya Jenkins, Senior Account Manager at Innovative Logistics, explains:
"TruckLogics is awesome for both the drivers and the owner-operators of companies. It makes it easier for us to dispatch drivers, as well as to keep track of where they are, where they're going, when they're done, and when they begin. It's [also] just easier to minimize a lot of calling over the phone."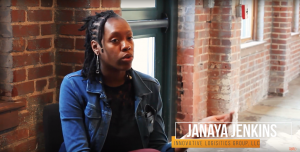 Streamlining Fleet Payroll with PayWow
Innovative Logistics is also moving forward with TruckLogics' sister product PayWow as its primary payroll solution. "We have so many people paid in so many different ways," says Mr. Wingate.
"I was blown away by the capabilities [of PayWow]. We don't have to go through multiple spreadsheets. We don't have to do multiple calculations. They integrate it all into one product. It allows me to take care of my customers better."
PayWow handles payroll, tax compliance, and FICA and FUTA for businesses with regular employees and contractors — all in one easy-to-use package.
Be sure to check out PayWow!
They have payroll solutions for every kind of business and every kind of employee. You check all they have to offer
for free
!
Interested in TruckLogics?
See how it can help you simplify your reporting and dispatch with a
15-day free trial
. There's no obligation and you don't even have to enter credit card information.

Want help from Innovative Logistics? Check out their business solutions here!