How-To Tuesday: Generating IFTA Reports With Trucklogics
TruckLogics will automatically generate an IFTA report that you can use to file with your base jurisdiction.

|

With TruckLogics, IFTA reporting has never been easier.
When you keep track of your loads, dispatches, and fuel expenses, TruckLogics will use that information to automatically generate an IFTA report that you can use to file IFTA with your base jurisdiction.
*Many IFTA jurisdictions have been forced to change their IFTA deadlines due to COVID-19. Click here for a state-by-state breakdown of changes.
Here's how to harness this powerful, time-saving feature in TruckLogics.
Generating an IFTA report with TruckLogics information:
1. From your Dashboard, click on the IFTA tab.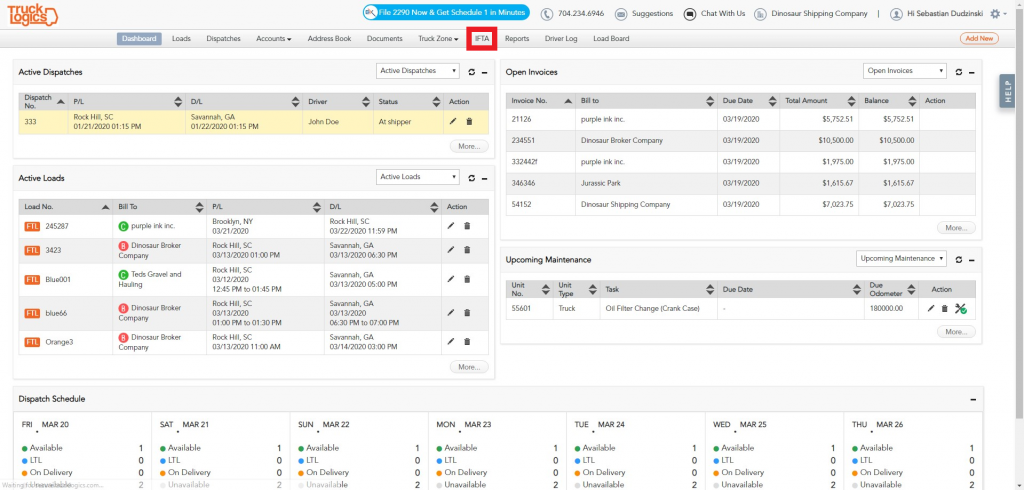 2. Choose the correct IFTA quarter and click the "+ Start Return" button.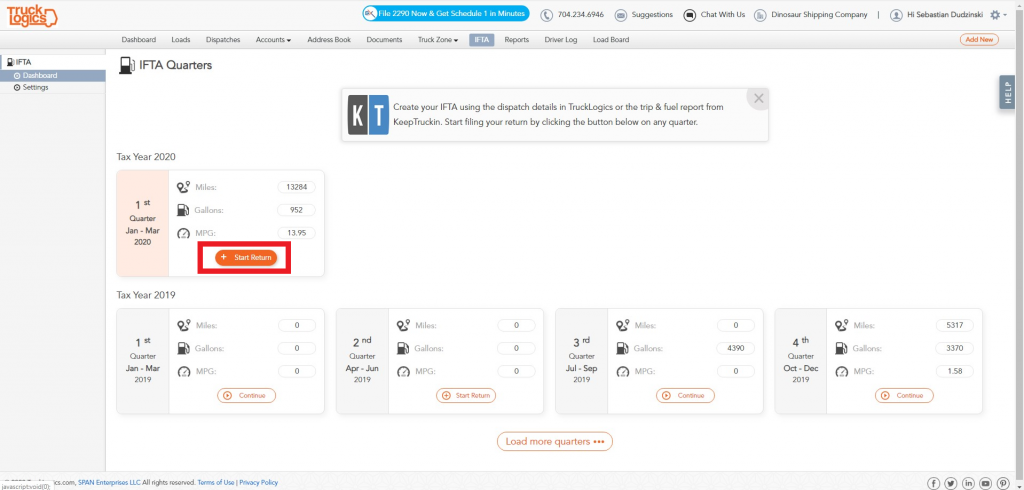 3. Click "Continue" on the TruckLogics banner.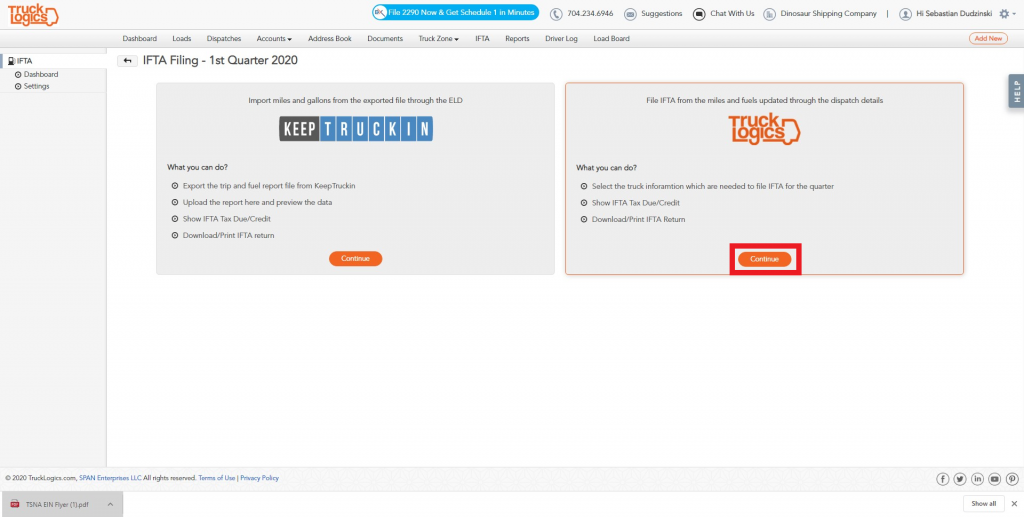 4. Choose one or all of your trucks and click "Next".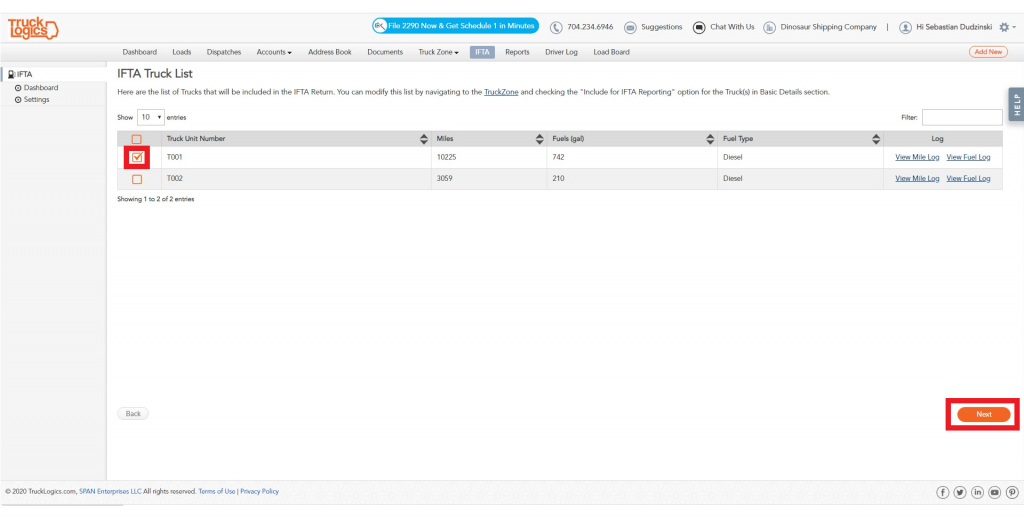 5. On this screen, you will see a breakdown of the quarterly details. Click "Next" if everything looks correct.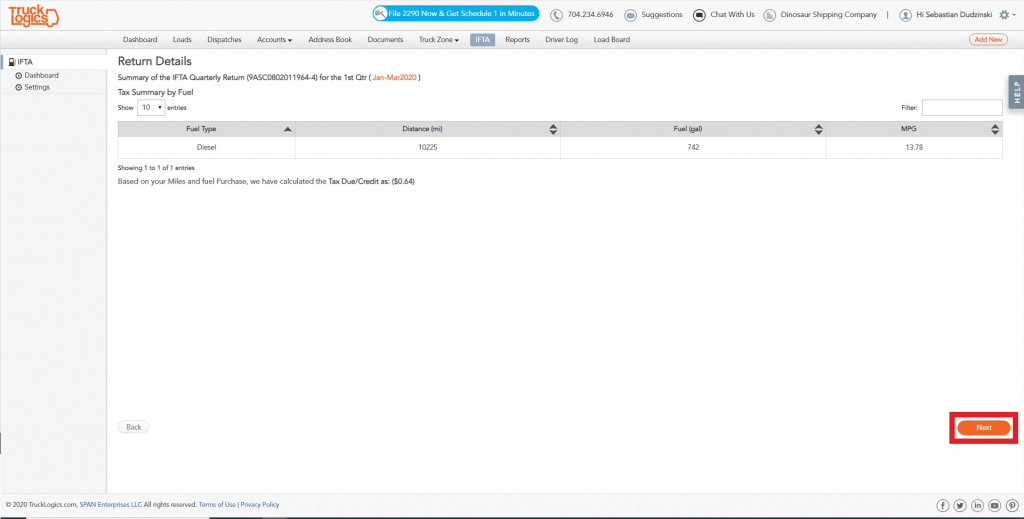 6. Here you will see your tax due. Click "Next".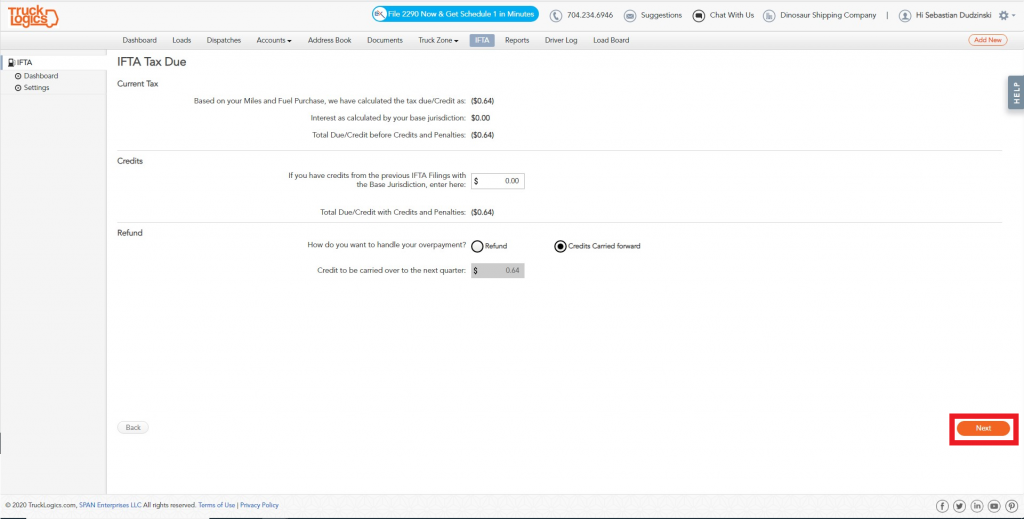 7. Here you can check all information that will be put on your report one last time. Click "Next".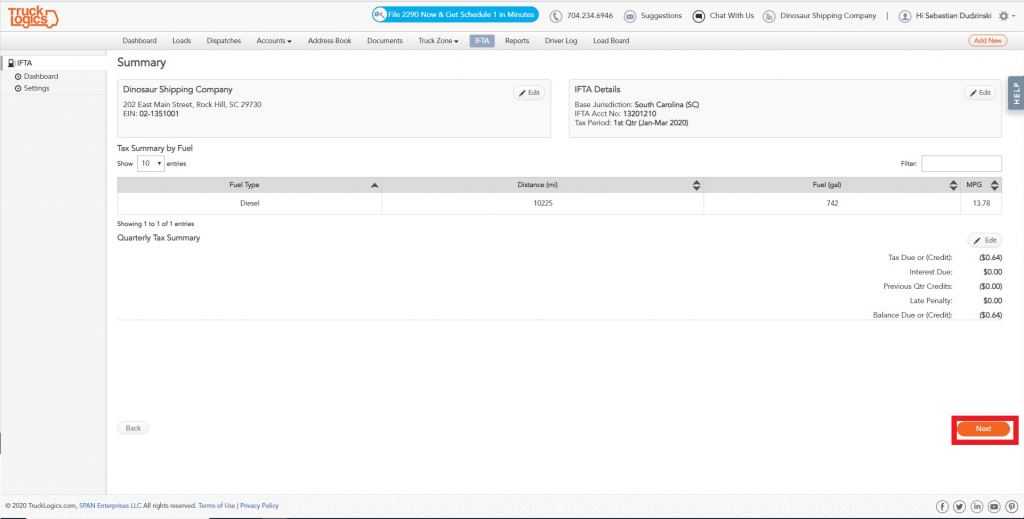 8. TruckLogics will automatically check for common errors. If none are found, click "Next".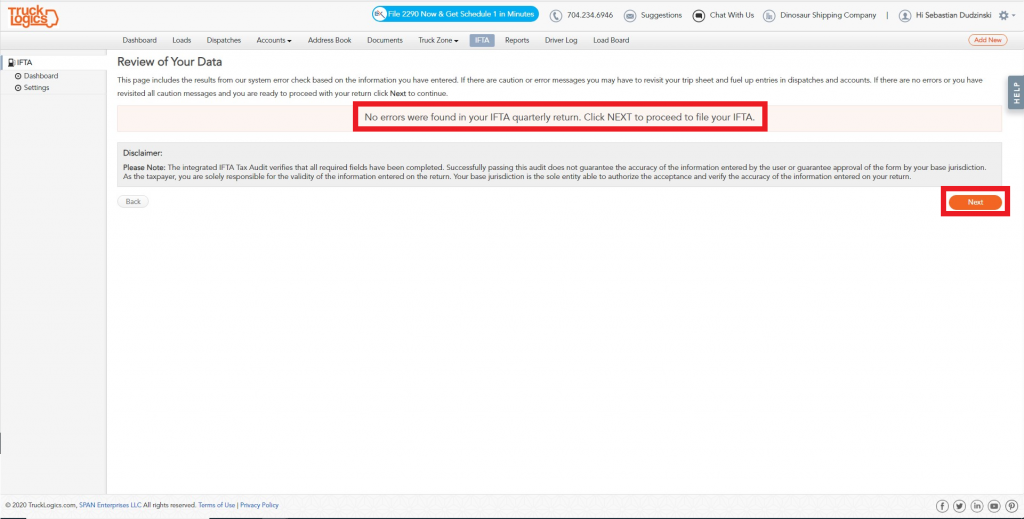 9. Click "Download IFTA Pdf" and use that report to file with your base jurisdiction.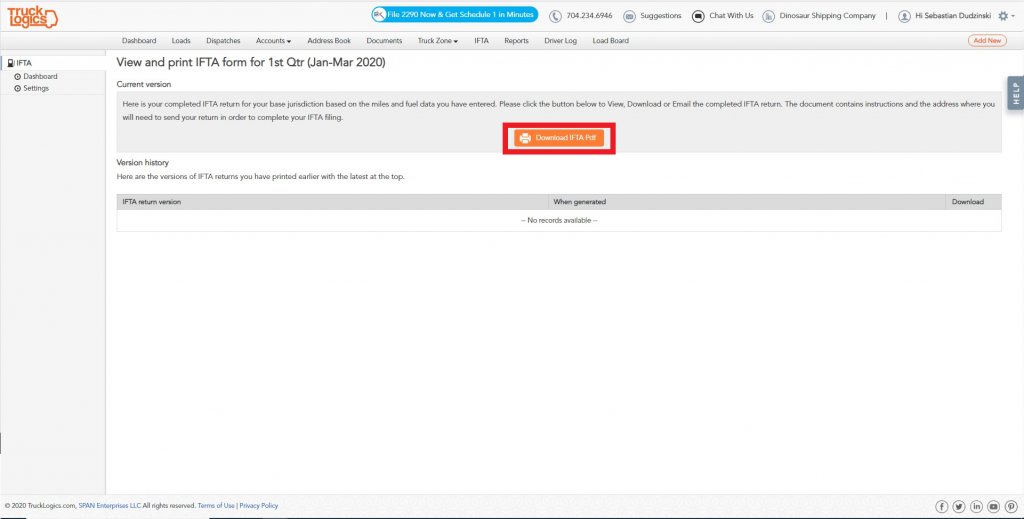 Generating an IFTA report with Keep Truckin information
* Please note that KeepTruckin is now called Motive as of 2022.
1. Navigate to the IFTA tab and click on the appropriate IFTA quarter.
2. Click on the KeepTruckin button and follow the instructions. Your KeepTruckin .csv file will come from your KeepTruckin account. Follow the prompts to upload your files and complete your report using your Keep Truckin ELD data. (Full step-by-step instructions here)
Want to try IFTA reporting in TruckLogics?
Get a 15-day free trial! There's no obligation and no credit card information required!